The only Beatles tribute band to be showcased in Branson, Liverpool Legends, are returning again this season to bring audiences the music that not only changed music, but changed the world.
Details

Show lasts approximately 2 hours.

Appropriate for All Ages

Handicap Seating Options Available: Wheelchair Seating, Aisle Seating, Limited / No Stairs Seating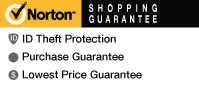 Description
These talented performers were handpicked by George Harrison's own sister, Louise, and have been touring for over ten years playing events such as 'International Beatles Week' in Liverpool, England and on The Travel Channel's Beatlemania Britain.
A regular showcase in Branson since 2006, the Liverpool Legends have been voted as the 'Best New Show,' 'Best Band,' and 'Best Show in Branson.' Such a great response from viewers is likely due to the importance and care that each of the musicians and actors place on recreating the members of the revolutionary Beatles.
Kevin Mantegna plays John and imitates the personality and the talents of Lennon with extreme accuracy. Bob Beahon impersonates Paul and successfully hits each note of the McCartney ballads like Yesterday and Long Tall Sally with the upmost precision. Marty Scott is a natural in the portrayal of George Harrison. Considering he was chosen by George's sister, you can bet that he's the best man for the role. Lastly, Greg George beats on the drums and is well-known as the most sought-after Ringo Starr impersonator in the world.
These four amazing performers look, act, and sound like the British group that invaded the eardrums of the 60s and made their everlasting mark in history. Don't miss an opportunity to sing along with your favorite Beatles' hits and experience the most acclaimed Beatles tribute band, the Liverpool Legends.
Still Have Questions?

Absolutely fantastic! It was worth every penny. The 'lads' resembled the beatles they were portraying, and the music was true to the songs. Excellent!
-- Waynard Christie - Lawrence, KS

Best beatle impersonators we've seen. Again we hope there crowds increase so we can come back and see them again. Well worth the money..
-- Mark Allerheiligen - Bremen, KS

We were adults when the beatles burst on the scene in america and we shown inspirations for some of their songs and where they performed in a tour of liverpool a few years ago so it was natural for us to want to see this show. The performers did a very good job musically and in impersonating george, paul, john and ringo. The presence of george's real sister to answer questions from the audience and share stories was a nice bonus.
-- Robert Axsom - Farmington, AR


MOST POPULAR THINGS TO DO
IN BRANSON MISSOURI