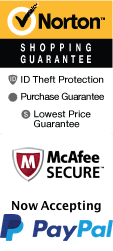 YOUR PEACE OF MIND IS OUR TOP PRIORITY
Should you need to cancel at any time, you have up to 48 hours from your vacation start date to do so for a 100% future travel credit.
Things to Do in Branson in November 2020
Enjoy a lovely time in the Ozarks where you will be able to experience a variety of fun November activities. From shows to dinner adventures and Christmas celebrations, these attractions are ones you do not want to miss out on!

Top November Things To Do In Branson
Nov 9, 2020
to
Nov 19, 2020
Christmas with Daniel O'Donnell
Schedule
Christmas with Daniel O'Donnell is a show that offers up holiday magic throughout the season, and it is an especially apt choice for a November visit to Branson and the surrounding area. The show is a great way to set the tone for the holiday season, and it is one that is appropriate for the whole family from the eldest to the youngest in the group. The world-renowned singer from Ireland entertains audiences with festive Christmas music, and this is enhanced by the local choirs that join him on stage. Branson is a wonderland during the Christmas season, and this show is certain to enhance any November visit to the region. The show is conveniently located within easy distance of area lodging, shopping, dining, and sightseeing opportunities; this makes it easy to stop by and enjoy this show. Whether one's visit to the area is just a few days or is significantly longer, this show is worth a spot on any itinerary.
Nov 3, 2020
to
Nov 28, 2020
The Haygoods
Schedule

Be sure to catch an amazing show in November before the holiday season kicks up too quickly. The Haygoods is one show that should be a must-see on every vacation trip itinerary to Branson, Missouri. The wonderful music production lasts approximately two hours and is fit for all ages to enjoy. The Haygoods, a Branson-raised six-member family group, has grown in popularity and is now one of the best entertainment options to be found throughout the area. Each show is packed full of energy, fun, and fantastic music. There is lively music, lights, visual elements, costumes, dancing, and countless instruments throughout each show. The Haygoods production is a great family activity for any November trip to the Ozarks and one that will not want to be missed. Because the group is growing in popularity the tickets are going extremely quickly so be sure to snag a spot before they are gone!
Nov 3, 2020
to
Nov 28, 2020
Noah The Musical at Sight & Sound Theatres Branson
Schedule
The cool crisp air can become a little too much to bear during the month of November in Branson, Missouri. Noah The Musical provides guests a warm retreat from the weather outside to enjoy a beautiful show at the Sight and Sound Theatre. The production will take the audience through the story of Noah and the Ark bringing it to life right before their eyes. The audience will be walking along side Noah as he is tasked in building a large Ark in order to comply with Gods requests. The story lasts around 2 hours and 15 minutes and there will never be a dull moment throughout the journey. Noah The Musical is the perfect entertainment activity for individuals of all ages. Plus, the musical showcases a real live camel! There really are few things better than this unique musical that is sure to please everyone beyond any expectation! Be sure to reserve tickets for your next trip in November to Branson.
Nov 4, 2020
to
Nov 19, 2020
Oak Ridge Boys
Schedule
Are you looking for an authentic experience of country music? If this is you, this is the show you need to see then. The Oak Ridge Boys are an incredible show that will give you an unforgettable memory that you will be reliving for years after. Experiencing this show offers you a lovely night that includes listening to fantastic music as well as singing and dancing. In the 1940s, this group started as a quartet. Since then, they have made a name for themselves in southern gospel music. In the 70's however, they decided to change their musical style and have moved to a country type style of music. They are known everywhere for their beautiful melodies, harmonies as well as their stunning lyrics. As few as five years ago, this group was indited into the Country Music Hall Of Fame. The Oak Ridge Boys is a show that can't be missed. The best time to see them is in November. This fantastic group is only in town for a limited time. If you see them in November, you have the best availability and opportunity to see them and experience this magic for yourself!
Nov 1, 2020
to
Nov 30, 2020
Dolly Parton's Stampede Dinner & Show Branson
Schedule
If you're looking for something to do over the long weekend in November, look no further than Dolly Parton's Stampede Dinner Show in Branson, Missouri. The show is a friendly competition referred to as a civil war of sorts between the two sides of the theater, all going on while enjoying a four course meal of either vegan options or chicken and pork loin options, sides and drinks. The show that was voted most fun place to eat contains 32 , their riders, music, pig races, lumberjacks and even barrel racing. There will also be an actual stampede of buffalo,as well as other animals and a packed arena with almost all of the performers as a finale. There is also a pre-show included with your tickets that has various acts including magic tricks, jugglers, audience participation opportunities and a host of other activities an hour before the main show is set to begin.
Nov 1, 2020
to
Nov 30, 2020
Reza Edge of Illusion Magic Show
Schedule

Reza Edge of Illusion Magic Show is consider to be the most amazing show in Branson, Missouri come and join us during the month of November while tickets last. Reza Borchardt has made his dream come true literally, at a very young age he dreamt about big stages and now he has his own show. His curiosity for magic started when he was 7 and he has never stopped since then. A little more about his show, there's magic, rock music and lots of illusion tricks, prepare to be mesmerized. All ages are welcome to join us at the Branson Famous Theaters. Reza Edge left Brookings, South Dakota to fulfill his dreams in Branson, Missouri and even though he is a young magician he already has awards under his arm, his performances are unique and innovative. Come and join us at the Famous Branson Theater to watch the one and only Reza Edge Illusion Magic Show in Branson, Missouri during the month of November.
View all events occurring during your stay