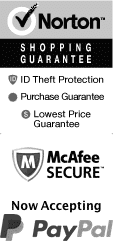 Things to Do in Branson in November 2023
During the month of November, the Christmas season begins in Branson, MO. Head to this beautiful Ozark Mountain city to experience a wide variety of shows, attractions, and activities that will help you and your loved ones create a memorable vacation. Be sure to check out pre-made vacation packages and hotels in the area to complete your getaway! No matter what you decide to do, visiting Branson during November 2023 is bound to be a fantastic experience.
Top Things To Do In Branson in November
Nov 3, 2023
to
Nov 28, 2023
Anthems Of Rock
Schedule

November is an excellent month to witness the thrilling Anthems of Rock show in Branson. The cooler weather complements the electrifying atmosphere as brilliant performers belt out classic rock hits. It's the perfect pre-holiday treat with fantastic lighting effects, stunning costume changes, and sensational music. Experience the rhythmic pulse of rock classics, keeping the audience engaged and entertained. Come November, relish the electric ambiance of rock anthems, creating an unforgettable travel tale!
Nov 1, 2023
to
Nov 30, 2023
Branson Coaster
Schedule

November is an ideal time to visit the Branson Coaster in Missouri. Experience the autumn transition into winter as you hurtle down the Ozark Mountainside on a self-controlled, thrilling roller coaster ride. With the trees transforming into brilliant hues, you'll race through awe-inspiring, Instagram-worthy landscapes. Lower crowd levels and cooler temperatures in November offer a more unique, personalized and enjoyable experience. Don't miss this exhilarating adventure amidst the rustic charm of Branson this season!
Nov 2, 2023
to
Nov 30, 2023
WhoDunnit Hoedown A Murder Mystery Dinner Show
Schedule

November is the perfect time to experience the WhoDunnit Hoedown Murder Mystery Dinner Show in Branson. This interactive performance showcases talented actors and a hilarious plot that will have you guessing "who dunnit" until the very end. In November, you'll also be treated to the beautiful fall foliage that surrounds this Ozark Mountain town. Plus, the weather is mild and comfortable, making it the ideal time to explore all that Branson has to offer – including this unforgettable murder mystery experience.
Nov 1, 2023
to
Nov 30, 2023
Dolly Parton's Stampede Branson
Schedule
If you're looking for something to do over the long weekend in November, look no further than Dolly Parton's Stampede Dinner Show in Branson, Missouri. The show is a friendly competition referred to as a civil war of sorts between the two sides of the theater, all going on while enjoying a four course meal of either vegan options or chicken and pork loin options, sides and drinks. The show that was voted most fun place to eat contains 32 , their riders, music, pig races, lumberjacks and even barrel racing. There will also be an actual stampede of buffalo,as well as other animals and a packed arena with almost all of the performers as a finale.
Nov 1, 2023
to
Nov 30, 2023
Queen Esther at Sight & Sound Theatres Branson
Schedule
November is an excellent month to experience the Queen Esther show at Sight & Sound Theatres in Branson. As temperatures cool and fall foliage blankets the area with a golden glow, this theatrical masterpiece delivers an epic and inspiring story with dazzling effects, elaborate costumes and sets. This dramatic live retelling of Queen Esther's captivating story makes this attraction an unforgettable Branson experience. Visitors can expect to be fully immersed in the show's stunning visuals and moving music, transporting them to a different time and place in history.
Nov 4, 2023
to
Nov 30, 2023
Showboat Branson Belle Lunch & Dinner Cruises
Schedule
November is a fantastic time to visit the Showboat Branson Belle. The crisp autumn weather provides a beautiful backdrop for the stunning Ozark Mountain scenery viewed from this majestic paddlewheel riverboat. In November, guests not only enjoy a delicious meal, engaging entertainment and close-up views of wildlife, but also the breathtaking fall foliage from the boat's three decks. The blend of natural beauty and heartwarming live performances make it a truly unforgettable November getaway.