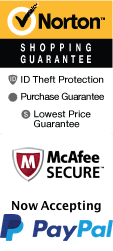 YOUR PEACE OF MIND IS OUR TOP PRIORITY
Should you need to cancel at any time, you have up to 48 hours from your vacation start date to do so for a 100% future travel credit.
Things to Do in Branson in November 2020
Enjoy a lovely time in the Ozarks where you will be able to experience a variety of fun November activities. From shows to dinner adventures and Christmas celebrations, these attractions are ones you do not want to miss out on!

Top November Things To Do In Branson
Nov 3, 2020
to
Nov 28, 2020
Noah The Musical at Sight & Sound Theatres Branson
Schedule
The cool crisp air can become a little too much to bear during the month of November in Branson, Missouri. Noah The Musical provides guests a warm retreat from the weather outside to enjoy a beautiful show at the Sight and Sound Theatre. The production will take the audience through the story of Noah and the Ark bringing it to life right before their eyes. The audience will be walking along side Noah as he is tasked in building a large Ark in order to comply with Gods requests. The story lasts around 2 hours and 15 minutes and there will never be a dull moment throughout the journey. Noah The Musical is the perfect entertainment activity for individuals of all ages. Plus, the musical showcases a real live camel! There really are few things better than this unique musical that is sure to please everyone beyond any expectation! Be sure to reserve tickets for your next trip in November to Branson.
Nov 1, 2020
to
Nov 30, 2020
Dolly Parton's Stampede Dinner & Show Branson
Schedule
If you're looking for something to do over the long weekend in November, look no further than Dolly Parton's Stampede Dinner Show in Branson, Missouri. The show is a friendly competition referred to as a civil war of sorts between the two sides of the theater, all going on while enjoying a four course meal of either vegan options or chicken and pork loin options, sides and drinks. The show that was voted most fun place to eat contains 32 , their riders, music, pig races, lumberjacks and even barrel racing. There will also be an actual stampede of buffalo,as well as other animals and a packed arena with almost all of the performers as a finale. There is also a pre-show included with your tickets that has various acts including magic tricks, jugglers, audience participation opportunities and a host of other activities an hour before the main show is set to begin.
Nov 3, 2020
to
Nov 28, 2020
The Haygoods
Schedule

Be sure to catch an amazing show in November before the holiday season kicks up too quickly. The Haygoods is one show that should be a must-see on every vacation trip itinerary to Branson, Missouri. The wonderful music production lasts approximately two hours and is fit for all ages to enjoy. The Haygoods, a Branson-raised six-member family group, has grown in popularity and is now one of the best entertainment options to be found throughout the area. Each show is packed full of energy, fun, and fantastic music. There is lively music, lights, visual elements, costumes, dancing, and countless instruments throughout each show. The Haygoods production is a great family activity for any November trip to the Ozarks and one that will not want to be missed. Because the group is growing in popularity the tickets are going extremely quickly so be sure to snag a spot before they are gone!
Nov 1, 2020
to
Nov 29, 2020
Branson's Christmas Wonderland
Schedule

Branson's Christmas Wonderland is the perfect way for you to get into the holiday spirit this upcoming November. This is Branson's largest Christmas show that has a variety of singers, dancers and performers entertaining you for 2 hours. This is a perfect way for you to take some time away from the hustle and bustle of life and get into the holiday spirit this upcoming November. Branson's Christmas Wonderland is going to provide you with all of your favorite holiday songs such as: Happy Holidays, I'll be home for Christmas, the First Noel, White Christmas, Silent Night, O Come All Ye Faithful, and Rockin' Around the Christmas Tree just to name a few. Branson's Christmas Wonderland will also provide you with all of your favorite Christmas characters such as: Santa Claus, Mr. Scrooge, and Frosty the Snowman just to name a few. Branson's Christmas Wonderland is sure to get you in the mood for the upcoming holiday season this upcoming November.
Nov 2, 2020
to
Nov 30, 2020
Amazing Acrobats Of Shanghai
Schedule

Head on down to Branson Missouri in November to jump start your Christmas holiday celebrations, with a great show. Get ready to enjoy a two-hour show. It is full of spinning, jumping, and twirling acrobats. Not only are there acrobats, but jugglers, bicycle tricks, as well as chair balancing. You will be amazed and in awe of these Shanghai professionals, showing you their feats. Nowhere else can you see such a show, in a city known for entertainment. The show is at the Mickey Gilley Grand Shanghai Theatre, located at 3455 West 76 Country Boulevard, in Branson. This show is great for all ages of the family. Bring the whole family, friends, and even co-workers for this great show. The show is held every day of the week. There are two showings a day, one at 3:00 PM, and the other at 8:00 PM. This enables your group to enjoy lunch before the show, or after. The same goes for the later show. Get your tickets early!
Nov 1, 2020
to
Nov 29, 2020
Showboat Branson Belle Lunch & Dinner Cruises
Schedule
The Branson Belle Lunch and Dinner Cruise is a great event to attend in November because you can catch an early viewing of the Christmas show. Besides the Christmas show, this cruise will bring you back to the good old days with paddleboats the floats along the Mississippi River. Enjoy a mouth-watering meal that's included with your cruise, the menu provides salad, slow-cooked pot roast, garlic mashed potatoes, and lemon berry ice cream pie for dessert and if you're a vegan lover there are vegan and allergen meals you can choose from and children can have the Captian's Club Menu to pick whatever they like. For drinks, there's water coffee, and iced tea to quench your thirst. During your meal, you will enjoy performances with singers and watch beautiful views along the Mississippi River, plus enjoy the four-deck cruise where live entertainment makes it that much enjoyable. The Belle Lunch and Dinner Cruise will forever be a memory you will cherish.
View all events occurring during your stay