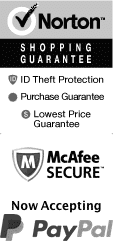 Things to Do in Branson in November 2023
During the month of November, the Christmas season begins in Branson, MO. Head to this beautiful Ozark Mountain city to experience a wide variety of shows, attractions, and activities that will help you and your loved ones create a memorable vacation. Be sure to check out pre-made vacation packages and hotels in the area to complete your getaway! No matter what you decide to do, visiting Branson during November 2023 is bound to be a fantastic experience.
Top Things To Do In Branson in November
Nov 2, 2023
to
Nov 30, 2023
WhoDunnit Hoedown A Murder Mystery Dinner Show
Schedule

Shepherd of the Hills' Whodunnit Hoedown Murder Mystery Dinner Show is an interesting dinner theater that uses music and dancing to add a comedic flair. Another detail I find cool is the cast is sporting full costumes to bring a more immersive atmosphere. With its intriguing story about a birthday party gone wrong when one of its guests turns out dead, the Whodunit Hoedown gets off to an explosive start. However, my favorite part of any dinner theater is the delicious food you can enjoy while watching the show. Also once the show is over it is possible to go and explore the rest of Shepherd Hills Homestead. But when should you go? I believe that November is the perfect time with the spookiness of October done and the Christmas chill of December yet to set, a play with dinner can be a fun enriching activity for everyone during the holiday season.
Nov 1, 2023
to
Nov 30, 2023
Hamners' Unbelievable Family Variety Shows
Schedule

At the Hamners' Variety Theater in Branson, MO patrons get to spend an exciting evening with the cast of Hamners' Unbelievable Variety Theater. They'll get to experience amazing aerial acrobatics, mind-bending magic and more. These are shows that include everything such as tributes to beloved musicians, illusions as well as comedy shows. Hamners' unbelievable Variety Show as well as other productions that are shown at the theater are packed full with entertainment and fun that the entire family will enjoy including a magic show that will leave patrons spell bound. This performance has been called the best of its kind ever to be produced in Branson. This is a show that features comedy, dancing, magic, music and even more. Patrons join Denise and Dave Hamner with acrobats, dancers, singers and more. If you enjoy acrobatics, comedy, dancing magic and music Hamners' Variety Theater is a have to see show for the entire family.
Nov 4, 2023
to
Nov 30, 2023
Branson Belle
Schedule
The Branson Belle Lunch and Dinner Cruise is a great event to attend in November because you can catch an early viewing of the Christmas show. Besides the Christmas show, this cruise will bring you back to the good old days with paddleboats the floats along the Mississippi River. Enjoy a mouth-watering meal that's included with your cruise, the menu provides salad, slow-cooked pot roast, garlic mashed potatoes, and lemon berry ice cream pie for dessert and if you're a vegan lover there are vegan and allergen meals you can choose from and children can have the Captian's Club Menu to pick whatever they like. For drinks, there's water coffee, and iced tea to quench your thirst. During your meal, you will enjoy performances with singers and watch beautiful views along the Mississippi River, plus enjoy the four-deck cruise where live entertainment makes it that much enjoyable. The Belle Lunch and Dinner Cruise will forever be a memory you will cherish.
Nov 1, 2023
to
Nov 16, 2023
Daniel O'Donnell Live In Branson
Schedule
Branson, Mo, can be the perfect mini vacation especially if you bring your family and take in the Daniel O'Donnell Live in Branson show. The show is guaranteed to entertain and amaze. The sweet sounds of Daniel O'Donnell music with its unique blend of country and western infused with Irish music traditions will have you and your family talking about the experience forever with smiling faces. Because once you and yours hear the songs like I just wanted to Dance, Whatever happened to Old Fashion Love, Make the World Go Away; in addition to, The Magic is There, and much much more, you and yours will never forget. Daniel O'Donnell is very popular in Ireland and the UK with almost every genre of music to include a great range from gospel, country, rock and pop. You are in for an extraordinary treat as you will sit in the state of the arts Branson Hillside Theatre that is so innovative and beautiful that this alone would only make you want more.
Nov 1, 2023
to
Nov 30, 2023
Haygoods
Schedule

Before Thanksgiving at least, Branson is a sort of a sleepy town In November when the Christmas crows haven't arrived yet. This makes November a perfect place for couples to have a retreat together, and many shows and accommodations are wide open. One of the best shows to see in Branson, particularly if you have never been before is the Haygoods. A family act, the family has been offering concerts in Branson for nearly 3 decades and has performed thousands of shows. The current generation of the Haygoods consists of Catherine Haygood, the saxophone, violin, piano, drums, guitar and harp player, 5 brothers, Timothy, Patrick, Dominic, Shawn, Michael, Matthew, Catherine and Aaaron. However Aaron and Shawn are mostly retired. This iconic book is still one of the most dynamic shows in Branson, and covering the hits from all kinds of musical stars from Michael Jackson to Judy Garland, there is hardly a musical style that they do not present. Each year the Haygoods sell out many of their shows, and we highly recommend you to buy your tickets in advance.
Nov 1, 2023
to
Nov 30, 2023
Queen Esther at Sight & Sound Theatres Branson
Schedule
Sight & Sound Theatres Branson provides a unique experience that allows visitors to step into the pages of the bible like never before. Witness the incredible epic of Queen Esther in November at Sight & Sound Theatres Branson. This incredible story is brought to life on the world-class stage with a full orchestra soundtrack and stunning special effects. With talented performers, lavish set design, and majestic orchestral accompaniment, this performance will captivate audiences of all ages. This retelling of the epic Queen Esther story will take you on a remarkable journey to ancient Persia. Watch as Queen Esther takes a leap of faith, risking everything to save her people from total destruction. This timeless story of courage and faith is expertly portrayed through world-class acting, costumes, special effects, and music at Sight & Sound Theatres. Don't miss your chance to witness one of the most beloved stories from the bible. Queen Esther at Sight & Sound Theatres Branson has something for everyone to enjoy, so come and make November truly special. With its powerful story and state-of-the-art production value, this experience will leave a lasting impression and a truly memorable experience for the family.