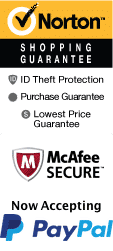 YOUR PEACE OF MIND IS OUR TOP PRIORITY
Should you need to cancel at any time, you have up to 48 hours from your vacation start date to do so for a 100% future travel credit.
Things to Do in Branson in November 2022
During the month of November, the Christmas season begins in Branson, MO. Head to this beautiful Ozark Mountain city to experience a wide variety of shows, attractions, and activities that will help you and your loved ones create a memorable vacation. Be sure to check out pre-made vacation packages and hotels in the area to complete your getaway! No matter what you decide to do, visiting Branson during November 2022 is bound to be a fantastic experience.

Top November Things To Do In Branson
Nov 1, 2022
to
Nov 30, 2022
Dolly Parton's Stampede Dinner & Show Branson
Schedule
If you're looking for something to do over the long weekend in November, look no further than Dolly Parton's Stampede Dinner Show in Branson, Missouri. The show is a friendly competition referred to as a civil war of sorts between the two sides of the theater, all going on while enjoying a four course meal of either vegan options or chicken and pork loin options, sides and drinks. The show that was voted most fun place to eat contains 32 , their riders, music, pig races, lumberjacks and even barrel racing. There will also be an actual stampede of buffalo,as well as other animals and a packed arena with almost all of the performers as a finale. There is also a pre-show included with your tickets that has various acts including magic tricks, jugglers, audience participation opportunities and a host of other activities an hour before the main show is set to begin.
Nov 1, 2022
to
Nov 29, 2022
The Haygoods
Schedule

Before Thanksgiving at least, Branson is a sort of a sleepy town In November when the Christmas crows haven't arrived yet. This makes November a perfect place for couples to have a retreat together, and many shows and accommodations are wide open. One of the best shows to see in Branson, particularly if you have never been before is the Haygoods. A family act, the family has been offering concerts in Branson for nearly 3 decades and has performed thousands of shows. The current generation of the Haygoods consists of Catherine Haygood, the saxophone, violin, piano, drums, guitar and harp player, 5 brothers, Timothy, Patrick, Dominic, Shawn, Michael, Matthew, Catherine and Aaaron. However Aaron and Shawn are mostly retired. This iconic book is still one of the most dynamic shows in Branson, and covering the hits from all kinds of musical stars from Michael Jackson to Judy Garland, there is hardly a musical style that they do not present. Each year the Haygoods sell out many of their shows, and we highly recommend you to buy your tickets in advance.
Nov 1, 2022
to
Nov 30, 2022
Presleys' Country Jubilee
Schedule
The Presleys' Country Jubilee will be held at Branson, Minnesota in November. The event will be fun and entertaining and the Jubilee will give a perfect country gospel performance that can be enjoyed by the whole family. The Presley family is a troupe of musical legends that have performed in the Ozarks for more than four generations and have always made gospel music a part of their lives. Now, the Presley family is able to touch the hearts of thousands of people that come to see them with their beautiful gossip music and they have always been apart of the Branson community and just want to give back. After the show, the Presley family will meet the audience and sign autographs to appeal to their audience and during breaks, the cast will talk with the guests to make sure that they create family members that will not ever be forgotten.
Nov 6, 2022
to
Nov 13, 2022
Mickey Gilley & Johnny Lee Urban Cowboys Ride Again
Schedule
The start of the holiday season is right around the corner in November with Thanksgiving and you already know that it is a busy time so to be rested and ready for the challenge of the season, you should take that little getaway. You simply need to select a place to go. Why not go to a show that can truly entertain and take you down a 1980's movie soundtrack. Yeah, that would be the Mickey Gilley & Johnny Lee Urban Cowboy Reunion Show in Branson, Mo. If you are a fan or even if you have never seen the 1980 movie Urban Cowboy, you will still be in for something very special as it showcases the amazing talents of two of the most popular legends from the 80's soft and mellow county music. The movie's soundtrack had several hits on the Top 10 Billboard Country Singles. Again, the movie itself was a box office hit and the show has little memory nuggets to share. This is a can't miss.
Nov 1, 2022
to
Nov 30, 2022
Branson's Christmas Wonderland
Schedule
Branson's Christmas Wonderland is the perfect way for you to get into the holiday spirit this upcoming November. This is Branson's largest Christmas show that has a variety of singers, dancers and performers entertaining you for 2 hours. This is a perfect way for you to take some time away from the hustle and bustle of life and get into the holiday spirit this upcoming November. Branson's Christmas Wonderland is going to provide you with all of your favorite holiday songs such as: Happy Holidays, I'll be home for Christmas, the First Noel, White Christmas, Silent Night, O Come All Ye Faithful, and Rockin' Around the Christmas Tree just to name a few. Branson's Christmas Wonderland will also provide you with all of your favorite Christmas characters such as: Santa Claus, Mr. Scrooge, and Frosty the Snowman just to name a few. Branson's Christmas Wonderland is sure to get you in the mood for the upcoming holiday season this upcoming November.
Nov 1, 2022
to
Nov 30, 2022
Reza Edge of Illusion Magic Show
Schedule

Reza Edge of Illusion Magic Show is consider to be the most amazing show in Branson, Missouri come and join us during the month of November while tickets last. Reza Borchardt has made his dream come true literally, at a very young age he dreamt about big stages and now he has his own show. His curiosity for magic started when he was 7 and he has never stopped since then. A little more about his show, there's magic, rock music and lots of illusion tricks, prepare to be mesmerized. All ages are welcome to join us at the Branson Famous Theaters. Reza Edge left Brookings, South Dakota to fulfill his dreams in Branson, Missouri and even though he is a young magician he already has awards under his arm, his performances are unique and innovative. Come and join us at the Famous Branson Theater to watch the one and only Reza Edge Illusion Magic Show in Branson, Missouri during the month of November.
View all events occurring during your stay