Branson, MO Christmas Tours
Celebrate the holidays in the Ozarks with one of the many Christmas tours that are offered in the area. These great tours are a way to get out of the house and see the Ozarks as they are adorned in their beautiful holidays lights and decorations.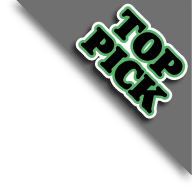 For an unforgettable afternoon or evening, one of the Lunch & Dinner Cruises is the perfect addition to your itinerary.
Available 121 days between May 17 & Nov 30
May 22
N/A
May 23
N/A
May 29
N/A
May 30
N/A
Jun 05
N/A
>
The Branson Christmas Light Ride is a fantastic way to remember the most delightful occasion of the year. This great bus tour takes travelers through the lovely city of Branson, Missouri, which is decorated for the holidays and provides some fantastic sightseeing possibilities. Join the camouflage-decorated tour bus for a happy and humorous redneck Christmas excursion by donning your tackiest Christmas sweater. Your driver and tour guide are both animated and charismatic, ensuring that the trip is full with laughs and interesting sights. You will be able to sail down some of Branson's most popular routes on the Christmas tour.
Available 54 days between Nov 4 & Dec 30