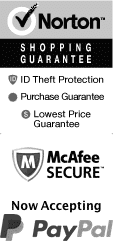 Things To Do In Branson, MO In December
Things To Do In Branson, MO In December, including Hamners' Unbelievable Family Variety Shows, WhoDunnit Hoedown A Murder Mystery Dinner Show, Dolly Parton's Stampede Branson.
Top Things To Do In Branson in December
Dec 2, 2023
to
Dec 31, 2023
WhoDunnit Hoedown A Murder Mystery Dinner Show
Schedule

Visiting relatives in Branson during December, or just vacationing in Branson? After seeing all the musical shows, how about something different? Try the Whdunnit mystery and murder show at the Shepherd of the Hills Historic Homestead. This show is an experience, not just a routine show. First, when you arrive, you are served a sumptuous hoedown meal, which is tasty and appetizing. Shortly thereafter, the show begins, and you the audience have to figure out who was the killer. The best part of the show? This trained group of thespians absolutely loves to select members from the audience to play along. Audience participation is a highlight of the show. Not only that, but the performers are extremely welcoming. After the show, they spend much time taking photos with the audience, talking to them, and signing autographs. If you want to see a 90-minute show that sizzles, and are tired of retro cover bands, this is a fantastic family show to take advantage of. Everyone will be delighted in your party and the price is right.
Dec 2, 2023
to
Dec 30, 2023
Hamners' Unbelievable Family Variety Shows
Schedule

This show is pure entertainment and a perfect activity during the busy month of December. The family-friendly show is filled with music, dancing, comedy, magic, acrobats, and more. There are also live animals that the kids are sure to love. Everything from state-of-the-art-lighting, video effects, beautiful costumes, and sets are all utilized to make a memorable event. Dave and Denise Hamner are a husband and wife team that co-own and co-produce the Hamners' Unbelievable Variety Show. They have been featured on both the NBC and Trinity Networks. They both have starred in other shows that include the "Magic of the Night" and "Branson City All-Star Revue". The cast is more than happy to pose for pictures, sign autographs, and answer questions after the show. Gatika, the gorilla will also enjoy having pictures taken. There is a preshow to entertain those guests who arrive a little early. There is a brief intermission, and parking is free.
Dec 1, 2023
to
Dec 31, 2023
Dolly Parton's Stampede Branson
Schedule
Dolly Parton's Stampede Dinner and show is back with lots of fun, energy, entertainment, music, four course meals and more. Enjoy one of Branson's favorite shows at Dolly Parton's Stampede Arena and experience the magic of live entertainment. Take a seat and enjoy this marvelous show starting with horse races, unique performances from riders, pig races, comedy, rodeo and let's not forget about Skeeter the star cowboy. All of this while enjoying their famous four course meal where you can choose between chicken, their famous pork loin, vegetables soup, corn on the cob, soft drinks and their vegetarian menu with lots of options to choose from. Dolly Parton's Stampede show has been a success from their first show almost 25 years ago and the reason of their success is the show itself. This show offers a little bit of everything comedy, animals, amazing lightning and environment, but the best of all is their no utensil four course old west meal. Dolly Parton's Stampede show is avery unique show that has everything that you are looking for and of course family based entertainment. Do not wait any longer and get your tickets now!
Dec 1, 2023
to
Dec 31, 2023
Branson's Christmas Wonderland
Schedule
Need a little Christmas spirit this December? There is no doubt that you will be in the Christmas spirit after enjoying Branson's Christmas Wonderland show. The entire family will enjoy the show, which is filled with dancers, singers, sparkling costumes, and dazzling sets. The sets are filled with lights and faux snow and give the feel of a cozy Christmas book or holiday movie. You will hear many of your favorite holiday songs that include White Christmas, Rockin Around The Christmas Tree, Silent Night, and more that will have you singing along. Many favorite holiday characters will make an appearance that includes Mr. Scrooge, Frosty the Snowman, and no holiday production is complete without a visit from Santa Claus. Not only will you get a peek into Santa's workshop at the North Pole, but you will enjoy scenes from the Nutcracker too. This show is perfect early family Christmas gift.
Dec 1, 2023
to
Dec 30, 2023
Silver Dollar City
Schedule
This December, the Silver Dollar City theme park is the premier holiday attraction for families and people of all ages to enjoy. This park hearkens back to the Ozarks of the Nineteenth century, and offers guests over forty rides and attractions, as well as forty shows to enjoy! Guests will find much to be entertained by as they experience such fantastic rides as the Outlaw Run, and the WildFire to create thrills that they will remember for years to come! Included in the admission price is also the Marvel Cave tour, one of the largest tourist-accessible caves in North America, and is not to be missed. The Silver Dollar City park has been nominated and won for 'Best Theme Park Holiday Event', and has more then lived up to it's title with its wide variety of attractions for everyone to enjoy, and explore. Celebrate Christmas with the Silver Dollar city for an unforgettable experience.
Dec 1, 2023
to
Dec 31, 2023
Branson Belle
Schedule
Showboat Branson Belle cruises offer the most comfortable and enjoyable way to travel around the legendary amusement park of Missouri. The ship is positioned on Lake of the Ozarks and carries forty-four sailing pairs. The vessels have their restaurants where diners can enjoy various types of meals. The servers are very hospitable and the meals are exquisite with a variety of seasonal menus and specials. The entertainment onboard includes live music, and the spectacular Christmas Show Lunch and Dinner Cruise that is popular with both children and adults because of its talented costumed dancers, singers, and delicious holiday meals. Book a romantic holiday winter cruise with Branson Belle and take that special love of your life on a journey filled with shopping, spa treatments, and some of the finest dinings in the world at either the Showboat Lunch Cruise or the Showboat Dinner Cruise or even both. All these services include services that will help you and your special love enjoy some of the most beautiful and serene waters found in the world.