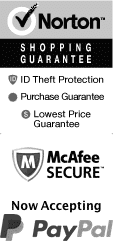 Things to Do in Branson in December 2023
Get out and have an unforgettable holiday in Branson, MO. With these attractions available in December 2023, you will have the best Christmas experience yet. See a show, head out on a Christmas lights tour, and celebrate the season with a trip to Branson.
Top Things To Do In Branson in December
Dec 1, 2023
to
Dec 31, 2023
Anthems Of Rock
Schedule

Visit the Anthems of Rock in Branson this December for an electrifying experience. This high-energy tribute show brings to life iconic rock hits, encapsulating the spirit and magic of classic rock. Warm up your winter with the heat of rock classics from The Beatles, Rolling Stones, and more. Enjoy state-of-the-art lighting and visuals, immersive special effects, and an exceptionally talented cast that will make your holiday season fantastic. This heart-pounding spectacle is a must-see for music enthusiasts.
Dec 1, 2023
to
Dec 31, 2023
Branson Coaster
Schedule

December is a perfect month to ride Branson Coaster in Missouri, as the glittering snow layers this dual alpine coaster, adding an extra dash of magic to your thrilling ride. Imagine flying down the Ozark hills amidst winter's chill, controlling your own speed against the rush of frosty wind. The evening rides add a spark, lighting up the track against the dark winter sky. This amusing outdoor activity is an exhilarating combination of scenic beauty and adrenaline-inducing fun.
Dec 2, 2023
to
Dec 31, 2023
WhoDunnit Hoedown A Murder Mystery Dinner Show
Schedule

December is the perfect month to check out the WhoDunnit Hoedown Murder Mystery Dinner Show in Branson. With holiday cheer in the air, guests can get into the spirit of the season while trying to solve a thrilling murder mystery. This interactive experience invites attendees to become detectives for the night, questioning suspects, and gathering clues to crack the case. Plus, with a delicious dinner included, it's the perfect way to spend an evening in Branson.
Dec 1, 2023
to
Dec 31, 2023
Dolly Parton's Stampede Branson
Schedule
Dolly Parton's Stampede Dinner and show is back with lots of fun, energy, entertainment, music, four course meals and more. Enjoy one of Branson's favorite shows at Dolly Parton's Stampede Arena and experience the magic of live entertainment. Take a seat and enjoy this marvelous show starting with horse races, unique performances from riders, pig races, comedy, rodeo and let's not forget about Skeeter the star cowboy. All of this while enjoying their famous four course meal where you can choose between chicken, their famous pork loin, vegetables soup, corn on the cob, soft drinks and their vegetarian menu with lots of options to choose from. Dolly Parton's Stampede show has been a success from their first show almost 25 years ago and the reason of their success is the show itself. This show offers a little bit of everything comedy, animals, amazing lightning and environment, but the best of all is their no utensil four course old west meal. Dolly Parton's Stampede show is avery unique show that has everything that you are looking for and of course family based entertainment. Do not wait any longer and get your tickets now!
Dec 1, 2023
to
Dec 31, 2023
Showboat Branson Belle Lunch & Dinner Cruises
Schedule
December transforms the Showboat Branson Belle into a Christmas wonderland. With its holiday-themed shows featuring festive music, comedy, and magic, it offers an unparalleled yuletide experience. Enjoy a mouthwatering meal, stunning Ozark Mountain views, and the warmth of holiday spirit all in one place. There's no better way to experience Branson's holidays than on a classic paddlewheel riverboat, where sparkling lights, cheerful décor, and joyful entertainment make December truly magical.
Dec 1, 2023
to
Dec 30, 2023
Queen Esther at Sight & Sound Theatres Branson
Schedule
December is the perfect month to experience the magical production of Queen Esther at Sight & Sound Theatres in Branson. The stunning sets, beautiful music, and amazing performances create an unforgettable experience. December adds a special touch of holiday cheer with festive decorations and heartwarming themes that add even more excitement to the show. Make sure to add Queen Esther to your list of must-see shows this December in Branson.