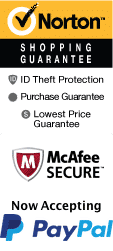 YOUR PEACE OF MIND IS OUR TOP PRIORITY
Should you need to cancel at any time, you have up to 48 hours from your vacation start date to do so for a 100% future travel credit.
Things to Do in Branson, MO in December 2022
Celebrating Christmas in Branson is sure to be a delight! Explore all of the amazing festive activities happening in 2022, including Christmas light drive thrus, Christmas shows, and holiday activities. Whether you celebrate at the Dolly Parton's Stampede or Shepherd of the Hills, there is something fun and festive for everyone!

Top December Things To Do In Branson
Dec 1, 2022
to
Dec 31, 2022
Branson's Christmas Wonderland
Schedule
Need a little Christmas spirit this December? There is no doubt that you will be in the Christmas spirit after enjoying Branson's Christmas Wonderland show. The entire family will enjoy the show, which is filled with dancers, singers, sparkling costumes, and dazzling sets. The sets are filled with lights and faux snow and give the feel of a cozy Christmas book or holiday movie. You will hear many of your favorite holiday songs that include White Christmas, Rockin Around The Christmas Tree, Silent Night, and more that will have you singing along. Many favorite holiday characters will make an appearance that includes Mr. Scrooge, Frosty the Snowman, and no holiday production is complete without a visit from Santa Claus. Not only will you get a peek into Santa's workshop at the North Pole, but you will enjoy scenes from the Nutcracker too. This show is perfect early family Christmas gift.
Dec 1, 2022
to
Dec 30, 2022
Silver Dollar City
Schedule
This December, the Silver Dollar City theme park is the premier holiday attraction for families and people of all ages to enjoy. This park hearkens back to the Ozarks of the Nineteenth century, and offers guests over forty rides and attractions, as well as forty shows to enjoy! Guests will find much to be entertained by as they experience such fantastic rides as the Outlaw Run, and the WildFire to create thrills that they will remember for years to come! Included in the admission price is also the Marvel Cave tour, one of the largest tourist-accessible caves in North America, and is not to be missed. The Silver Dollar City park has been nominated and won for 'Best Theme Park Holiday Event', and has more then lived up to it's title with its wide variety of attractions for everyone to enjoy, and explore. Celebrate Christmas with the Silver Dollar city for an unforgettable experience.
Dec 1, 2022
to
Dec 29, 2022
The Haygoods
Schedule

Visiting Branson, MO is fun no matter when you go. However, visiting in December will bring a lot of fun and job without the need of facing the crowds. Visiting Haygoods which has music shows should be on your itinerary. At Haygoods, you will have the opportunity to enjoy music such as harmonies, modern hits, and family bands. The family consists of five brothers and one sister and has provided entertainment since 1993. They provide several shows each week giving you the option to attend one of the shows despite a hectic schedule. In December, they have a Christmas show to attend providing a great holiday event. During the winter, there are only two events per week so make sure you get your tickets early before they sell out. The show is held at the Clay Cooper Theatre and is approximately two hours long. There is a 15-minute intermission for guests to stretch their legs or use the restroom.
Dec 2, 2022
to
Dec 30, 2022
Hamners' Unbelievable Family Variety Shows
Schedule

This show is pure entertainment and a perfect activity during the busy month of December. The family-friendly show is filled with music, dancing, comedy, magic, acrobats, and more. There are also live animals that the kids are sure to love. Everything from state-of-the-art-lighting, video effects, beautiful costumes, and sets are all utilized to make a memorable event. Dave and Denise Hamner are a husband and wife team that co-own and co-produce the Hamners' Unbelievable Variety Show. They have been featured on both the NBC and Trinity Networks. They both have starred in other shows that include the "Magic of the Night" and "Branson City All-Star Revue". The cast is more than happy to pose for pictures, sign autographs, and answer questions after the show. Gatika, the gorilla will also enjoy having pictures taken. There is a preshow to entertain those guests who arrive a little early. There is a brief intermission, and parking is free.
Dec 1, 2022
to
Dec 30, 2022
ABBA Tribute: Thank You For The Music
Schedule
They have since become known as one of the greatest bands but most people have not had the chance to see abba live in concert. Coming to branson this spring is thank you for the music, the ultimate tribute to one of the most influential bands in the world featuring renditions of all the classic hits such as mamma mia, dancing queen, take a chance on me, waterloo & many more. The show goes on for about 2 hours & you are more than welcome to take as many pictures & videos as you want. There is also a handicap seating option for those who need it & they will have a gift shop onsite so you can buy as many souvenirs as you like. During this journey through musical history, you will be able to relive some of the band's greatest moments as you sing along to their music. To learn more about how you can get your tickets today, you can log on to their website right now.
Dec 1, 2022
to
Dec 31, 2022
Reza Edge of Illusion Magic Show
Schedule

Traveling is one of the most fun activities to do. Especially, traveling on vacation with families. Located in Missouri is the famous magical rock concert known as Reza Edge of Illusion. This magic rock band has provided entertainment throughout several countries and appeared in reality television. This brand provides entertainment for all ages. Not only does this brand combines music and magic, but it also adds comedy. If you looking for entertainment with this specific genre, then Reza Edge of Illusion is a perfect choice. When attending this event, there are rules that must be followed. If you are hungry and forgot to bring food, then no need to starve because of the food that will be available at the concert. It is a great idea to attend Reza Edge of Illusion in December. The reason is that there will be a festival along with the highest quality of magic tricks provided at the concert.
View all events occurring during your stay