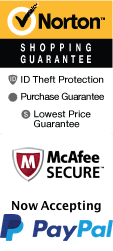 YOUR PEACE OF MIND IS OUR TOP PRIORITY
Should you need to cancel at any time, you have up to 48 hours from your vacation start date to do so for a 100% future travel credit.
Things to Do in Branson December 2020

Top December Things To Do In Branson
Dec 1, 2020
to
Dec 31, 2020
Noah The Musical at Sight & Sound Theatres Branson
Schedule
This December in Branson be captivated as you watch the retelling of Noah's Ark live on stage. This production is one of a kind and one that will move you closer to God and be filled with the light as you take in this amazing wonder. During the holiday season is a perfect time to gather your family, take a break from the hustle and bustle of the busy season and reconnect with this original story straight from the Bible. You will forget that you are watching a production as you take in the live animals, 3D productions and amazing costumes and stage design. This retelling will take you straight to the heart of what this entire story from the Bible is about. Forget about the world for a few hours as you escape into this period piece that will leave you filled with light and gratitude, ready to end your year on a good note with this production still in your mind.
Dec 1, 2020
to
Dec 29, 2020
The Haygoods
Schedule

December is a great time to visit Branson Missouri. As a bonus, you can also see the "Haygoods" n action. Branson is all lit up for the holidays and provides some great entertainment for the family. The "Haygoods" are one such entertainment family. The Haygoods started out very early with their musical career. The oldest boy in the family started violin lessons at just five years old. From there, the rest of the family picked up instruments and before long they formed their own musical group. The rest is history, after playing at the Silver Dollar City for years, they got their own show in Branson. Come enjoy a fiddle playing, guitar playing, singing, dancing, and acrobatic show that will have you singing along to. It is a two hour show, and is available to see on Tuesdays, Thursdays, and Saturdays, at 7:30 PM. Watch as each member of the family, six in all delights you with their own unique skills. Enjoy, and have fun@
Dec 1, 2020
to
Dec 31, 2020
Amazing Acrobats Of Shanghai
Schedule

Are you planning your trip or family vacation in December? If you are head on over to Branson, Missouri, to watch the amazing "Acrobats of Shanghai." You and your family will love seeing all the stunts include foot juggling, chair balancing, mask changing, yo-yo tricks (2020), and much more as well as their beautiful costumes. See the acrobats fly across the stage doing flips in mid-air. Plus, if you plan your trip in December, you will get to experience the two "Christmas-themed acts," while singing Christmas music (2020). This is something you and your children will enjoy watching. Another thing for you and your family is to stop by the acrobats' gift shops(2020); you and your children can get a gift to take back home. You can learn their stories on how they got where they are today. Not only will your children have fun, but they will have a learning experience as well. This will be something your children will thank you for in years to come. Go on and plan your vacation, swing by to watch the amazing acrobats. Reference Amazing Acrobats Of Shanghai. (n.d.). Retrieved January 20, 2020, from https://www.bransonshows.com/activity/AmazingAcrobatsOfShanghai.cfm
Dec 1, 2020
to
Dec 19, 2020
Branson's Christmas Wonderland
Schedule

Need a little Christmas spirit this December? There is no doubt that you will be in the Christmas spirit after enjoying Branson's Christmas Wonderland show. The entire family will enjoy the show, which is filled with dancers, singers, sparkling costumes, and dazzling sets. The sets are filled with lights and faux snow and give the feel of a cozy Christmas book or holiday movie. You will hear many of your favorite holiday songs that include White Christmas, Rockin Around The Christmas Tree, Silent Night, and more that will have you singing along. Many favorite holiday characters will make an appearance that includes Mr. Scrooge, Frosty the Snowman, and no holiday production is complete without a visit from Santa Claus. Not only will you get a peek into Santa's workshop at the North Pole, but you will enjoy scenes from the Nutcracker too. This show is perfect early family Christmas gift.
Dec 1, 2020
to
Dec 31, 2020
Dolly Parton's Stampede Dinner & Show Branson
Schedule
Dolly Parton's Stampede Dinner & Show is a fun attraction at any time of year, but it is an especially great choice for December. That is because the city is transformed into a holiday wonderland at that time of year, and this attraction fits perfectly within a larger itinerary. Visitors can enjoy a delicious, home-cooking style dinner along with a show that features horse stunts and music. The show is designed to be family-friendly, and it will entertain guests across the age spectrum. The attraction is located within easy distance of a number of hotels; it is also convenient to a number of other attractions including Celebrity Car Museum, Lakeside Forest Wilderness Area, Hollywood Wax Museum, Ripley's Believe It or Not!, Promised Land Zoo, and many more. There is plenty of fun to be had both at this dinner show and in the surrounding area- making this an excellent place to visit.
Dec 1, 2020
to
Dec 31, 2020
Shepherd Of The Hills Christmas Attractions
Schedule

December is the perfect time for the entire family to enjoy all the displays, events, and shows at the Shepherd of the Hills Historic Homestead. You will certainly find yourself in the Christmas upon seeing everything in lights. The Shepherd of the Hills inspired a book that shares the same name. There are plenty of historical buildings to explore, including Morgan Community Church, Old Matt's Cabin, and more, and they each have their own historical stories to tell. Enjoy the Trail of Lights Christmas Drive-Thru and go on the North Pole Adventure and do not miss out on the Santa and Pancakes show. There will be plenty of holiday music and dazzling lights to enjoy while exploring the homestead. Starting new holiday traditions is always fun to do with family and friends, and this December visit the Hills Historic Homestead to enjoy the shows, atmosphere, decorations, and more and start some new traditions.
View all events occurring during your stay