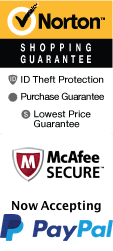 YOUR PEACE OF MIND IS OUR TOP PRIORITY
Should you need to cancel at any time, you have up to 48 hours from your vacation start date to do so for a 100% future travel credit.
Branson Vacation Packages
Find all of your shows and attractions paired with great hotel stays for a getaway to remember with these vacation packages. Whether you want to catch a show, visit a theme park, or go sightseeing, there is something for everyone.

Create Your Custom Package
Branson, MO Vacation Packages
Vacations don't always have to be long and can in fact be worth your while even for 1 to 2 days. Getting vacation package can make your vacation totally worth it because of providing you with so many fun adventures back to back. The Two Night Branson Getaway Package is one package that you don't want to miss out on. This package can offer you and your family just 2 nights at a hotel of your preference, a visit to Christmas at Dolly Parton's Stampede and also an unforgettable show of the Amazing Acrobats of Shanghai where you will be impressed with the unbelievable acrobatic performance.

Starting at

$205

per adult*




Package Includes

2 Nights' Lodging in your choice of over 38 hotels.
Christmas at Dolly Parton's Stampede
Amazing Acrobats Of Shanghai
Going on vacation is the one time where you can finally be able to relax and enjoy your time away from work; which means that you may want to ensure your trip goes well. Booking a vacation package for your getaway can help take the worries away. If you plan on heading down to the Branson area for your trip think about booking the Branson Dolly Parton's Stampeded Getaway. This getaway includes 2 amazing nights in a hotel, Christmas at Dolly Parton's Stampede and also an amazing holiday show that you and your family will enjoy. There will also be a fun competition show in the end that you can be able to join in on.

Starting at

$198

per adult*




Package Includes

2 Nights' Lodging in your choice of over 38 hotels.
Christmas at Dolly Parton's Stampede
Big Air Trampoline Park
If you and your family are looking to experience the ultimate vacation then perhaps consider booking a quality vacation package in the Silver Dollar City area. The one package that you might be interested in is called the Silver Dollar City Package. This exciting package takes the stress off of your itinerary and books everything for you. The package itself includes 4 wonderful nights at a hotel of your choice, an exciting tour of Silver Dollar City and even a Showboat Branson Belle Dinner Cruise that you and your entire family may enjoy. There will also be an amazing show after dinner.

Starting at

$322

per adult*




Package Includes

4 Nights' Lodging in your choice of over 38 hotels.
Silver Dollar City
Showboat Branson Belle Dinner Cruise
There are so many exciting vacation packages to choose from when traveling to the Branson, MO area. One of the popular vacation packages to consider when booking your next trip for you and your family is the Branson Shows Vacation Package. This amazing vacation package will include 3 full nights at your choice of a hotel, an amazing event called Christmas at Dolly Parton's Stampede, an amazing night show full of entertaining music called the New Jersey Nights Show and also a beautiful and thrilling bird show called the Hamners' Unbelievable Variety show where there will be extremely talented birds flying and singing for you.

Starting at

$298

per adult*




Package Includes

3 Nights' Lodging in your choice of over 38 hotels.
Christmas at Dolly Parton's Stampede
New Jersey Nights
Hamners' Unbelievable Variety Show
Vacationing in the Branson area can be so much fun when planned correctly. No one wants to travel to a location and have absolutely everything out of order. Therefore, it may be in your best interest to take part in booking your trip with a specific vacation package. One of the popular vacation packages that you might take interest in is called the Best of Branson Vacation Package. This package offers 3 nights of stay in an amazing hotel of your choice. In addition, the vacation package offers an itinerary of fun-filled activities such as visiting Haygoods, Pierce Arrow Gold and Elvis Live! With Jerry Presley.

Starting at

$279

per adult*




Package Includes

3 Nights' Lodging in your choice of over 38 hotels.
Haygoods
Pierce Arrow Gold
Elvis Live! with Jerry Presley
Branson comes alive during the holiday season, and the Branson Christmas Shows Vacation Package makes it easy to see some of the best shows around. Enjoy a trip to the North Pole and back, while enjoying the festive numbers performed by the cast of Christmas Wonderland. Not only is Stampede Christmas Show filled with special effects, but the food is amazing. The third show, New Jersey Nights Christmas show, is sure to impress.

Starting at

$314

per adult*




Package Includes

3 Nights' Lodging in your choice of over 38 hotels.
Christmas Wonderland
Stampede Christmas Show
New Jersey Nights Christmas Show
The Branson Family Vacation includes four nights' stay, three different shows, and a cruise. The first show is the Amazing Acrobats Of Shanghai. The aerial ballet and stunts will leave you amazed. The next show is the Haywoods. The five brothers and one sister will dazzle with their performance that includes over 20 instruments. The third show is the Pierce Arrow Show. The Showboat Branson Belle Lunch Cruise includes a three-course lunch, and you will see some famous landmarks.

Starting at

$387

per adult*




Package Includes

4 Nights' Lodging in your choice of over 38 hotels.
Pierce Arrow Show
Haygoods
Amazing Acrobats Of Shanghai
Showboat Branson Belle
Vacation packages are excellent because it takes care of all the leg work for you. If you and your partner or spouse plan on visiting the Branson area then perhaps it may be beneficial for you all to join in on the Branson Romantic Getaway Package. This package in arranges 2 nights of stay in the hotel you can choose, a visit to the Titanic Museum, joining in on the fun at the Christmas at Dolly Parton's Stampede and also participation at the Branson Gift of Lights Tour. All of these fun-filled events are non-stop with this vacation package so be sure to not miss out.

Starting at

$210

per adult*




Package Includes

2 Nights' Lodging in your choice of over 38 hotels.
Titanic - World's Largest Museum Attraction
Christmas at Dolly Parton's Stampede
Branson Gift of Lights Tour
The Fun for Kids Vacation offers four nights of lodging, Escape Mini Golf and Jungle Arcade, Wild World V.I.P Animal Adventure, Fritz's Adventure, Hamners' Unbelievable Family Variety show, a one day pass to Silver Dollar City as well as admission to Dolly Parton's Stampede. This exciting vacation has something for everyone and will surely be a blast for the entire family. Considering four nights of lodging is included there's no way to go wrong with Branson's Fun For Kids Vacation.

Starting at

$503

per adult*




Package Includes

4 Nights' Lodging in your choice of over 38 hotels.
Silver Dollar City
Branson's Wild World VIP Animal Adventure, Escape Mini Golf & Jungle Arcade
Christmas at Dolly Parton's Stampede
Fritz's Adventure
Hamners' Unbelievable Variety Show