Branson, MO Helicopter Tours
Take a trip on a passenger helicopter tour as you and your party fly high above the city lights and numerous theaters. Bring your camera for unobstructed views of local theaters, sprawling landscapes, and the beautiful Table Rock Lake. This next vacation, bypass the street sights and book a helicopter to gain a bird's eye view.
Branson helicopter tours offer some amazing adventure. With Read More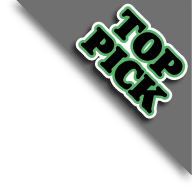 For an unforgettable afternoon or evening, one of the Lunch & Dinner Cruises is the perfect addition to your itinerary.
Available 121 days between May 17 & Nov 30
May 22
N/A
May 23
N/A
May 29
N/A
May 30
N/A
Jun 05
N/A
>
Chopper Charter Branson Helicopter Tours take passengers on a sightseeing tour in a helicopter flown by a licensed pilot, so that visitors can enjoy 7, 12, 17, 22 or 30-minute excursions over Table Rock Lake and Dam and Branson's stunning city views by air. With awesome tour options, you can see the sights on a flight around the Branson area, and each individual tour brings you something more awesome than the previous. With one of these awesome tours, you can ejoy the splendid views of the city and nearby Ozarks from the sky! People of all ages will enjoy this activity; so don't miss out. This bird's eye view is one you will not find anywhere else.
Available 230 days between Now & Dec 31
<
May 16
10:00 AM
11:00 AM
1:00 PM
3:00 PM
4:00 PM
May 17
10:00 AM
11:00 AM
1:00 PM
3:00 PM
4:00 PM
May 18
10:00 AM
11:00 AM
1:00 PM
3:00 PM
4:00 PM
May 19
10:00 AM
11:00 AM
1:00 PM
3:00 PM
4:00 PM
May 20
10:00 AM
11:00 AM
1:00 PM
3:00 PM
4:00 PM
May 21
10:00 AM
11:00 AM
1:00 PM
3:00 PM
4:00 PM
May 22
10:00 AM
11:00 AM
1:00 PM
3:00 PM
4:00 PM
May 23
10:00 AM
11:00 AM
1:00 PM
3:00 PM
4:00 PM
May 24
10:00 AM
11:00 AM
1:00 PM
3:00 PM
4:00 PM
May 25
10:00 AM
11:00 AM
1:00 PM
3:00 PM
4:00 PM
May 26
10:00 AM
11:00 AM
1:00 PM
3:00 PM
4:00 PM
May 27
10:00 AM
11:00 AM
1:00 PM
3:00 PM
4:00 PM
May 28
10:00 AM
11:00 AM
1:00 PM
3:00 PM
4:00 PM
May 29
10:00 AM
11:00 AM
1:00 PM
3:00 PM
4:00 PM
May 30
10:00 AM
11:00 AM
1:00 PM
3:00 PM
4:00 PM
May 31
10:00 AM
11:00 AM
1:00 PM
3:00 PM
4:00 PM
Jun 01
10:00 AM
11:00 AM
1:00 PM
3:00 PM
4:00 PM
Jun 02
10:00 AM
11:00 AM
1:00 PM
3:00 PM
4:00 PM
Jun 03
10:00 AM
11:00 AM
1:00 PM
3:00 PM
4:00 PM
Jun 04
10:00 AM
11:00 AM
1:00 PM
3:00 PM
4:00 PM
>