Daniel O'Donnell Live In Branson
Location: The Mansion Theatre, 189 Expressway Lane Branson, MO 65616
1-800-987-6298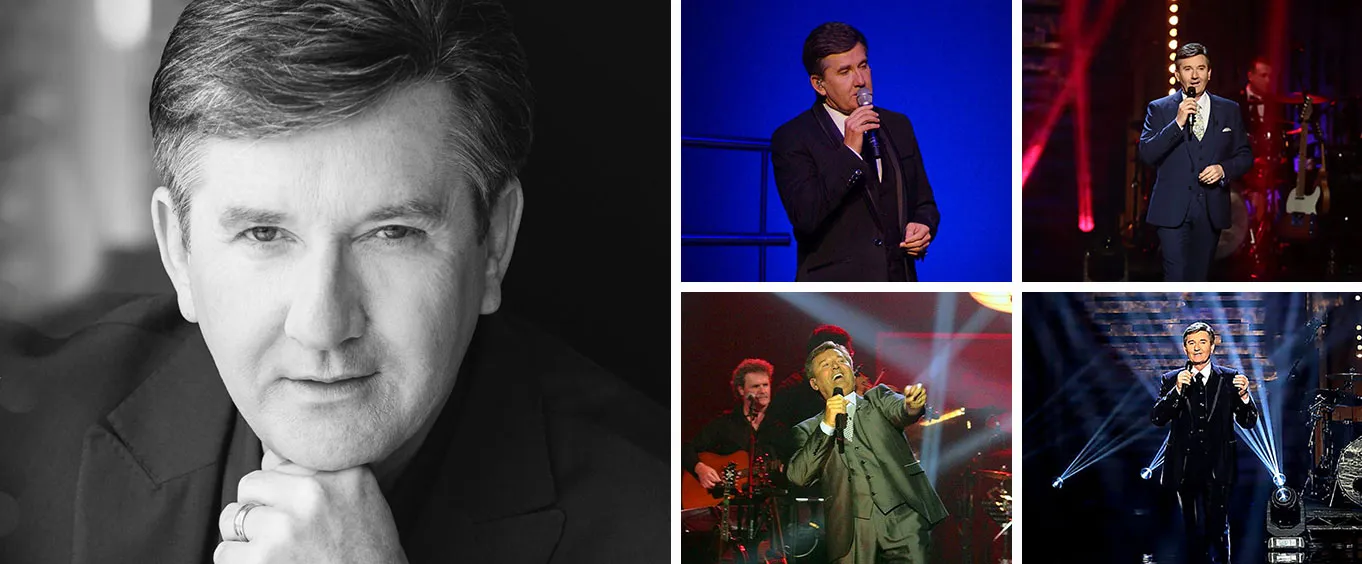 Daniel O'Donnell and his wonderful, authentic Irish tunes are coming to Branson for an amazing show. Head to the heart of the Ozarks to experience some of the wonderful stylings of this talented Irish singer right on the Branson stage. With tickets to see Daniel O 'Donnell Live, visitors will be able to enjoy brilliant music. Check out the Daniel O Donnell Schedule and book your amazing tickets today!
If you love music, make sure to catch the Daniel O Donnell show. You'll thrill to the sound of Celtic and country tunes from your favorite Irish singer. Daniel got his start in the industry in 1982. From there, he went on to cultivate a career of more than 40 Top Hit Albums and Singles. Today, Daniel is renown as one of the most famous traditional Irish performers. Each song he sings comes to life with breathtaking vocals, and it is easy to see why Daniel O Donnell singer is known as one of the best Irish performers. As well as his Irish favorites, guests can hear rock, gospel, pop, and country hits from this amazing artist.
About Daniel O'Donnell: See the Talents of Danny O Donnell Live in Branson!
This beloved singer lived his youth in Kincasslagh, Ireland and got his start singing in his local church choir. He began performing on stage with his older sister, Margaret, until he was allowed to sing. He began recording in 1983, beginning with 4 songs: 'Stand By Me', 'London Leaves' 'My Donegal Shore', and 'Married By the Bible'. After switching managers and a break, he performed at the Point in Dublin. It was from there that his career really rocketed in Britain and beyond. In 2015, he became the first artist to chart a new album on the UK chart for an astonishing 28 consecutive years with his album, The Hank Williams Songbook. Today, he is considered one of the most well-loved Irish singers.
Fans of Daniel will delight in this special live show, and those who haven't heard his beautiful voice yet will be delighted as they are graced with beautiful stylings of touching and inspirational music. You may even hear your own personal favorite Irish song! Come and experience the widest range of musical styles in the city with the Daniel O'Donnell Branson show! danny o'donnell
Enjoy other popular activities nearby today when you book your next Branson getaway and even combine it with a hotel stay to create the perfect adventure. Check out the Daniel O'Donnell Schedule and book your tickets today.
Reviews

Gloria Crosby
Martinez, GA
✓
Verified Traveler
"I recommend this show to anybody. "
We thoroughly enjoyed his show. He is such a great entertainer and the singing and acting by the backup groups were awesome. When you attend his shows you really get your money's worth, plus more. He and mary duff are two people you could listen to their singing for hours and hours. I would say this is one of the greatest shows in branson. If we lived near branson, we would probably attend the show three or four times. I recommend this show to anybody. It was great?
Tip: Go if you get a chance

Barb King
Omaha, NE
✓
Verified Traveler
"The highlight of our week in Branson."
This was more than we expected. The highlight of our week in branson. Everything was great and the length of his show surprised us beyond our expectations. We will try to see him again when he is in our area or we are traveling.

Terrence Ambord
Watertown, Wisconsin
✓
Verified Traveler
"Exceeded our expectations."
Exceeded our expectations. Well done performance.

Edward Campbell
Bronaugh, MO
✓
Verified Traveler
"...would see him again!"
Great show and venue - would see him again!
Frequently Asked Questions for Daniel O'Donnell Live In Branson:
Approximately how long is the show?

The show lasts approximately 2 hours.

In what theater is the show held?

Mansion Theater

What is the length of intermission?

Intermission is approximately 15 minutes.

What type of parking do you have?

Parking is free.

What is the dress code?

Dress code is casual.