The Statler Brothers Revisited
Location: God and Country Theatre, 1840 W 76 Country Blvd Branson, MO 65616 |
1-800-987-6298

It's hard to find a better live music show in Branson for country music fans than the Statler Brothers Revisited!

Details

The show lasts approximately 2 hours.

Appropriate for All Ages

Handicap Seating Options Available: Wheelchair Seating, Aisle Seating, Limited / No Stairs Seating

Both Cameras and Video Cameras are Permitted

Gift Shop On-site

View Schedule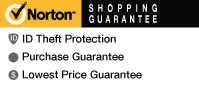 Description
This tribute show takes you back in time in country music, paying tribute to the legendary band the Statler Brothers. During the show, you will be entertained by a talented tribute band who bring the full Statler Brothers experience to life for you with their incredible talent of looking, sounding, and acting just like the legends themselves!
Sit back and enjoy brilliant musical performances of some of the Statler Brothers most famous hits from across their decades of music history. Relax in the theatre's comfortable seats at the theater and tap your toe along to the beat of popular tunes from yesterday like 'Flowers on the Wall,' 'That'll Be the Day,' 'Thank You World,' 'Susan When She Tried,' 'I'll Go to My Grave Loving You,' 'Silver Medals and Sweet Memories,' 'Some I Wrote,' 'Do You Know You Are My Sunshine,' and so many more.
The Statler Brothers Revisited show is the ideal music show for those who love country music, and it is perfect for families and couples alike. This is a popular show, so be sure to purchase your tickets to reserve your seats at the show today!
Still Have Questions?

Reviews
I have seen this show several times and each time i learned something new about the statler brothers quartet. It's obvious these fellows have done their homework and use their talent to share with audiences who perhaps have never seen the statlers perform. The show is relaxed, amusing and moves quickly from song to song. My favorites are atlanta blue susan when she tried and elizabeth. This group does a superb job on all the statler songs, with a great live, five-piece band. I highly recommend this show. Even the group's name keeps pace, the class of '57.
-- Lil' Alabama Girl - Fayette, AL

They did a great job!!!! Need to lose the comedy bit after intermission, and focus on a few more great statler bros. Songs. But all in all fantastic!!!!!!!
-- Janice Vissers - Plymouth, WI

Great sounds and performance.
-- Janice Piatt - Madison, KS


MOST POPULAR THINGS TO DO
IN BRANSON MISSOURI