Amazing Acrobats Of Shanghai
Location: Mickey Gilley Theatre, 3455 W 76 Country Blvd Branson, MO 65616
1-800-987-6298
Description
Amazing Acrobats Of Shanghai Photos (11)
Customer Photos (38)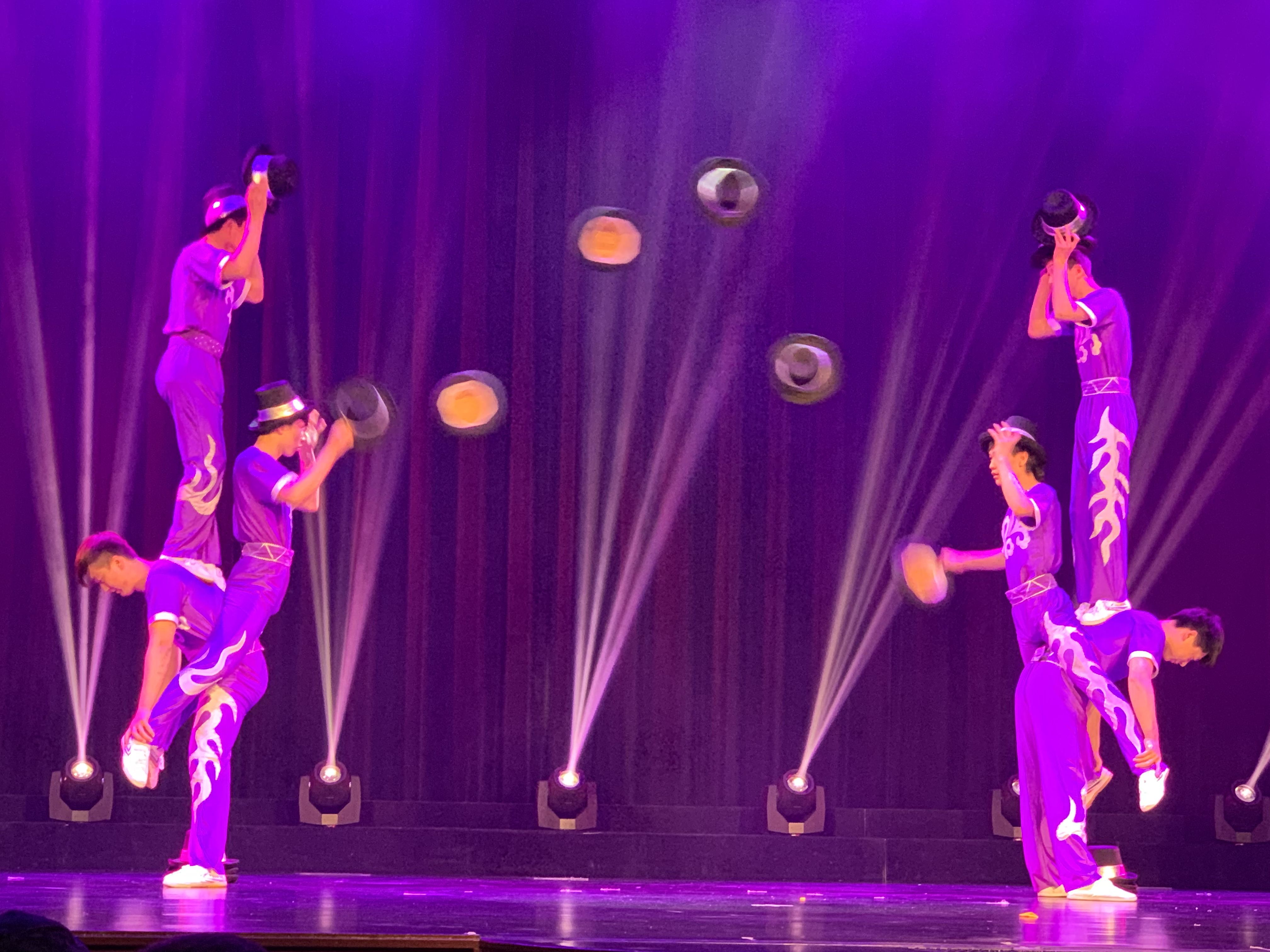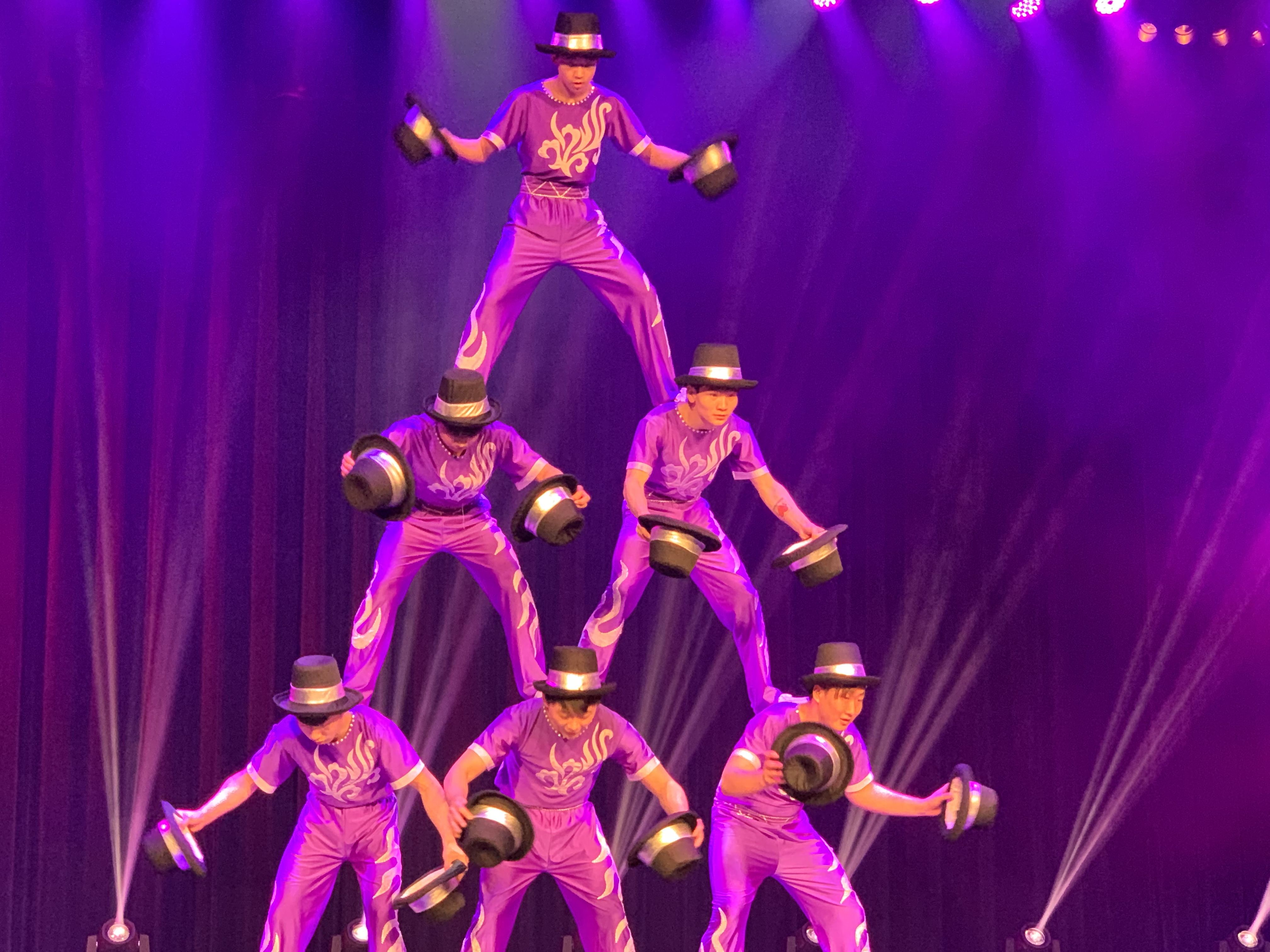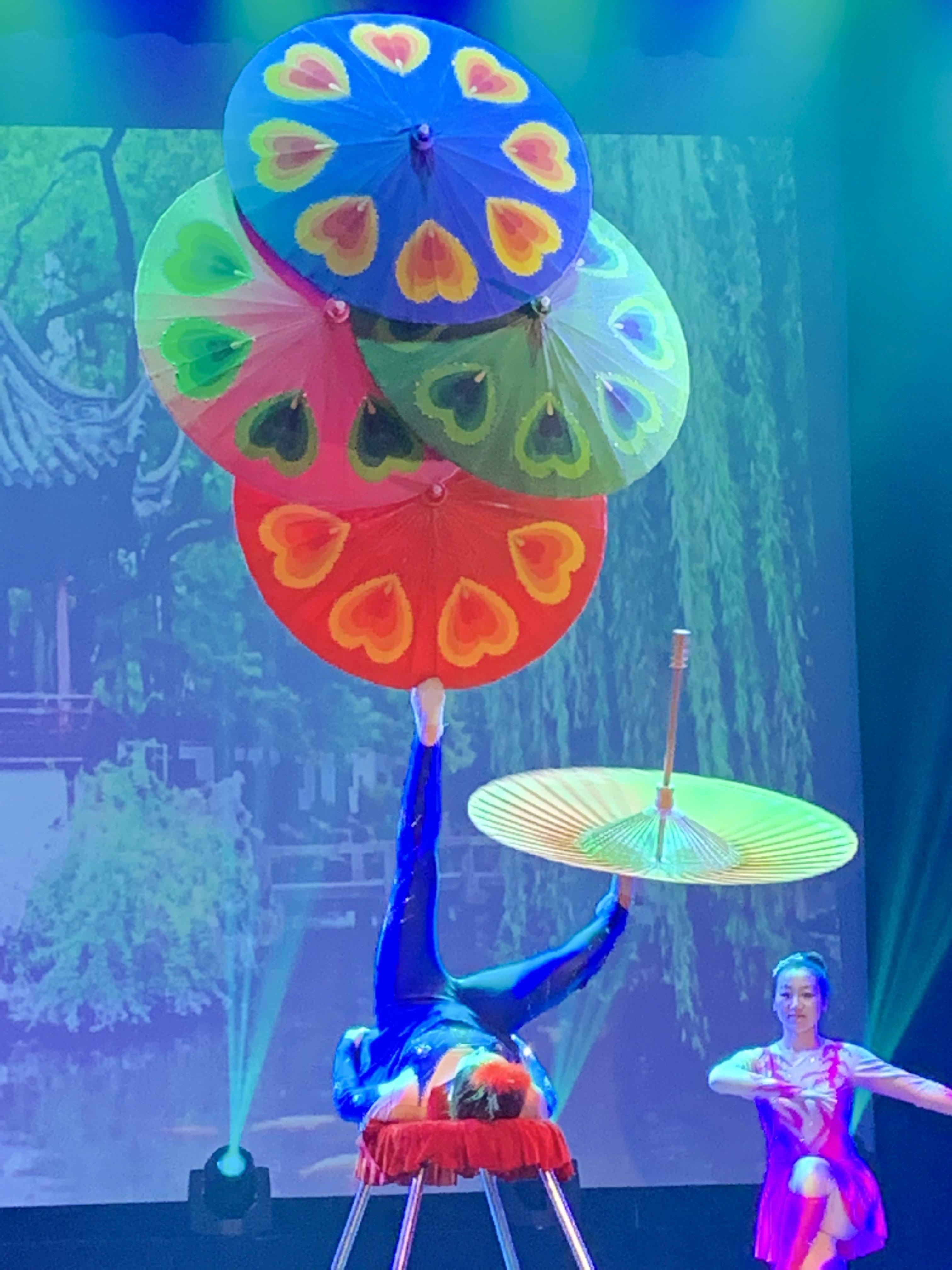 For an energetic, engaging, and some high-flying fun in Branson, MO, head to The Amazing Acrobats of Shanghai; this show is great for all ages and is bound to amaze with aerial acrobatics, colorful costumes, juggling, dance, and more. This troupe of talented acrobats bring feats of strength and fantastic flexibility with them to the stage, and audience members will be awestruck at some of the stunts they will see in action.
Some of the stunts include foot juggling, chair balancing, aerial acrobatics numbers, mask changing, yo-yo tricks, balancing, dramatic interpretations of traditional stories, and more. As they fly across the stage with high-flying flips through the air, audience members are sure to be in awe. This show is perfect for all ages and is sure to delight. Acrobats will even defy the laws of gravity as they narrowly dodge each other as they ride motorcycles upside down and around in a caged sphere for an edge of your seat heart-pounding experience. Combined with state-of-the-art lights and sound as well as beautifully crafted stage settings and costumes, this world-class show is an Ozarks favorite because it combines all of the colorful themes Branson is known for and surprises guests with amazing and astonishing acts that they won't soon forget. These acts are wild, crazy, and will have you in complete awe.
Each member of the Amazing Acrobats of Shanghai brings their own set of talents and finely crafted skill to the Branson stage with them. During each performance, night after night, guests will see all of the hard work and effort that these performers pour into making this show unforgettable. The acrobats are a variety of ages, so you will see some tinier performers up there on stage too, which can be awe-inspiring. Whether they are foot juggling, doing aerial acrobatics tricks, or yo-yoing, this troupe of acrobats truly puts their hearts and souls into every single moment of this extravagant display.
About Amazing Acrobats of Shanghai Holiday Shows
Celebrate the holidays in style with the Amazing Acrobats of Shanghai. The first half of the Christmas show is the regular show, followed by two Christmas-themed acts. Witness amazing unicycle performances, acrobatic acts, and a juggling act while singing Christmas music! This celebration is sure to be a fantastic time.
Forego the usual fireworks New Year's Eve celebration, and head to the Mickey Gilley Shanghai Theatre to witness the amazing performers of Acrobats of Shanghai put on an amazing show featuring music, dance, circus-style acts, in beautiful costumes. These elaborate costumes are just the beginning! Ring in the New Year in style! The Acrobats of Shanghai is Branson famous and one of the best tourist attractions in the area. This act impresses audiences throughout the year. So whether you visit during the regular season or during the holidays, you are sure to have an amazing time.
About the Amazing Acrobats of Shanghai Gift Shop
After the performance, head to the gift shop to pick up some unique souvenirs. The shop features talented in-shop artists, and they are capable of creating personalized gifts and art. Whether you want to pick out something for that special someone or treat yourself to a unique trinket, the gift shop has plenty of things to choose from. You won't find these finely crafted pieces anywhere else either, so do not miss out on the opportunity to snag something unique.
About the Mickey Gilley Grand Shanghai Theatre
The Mickey Gilley Grand Shanghai Theatre has held many of the celebrated Branson shows throughout the years. Known for the
Mickey Gilley & Johnny Lee Urban Cowboy Show
, this theater is also the home of the Amazing Acrobats of Shanghai. The Grand Shanghai Theatre can be found at 3455 West 76 Country Boulevard on Branson. Its convenient location is right on the Branson famous 76 Strip, allowing guests to easily access the theater and enjoy everything that the city has to offer.
Do not miss out on the opportunity to see this talented troupe of acrobats live in person at the Amazing Acrobats of Shanghai show. Enjoy amazing performance art blending together elements of kung fu and inventive aerial acrobatics against backdrops of live famous stories about a fearless journey and other traditional tales of historical significance. See why the Acrobats of Shanghai is one of Branson's most celebrated attractions the next time you are in the city. This is great for any getaway!

Frequently Asked Questions for Amazing Acrobats Of Shanghai :
Approximately how long is the Amazing Acrobats Of Shanghai ?

The show is approximately 2 hours long.

In what theater is the show held?

The show is held at the Grand Shanghai Theatre.

Is there a pre-show before the main show?

10 min pre-show begins 15 minutes before the show.

Do the performers of the Amazing Acrobats Of Shanghai sign autographs and meet the audience after the show?

Yes. After the show, the acrobats will come out to the lobby for autographs and photos.

What is the length of intermission at Amazing Acrobats Of Shanghai?

The intermission lasts approximately 15 minutes.

What type of parking do you have?

There is free parking.
Reviews
4.2 |
152 reviews
Brenda Wilke
MO
✓
Verified Traveler
"Truly an amazing act."
Truly an amazing act. The performers did things that seemed impossible to do. Every time you thought that they could not possibly accomplish what they were attempting, they took it one or two steps further! Really enjoyed this show a lot. I recommend it highly.
Kaye Ryan
OK
✓
Verified Traveler
"The show was amazing!"
The show was amazing! They are so talented! I enjoyed each act so much. This was the show we picked for our girls weekend and we all started how much we loved the show. I highly recommend this show!

Robert Heath
AR
✓
Verified Traveler
"Awesome show "
Awesome show
Sandra Parris
KS
✓
Verified Traveler
"good from beginning to end"
An amazing show that was good from beginning to end.


Book Now!