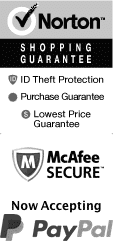 Things to Do in Branson in January 2024
There are so many amazing things to see and do in Branson in January of 2023. Explore shows, attractions, tours, and more for an unforgettable visit to the Ozarks.
Top Things To Do In Branson in January
Anthems Of Rock
Schedule

Jan 1, 2024
to
Jan 31, 2024
Branson Coaster
Schedule

January is a fantastic month to visit the Branson Coaster in Missouri. During this quieter off-peak period, you can enjoy a thrilling alpine coaster ride without the lengthy queues. The coaster's double-seater options make it an ideal winter adventure for couples or families. Luckily, Missouri's winter climate is normally mild, ensuring the coaster stays operational. Plus, the surrounding Ozark's frost-dusted landscapes provide a magical backdrop, enhancing the exhilaration of rushing down the track.
Jan 1, 2024
to
Jan 27, 2024
WhoDunnit Hoedown A Murder Mystery Dinner Show
Schedule

January is the perfect month to experience the excitement of a murder mystery dinner show in Branson, Missouri. The WhoDunnit Hoedown offers an interactive experience, allowing guests to become a part of the investigation. This interactive experience is ideal for those who enjoy a good mystery as the audience becomes the detectives, piecing together the clues to solve the crime. With delicious food and lively entertainment, this is a perfect activity to kick off the new year. Don't miss out on this unique and unforgettable experience.
Jan 2, 2024
to
Jan 31, 2024
Hollywood Wax Museum
Schedule
January is the ideal month to visit the Hollywood Wax Museum in Branson, Missouri. The colder temperatures and fewer crowds allow visitors to fully appreciate the stunningly realistic life-size wax figures of Hollywood legends like Marilyn Monroe, Johnny Depp, and James Dean. The museum also offers interactive exhibits and a chance to meet some of your favorite stars' wax replicas. Whether you're a film buff or simply looking for a unique experience, the Hollywood Wax Museum is not to be missed this January.
Jan 1, 2024
to
Jan 31, 2024
Beyond the Lens Branson
Schedule
January is the perfect time to visit National Enquirer Live in Branson, Missouri. Beat the crowds and experience the thrill of this interactive exhibit that brings the iconic tabloid to life. Explore the museum's exhibitions, take part in interactive displays, and step inside the world of celebrity news and conspiracy theories. Escape the winter chill and indulge your curiosity as you uncover the secret world of the National Enquirer. Don't miss out on the unique and exciting experience of National Enquirer Live in Branson this January!
Jan 1, 2024
to
Jan 6, 2024
Dolly Parton's Stampede Branson
Schedule
January vacations are a great way to see the Ozark Mountain Region. Head to Branson, MO to experience the best dinner show in the country at Dolly Parton's Stampede. At this show, visitors will be treated to rousing competitions as they cheer for their favorite side. Enjoy original music from Dolly Parton who created the show, and top it all off with a delicious homestyle dinner sure to satisfy!