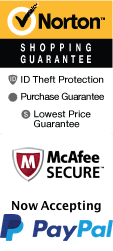 YOUR PEACE OF MIND IS OUR TOP PRIORITY
Should you need to cancel at any time, you have up to 48 hours from your vacation start date to do so for a 100% future travel credit.
Things to Do in Branson January 2021

Top January Things To Do In Branson
Jan 1, 2021
to
Jan 2, 2021
Dolly Parton's Stampede Dinner & Show Branson
Schedule
Who doesn't love to eat great food while at the same time watching a fabulous show? I know if I have the chance to take the family out for a good time. The first two great things I look for would be, getting my belly fed. Then maybe watching something entertaining or humorous to shake up a good feeling in my soul. Nothing would satisfy my family more than catching a great time at the Dolly Parton's Stampede Dinner & Show. You can see everything from horses to Live music plus have dinner throughout the show. You will love the pre-show opener and be dazzled by their entertaining horsemanship. It is filled with Live music and endless eye-candy for everyone in the family to enjoy. I would say the best time to buy a ticket would be in January. A new year spectacular show that is only for two days that runs twice, in the afternoon and one in the evening. You can choose from chicken or pork loin with delicious sides during the four-course meal.
Jan 1, 2021
to
Jan 2, 2021
Showboat Branson Belle Lunch & Dinner Cruises
Schedule
If your in the Branson, MO area during January, and looking for a unique excursion the Branson Belle is a great idea. The Branson Belle is a 112 foot tall, 278 feet in length paddleboat, designed based off the paddleboats of the 1800s Missippi river. Situated on Table Rock Lake this is a great relaxing escape from the typical day. Choose between a Lunch or Dinner cruise where you are offered a great selection of delicious food and beverages. Included with the relaxing scenic views and excellent cuisine, the Branson Belle also has a fantastic variety show held in its dining theater. The show is everything from magic to comedy all backed by the very talented seasoned house band. Playing hits from the '60s to modern country. Along with the band churning out the hits is the outstanding Showboat Dancers. Performing numbers from hit soundtracks like Titanic, Risky Business, and Ghost Busters. So if your and your family are looking for a different exciting experience this is for you.
Jan 1, 2021
to
Jan 2, 2021
Hamners' Unbelievable Family Variety Shows
Schedule

It's a special treat to be vacationing in January. You should treat your family to another special treat by taking them to Hamners' Unbelievable Family Variety Shows. Dave and Denise Hamner, co-owners and co-producers of Hamners', have entertained in places like Las Vegas, Disneyland, and Hollywood's Magic Castle. They have now set up shop here in Branson, MO. In the theater, you will witness unbelievable illusions, mythical magic, nail-biting aerial acrobatics, legendary music, side-splitting comedy, and more. Here you'll find groups like the Magnificent Seven, Conway Remembered, Mike Walker Lasting Impressions, and Thank You For the Music A Modern Tribute to ABBA. Our show is perfect for the whole family. When the weather cools down in January, and you still want to spend time with your family, bring them down for a show. You'll be sure not to regret it and always remember it. It's a must-do for anyone visiting the Branson area.
Jan 1, 2021
to
Jan 2, 2021
Legends in Concert
Schedule
The Legends in Concert is located at the Dick Clark's American Bandstand Theater in Branson, Missouri. This is truly a great show and you will want to get your box office tickets today, they go quickly do to the shows popularity. The talented cast members offer a family friendly tribute and is fun for all ages to experience. The voice impersonators brings legendary musicians alive. You will be dancing in your seats in know time listening to the Blues Brothers, Marilyn Monroe, Elvis and many other favorites! State-of-the-art equipment is used, offers an array of beautiful costumes and brings the best music in the house. If you are looking to dine at the show there is a restaurant that offers many different type of foods. You can stop in and do some shopping at the fully stocked gift shop. The parking is free for all and there is a 15-20 minute intermission.
Jan 1, 2021
to
Jan 2, 2021
Pierce Arrow Shows
Schedule
Taking a trip to the Ozarks can be quite the experience. January is a great time to do this since the prices are so low to travel. The Pierce Arrow show is one great way to see a hilarious and enthralling show with the whole family. The Pierce Arrow Show has sold millions of tickets over the years. The two hour show is appropriate for all ages and there's even a gift shop. It features both gospel music and hilarious comedy to boot. The show also features professional lighting, moving stages, and numerous visuals to keep the whole family entertained. Members of the group have performed in front of such celebrities as Jay Leno, George W. Bush, and Sarah Palin. Don't break the bank this January after all of the holiday spending. The Pierce Arrow Show is very affordable and should definitely be on the list of things to do in the Ozarks.
Jan 1, 2021
to
Jan 2, 2021
Shepherd of the Hills Shows
Schedule
Have you ever been into Shepherd of the hill show? Well, if you have never been there, then you are missing a lot. If you want to refresh your mind this January, the Shepherd of the hill show is the best place to be. It offers a lot of mind-blowing events throughout the month. Regardless of who you are, be it a child or an adult, there is something for everyone. You and your family will be driven to the outdoor theater in a jeep drawn tram as you watch the trees swing side by side and the breathtaking view of nature. Before the shows begin, you are allowed to interact with the cast as you take photos together as well as getting their autographs. Children will play with gunny sack races as well as show animals. Regardless of your age, you will be welcomed to join the cast in hoedown dance. You can purchase something for your family members or for your friends in a gift shop that is available here. If you have been wondering how you will spend your January wonder no more as the Shepherd of the hill got you covered.
View all events occurring during your stay