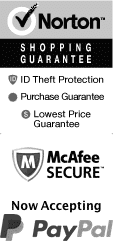 Things To Do In Branson, MO In January
Things To Do In Branson, MO In January, including WhoDunnit Hoedown A Murder Mystery Dinner Show, Pierce Arrow Show, Haygoods.
Top Things To Do In Branson in January
Jan 1, 2024
to
Jan 6, 2024
WhoDunnit Hoedown A Murder Mystery Dinner Show
Schedule

Finding entertainment in January can be difficult due to the average weather conditions. There is a lot of opportunities after looking for shows. Living in the Midwest has rough winter weather which makes leaving the house even harder to do. Branson Missouri is home to some of the best entertainment all while holding the true country spirit alive. Attending a murder mystery dinner in Branson can be a good activity to attend in January. Keep warm with an indoor activity and enjoy a fun adventure trying to figure out who committed the crime. Choose to sit close and mingle with the performers and audience to interact in the show, or sit towards the back and just enjoy the show. There are seating options for everyone who wants to see the show. Bring the whole family or enjoy a date with a significant other for a full evening of redneck fun. Laugh with the actors and get a full belly.
Hamners' Unbelievable Family Variety Shows
Schedule

It's a special treat to be vacationing in January. You should treat your family to another special treat by taking them to Hamners' Unbelievable Family Variety Shows. Dave and Denise Hamner, co-owners and co-producers of Hamners', have entertained in places like Las Vegas, Disneyland, and Hollywood's Magic Castle. They have now set up shop here in Branson, MO. In the theater, you will witness unbelievable illusions, mythical magic, nail-biting aerial acrobatics, legendary music, side-splitting comedy, and more. Here you'll find groups like the Magnificent Seven, Conway Remembered, Mike Walker Lasting Impressions, and Thank You For the Music A Modern Tribute to ABBA. Our show is perfect for the whole family. When the weather cools down in January, and you still want to spend time with your family, bring them down for a show. You'll be sure not to regret it and always remember it. It's a must-do for anyone visiting the Branson area.
Amazing Acrobats Of Shanghai featuring Shanghai Circus
Schedule
A great way to enjoy Branson in the winter is to take advantage of the many shows offered within the elegant (and heated) walls of the city's famous live theatres. One of hottest shows to see in Branson during the cold month of January is the Amazing Acrobats of Shanghai featuring the Shanghai Circus. This spectacular show is guaranteed to warm hearts of all ages with its mixture of death-defying acrobatics, comedy, colorful Chinese dances and more. The show features aerial routines, chair balancing, traditional storytelling, a dramatic drum performance, and a caged motorcycle stunt finale that has made the Amazing Acrobats of Shanghai famous around the world. Performers of all ages, most of whom are from China, make up the cast of this show dedicated to honoring Chinese culture. The elaborate costumes and state of the art production quality of the performance make it a must-see experience. Have a memorable "visit" to Shanghai when you visit Branson in January!
Jan 1, 2024
to
Jan 30, 2024
National Tiger Sanctuary in Branson, MO
Schedule
January is the month to visit the National Tiger Sanctuary in Branson, MO. We offer year-round fun and games for all ages, interactive tours with our animals, a one-of-a-kind animal encounter, and a safari experience! The National Tiger Sanctuary is located south of Branson, Missouri, on Highway 165 near Table Rock Dam. For over 20 years, we have been supplying Hollywood movies with tigers for their big scenes. We have the most extensive collection of tigers in captivity, but only one of their former directors would allow us to have them at our facility. Exclusive to our 130-acre breeding compound is 25 tigers. Many people think they are just a collection of cats when they come here, but they are anything but "just cats." Our committed staff and volunteers have closely observed and monitored them for over twenty years. The National Tiger Sanctuary is a natural working sanctuary for rescued big cats and provides education programs for schools and other organizations about these animals. We work closely with the USDA Wildlife Services, and our public relations office helps publicize these programs in newspapers locally, nationally, and internationally. We also run special events throughout the year.
Jan 1, 2024
to
Jan 31, 2024
Veterans Memorial Museum
Schedule
Visitors can walk down to the Branson Missouri Veterans Memorial Museum and enjoy the history of the place itself. This was built to honor all the men and women that have fought in war. There are many interesting exhibits which are made for kids and adults. The museum is located just one mile from downtown Branson. The World's largest bronze war memorial sculpture stands there and is one of the best pieces to view from the Museum. This entire museum has a very interesting history and it also includes the story of how it was built. The whole place was built during the Civil War and it took several years to complete. It was also very costly, so it wasn't easy for many families to afford this place. When it was completed it stood there for almost sixty years and it was a favorite spot for tourists to go. In fact the place became very popular and now many people visit Branson Missouri on a regular basis. Take a tour through this museum and see the history and the amazing artifacts that are located here. It has a great view of the whole area and there are many other things to see and do too. All in all the Branson Missouri Museum is an attraction for anyone who wants to learn about history and the different ways that people were able to honor their loved ones and the ones that were lost in the war. It has become a great attraction for those who visit Branson Missouri on a regular basis and if you are planning to come, you may want to come here. You will have an enjoyable time and you will be glad that you were able to come here and experience this beautiful museum.
Jan 1, 2024
to
Jan 31, 2024
Dinosaur Museum Branson
Schedule
If you live near Branson, Missouri, or if you're in the mood for a scenic trip to an area nearby this little town, then the Dinosaur Museum Branson is precisely the place you ought to go. Visitors will surely experience a day of interactive activities and educational fun with more than 20 full-size dinosaur replicas on display. The Dinosaur Museum Branson is a fun attraction in Branson that many visitors are sure to enjoy.  Its construction structure was built out of steel with walls made out of reinforced concrete. In addition, the entire museum was constructed using a prefabricated system, meaning all the materials were prefabricated and hauled in on trucks from different locations. Though they aren't real dinosaurs and are often made out of fiberglass, it's still an experience that has been exhilarating for all ages since it opened. With different shows daily, this museum is an excellent spot for educational purposes and a place to learn about the history of scientific discovery and evolution. There's also an outdoor amphitheater with a bit of food for thought. For more information about the Dinosaur Museum Branson, check out their website.