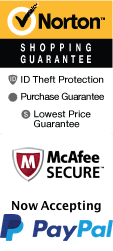 YOUR PEACE OF MIND IS OUR TOP PRIORITY
Should you need to cancel at any time, you have up to 48 hours from your vacation start date to do so for a 100% future travel credit.
Things to Do in Branson January 2021

Top January Things To Do In Branson
Jan 1, 2021
to
Jan 2, 2021
Dolly Parton's Stampede Dinner & Show Branson
Schedule
Who doesn't love to eat great food while at the same time watching a fabulous show? I know if I have the chance to take the family out for a good time. The first two great things I look for would be, getting my belly fed. Then maybe watching something entertaining or humorous to shake up a good feeling in my soul. Nothing would satisfy my family more than catching a great time at the Dolly Parton's Stampede Dinner & Show. You can see everything from horses to Live music plus have dinner throughout the show. You will love the pre-show opener and be dazzled by their entertaining horsemanship. It is filled with Live music and endless eye-candy for everyone in the family to enjoy. I would say the best time to buy a ticket would be in January. A new year spectacular show that is only for two days that runs twice, in the afternoon and one in the evening. You can choose from chicken or pork loin with delicious sides during the four-course meal.
Hughes Music Show
Schedule

Nighttime Entertainment Nighttime entertainment options can be limited depending on where you go, but this is not the case when you want to go to a Hughes brothers concert. This is a concert featuring exceptional music that is entertaining and exciting. This is a band that has been performing together for more than 28 years, so you know that they are in tune with what the other one wants, and will create a beautiful melody for you to enjoy. When you go to such a show, you will truly experience what nighttime entertainment is supposed to be about. Hughes Brothers Music One thing that you can depend on the Hughes Brothers for is excellent music. This type of music has always been for people who go out with their families. The Music Provides those special moments where you can go out and enjoy yourself by listening to someone entertain you, and have a great moment relaxing with the whole family. The Hughes brothers provide unique and insightful music that will have you on your toes for the entire night.
Jan 1, 2021
to
Jan 2, 2021
Legends in Concert
Schedule
The Legends in Concert is located at the Dick Clark's American Bandstand Theater in Branson, Missouri. This is truly a great show and you will want to get your box office tickets today, they go quickly do to the shows popularity. The talented cast members offer a family friendly tribute and is fun for all ages to experience. The voice impersonators brings legendary musicians alive. You will be dancing in your seats in know time listening to the Blues Brothers, Marilyn Monroe, Elvis and many other favorites! State-of-the-art equipment is used, offers an array of beautiful costumes and brings the best music in the house. If you are looking to dine at the show there is a restaurant that offers many different type of foods. You can stop in and do some shopping at the fully stocked gift shop. The parking is free for all and there is a 15-20 minute intermission.
Jan 1, 2021
to
Jan 31, 2021
Hollywood Wax Museum
Schedule
Do something a little out of the ordinary this January and visit the Hollywood Wax Museum. Here you will be able to "meet" famous movie stars, musicians, and sports stars. Though you will not be able to ask for their autographs, you will be able to take as many selfies as you like. These figures are so lifelike that you may even be able to fool your friends. Wax figures are not all that will be found at the museum. Other fun attractions include a Hollywood themed miniature golf course. You will have to deal with the paparazzi while trying to get a picture with famous stars when putting around the course. You will also enjoy getting lost in a mirror maze and playing a 5-dimensional game. This is certainly not one of those boring museums and is a fun way to spend a bland January day. The museum is appropriate for all ages.
Jan 1, 2021
to
Jan 2, 2021
Pierce Arrow Shows
Schedule
Taking a trip to the Ozarks can be quite the experience. January is a great time to do this since the prices are so low to travel. The Pierce Arrow show is one great way to see a hilarious and enthralling show with the whole family. The Pierce Arrow Show has sold millions of tickets over the years. The two hour show is appropriate for all ages and there's even a gift shop. It features both gospel music and hilarious comedy to boot. The show also features professional lighting, moving stages, and numerous visuals to keep the whole family entertained. Members of the group have performed in front of such celebrities as Jay Leno, George W. Bush, and Sarah Palin. Don't break the bank this January after all of the holiday spending. The Pierce Arrow Show is very affordable and should definitely be on the list of things to do in the Ozarks.
Jan 1, 2021
to
Jan 31, 2021
Branson Titanic - World's Largest Museum Attraction
Schedule

When looking for something to do in the cold of January, a visit to the Titanic Branson-World's Largest Museum Attraction should be first on the list. This amazing museum is a half-scale model of the real Titanic. Guests can see more than 400 artifacts and visit numerous displays on this interactive visit into history, including 20 different rooms. Some of the exhibits include a third class replica, a first class replica, a memorial wall, a children's stories gallery, the world's first tribute gallery, and the survivors wall of stories. Visitors can walk the grand staircase that was recreated from the original blueprints, and steer the ship on the Captain's bridge; plus learn how to send an SOS. There is also an interactive child area. This attraction is great for all ages, and it is handicap accessible. Most visitors to the museum spend approximately 2 hours learning about this emotional moment in history.
View all events occurring during your stay