Baldknobbers
Location: Branson Famous Theatre , 645 State Highway 165 Branson, MO 65616
1-800-987-6298
Experience the classic entertainment of Branson's famous Baldknobbers at the Baldknobbers Branson MOvariety show. With this musical production, visitors will be able to enjoy hilarious comedy and witness one of the most famous Branson family productions. This Branson family entertainment phenomenon is definitely worth seeing!
The Baldnobbers Branson MO began the tradition of Branson entertainment back in 1959 as the first variety show production in the area and has set the standard for all that Branson has to offer. Through its variety production filled with music comedy, classic country hits, and all-out family fun, the Bald knobbers Branson MO entertainers have impressed from generation to generation!

At the Jamboree, you'll find a perfect blend of both classic and contemporary country music, a touch of gospel music, and interludes of comedy for a fun event that perfectly represents the Ozarks and is sure to entertain everyone! Make the performance a tradition in your family, too!
You'll hear fiddles, banjos, and guitars playing as the talented family singers perform everything from traditional country classics to contemporary country hits. As well as showcasing musicians, of course, it also features the hilarious talent of some awesome comedians. The funny-bones ('Droopy Drawers, Jr.,' 'Stub Meadows,' and 'Hargus Marcel') will have you rolling with laughter as they perform their crazy antics during the hilarious comedy performance.
About the Baldknobbers Family
The history of these performers begins with the efforts of four Mabe brothers, Jim, Lyle, Bill, and Bob Mabe who wanted to create an entertaining experience with amazing country music and fun for the whole family. The Jamboree is known as the first Branson show, and it truly kicked off the theatrical history in Branson, MO. It has always been dedicated to providing amazing music to the Branson area, no matter which generation of the Mabe family is performing.
Did You Know? The Baldknobbers is known for being the very first and longest playing Branson show, having began productions in 1959.
The Baldknobbers is certainly a Mabe family tradition with the 2nd and 3rd generations continuing to use their crowd-pleasing talent to bring country classics to visitors. You will find the amazing Brandon Mabe alongside his co-frontman Denton, Heather McCombs, and an entire troupe of other Mabe family members entertaining.
With performances beginning in 1959, it goes down in history as one of Branson's most favorite shows and is sure to keep entertaining guests to the city for years and years to come.
About the Mabe Family - Baldknobbers Branson
Brandon Mabe is the current frontman and general manager. This 3rd-generation Baldknobber performer is extremely talented and has taken over most of the ins and outs. A few of the other performers include Heather McCombs, Breanna Mabe, Denton Mabe, Katie Mabe, Patty Mabe, Brent Mabe, Tim Mabe, and more. This family was also featured on the Branson Famous reality tv premiere where audiences were able to get a unique insight into what goes on behind the scenes. This helped shed light on the Ozark entertainment industry and helped to put the family back in the spotlight for audiences all over the country. Their family legacy helped to completely reshape the Branson stage!
About the new Branson Famous Theatre
The Branson Famous Theatre is the beautiful and immaculate permanent home to the Baldknobbers Jamboree. Previously known as the New Shanghai Theatre, this performance venue shows a variety of different entertainment events throughout the year. This comfortable theater utilizes state-of-the-art sound systems, lights, and special effects to help create fun and energetic performances.
The theater can accommodate 925 guests and features both a gift shop and concession area. Here, some of the best country hits, magic, comedy, and more can be found! Do not miss out on seeing the talented musicians that call this theater home. After you've laughed, cried, and laughed some more during this famous performance, stop by the gift shop and find items from any of the performers for you to take home.
Head to this famous theatre to enjoy your favorite country music, comedy, and more live the Ozark Mountain Region. Branson Missouri is brimming with even more awesome attractions, so browse all of the amazing shows and more and book a hotel or inn stay to complete your Branson vacation.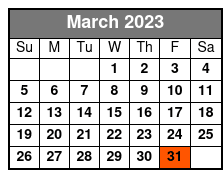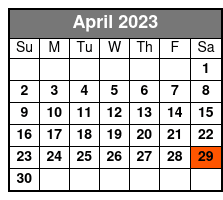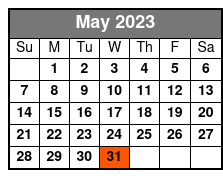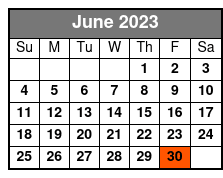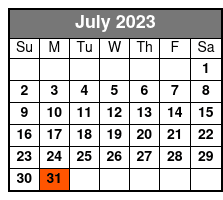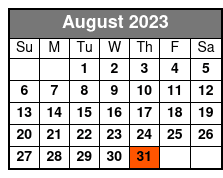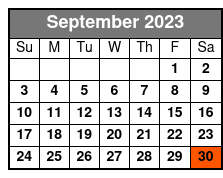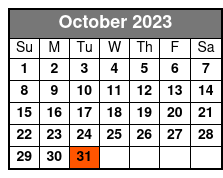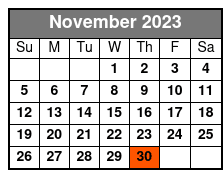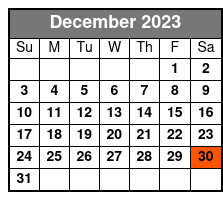 Options:
Baldknobbers Jamboree Show
Available 3/3/2023 until 10/31/2023 View Detailed Schedule
Enjoy admission to the Baldknobbers Jamboree Show, one of the original shows that started the live entertainment explosion of Branson! This show is truly a celebration of 50 years of family performance.
Reviews

CORY DUKES
TX
✓
Verified Traveler
Loved this show!!! Of all the things we did while in branson, we each chose this as the best part of the trip. Our crew ranged from 9 yrs old to mid 60's and we all loved it! Will definitely be going back to branson just to see the baldknobbers perform again.

Lynda Crawford
MO
✓
Verified Traveler
They're fantastic! The songs, the harmony, the duets, the costumes, the rhetoric....And the 2 comedians during the show in addition to the comedy opener - all extremely great!! Having a halfway intermission was a really good idea, providing not only a chance to stretch your legs & go to the bathroom but meet & talk with members of the cast, view the professional photos taken (and autographed by cast members) as well. Honoring the different branches of our country's military was a very special touch...Especially for me because my son made a career in the army & recently settled in mo teaching jrotc at the ozark jr high school...Thank you! Had a great time!!!??????
Tip: I had an out of state visitor (a musician!) where i live here in springfield & was able to see only one show in branson during his visit...He & i both are extremely happy we chose the baldknobbers!! They were recommended by my son who has resided here in mo for a couple years but was stationed at ft leonard wood for 4 years when he was active military. If we had (or have) the opportunity, we would come back to see the baldknobbers again!! Really thoroughly enjoyed the show!!!

Ernest Watts
Coila, Mississippi
✓
Verified Traveler
"I felt very proud to see the shows and meet so many great people."
I didn't realize there was still a place in the usa that still cared so much about the flag and the veterans as branson. I myself is a vietnam veteran. I felt very proud to see the shows and meet so many great people. The members of all the shows i went to were great and full of energy. God bless all of them and god bless america. Thank you all for sharing your talent with me.

Alfred Tomaselli
VT
✓
Verified Traveler
"Would definitely return to see this show again."
Would definitely return to see this show again. Everything from quality of music and dances, to their display of respect for god and our country, especially our armed service men and woman was great. Also appreciated their clean humor.
Frequently Asked Questions for Baldknobbers:
Approximately how long is it?

It lasts approximately two hours.

In what theater is it held?

It is held at the Branson Famous Theatre.

What is the length of intermission?

The intermission lasts approximately 15 minutes.

What type of parking do you have?

Parking is free.

What is the dress code?

Dress code is casual.
Book Now!