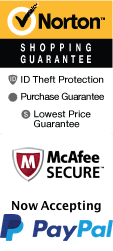 YOUR PEACE OF MIND IS OUR TOP PRIORITY
Should you need to cancel at any time, you have up to 48 hours from your vacation start date to do so for a 100% future travel credit.
Things to Do in July 2020

Top July Things To Do In Branson
Jul 1, 2020
to
Jul 31, 2020
Noah The Musical at Sight & Sound Theatres Branson
Schedule
July is a time of heat and sun for most of North America. It is the perfect time to get out of the sun and into the grand theater at the Noah Musical. This is a great musical that puts a funny twist on the classic story from the bible about Noah. Get on the boat and ride along as Noah goes from non believer to an answer to save the human race. The telling of the story is completely accurate with the account the bible gives and is informative as well as entertaining. The sight and sound theater is absolutely amazing. The way the sound and music travels makes sure that you will get the best experience no matter what seat your in. The stage has many pieces and rotates. This venue has been around since the 1970s so they know what they are doing. It is the perfect place to take the heat off your face and enjoy an afternoon learning about the bible and the story of Noah.
Jul 2, 2020
to
Jul 30, 2020
The Haygoods
Schedule

The Haygoods is a performance that guests can enjoy if they like singing and dancing. During the month of July, guests can escape the high temperatures by sitting in the venue where the show is performed. When the Haygood family takes the stage, guests will see the love that they have for each other as well as the numerous skills that they have ranging from singing to dancing and even performing a few magic acts. Many of the songs are lively and upbeat, making it easy for the audience to sing along or even dance in the aisles. Several instruments are used during the performances including guitars and a keyboard. There are also numerous lighting and sound effects that guests can see while they are sitting in the audience, some effects that feature flames. Aside from music and magic, guests are often entertained by comedy routines performed by the family.
Jul 1, 2020
to
Jul 31, 2020
Showboat Branson Belle Lunch & Dinner Cruises
Schedule
Branson, Missouri is a pretty popular vacation destination for people in the midwest. There is a lot to do and it makes a great weekend or day trip. One thing you should check out regardless of how long you are staying would be the Showboat Branson Belle Lunch and Dinner Cruises. July is the perfect time to go on one of the cruises because of the weather. This cruise will last about two and a half hours and the dinner comes with a show as well. It is a great way to see the amazing views that Branson has to offer while you are cruising around the beautiful Table Rock Lock. You can go on a regular lunch or dinner cruise. However, there a few specialty cruises that you can go on as well. The Princess and Pirate Cruise, as well as the Fourth of July celebration, are two of the most popular specialty cruises that they offer.
Jul 1, 2020
to
Jul 31, 2020
Reza Edge of Illusion Magic Show
Schedule

Apparently Reza Borchardt dream come true, he dreamed many years ago about magic and big audiences and now he's making his dream come true. Amaze yourself with Reza Borchardt Illusion Magic Show during the month of July in Branson, Missouri. At the age of 7 he started performing magic tricks at his school after asking his parents a magic trick kit and over the years he has become one of the best magicians in town, he is originally from Brookings , South Dakota but he wanted to achieve his dream and move to Branson Missouri. Reza Edge Illusion Magic Show lasts two hours, cameras and video cameras are not permitted during the show, and there's no food during the show so it is advice to have dinner at a nearby restaurant. Come and join us to this amazing fresh new show in Branson, Missouri during the month of July and prepare to be amazed by Reza Borchardt illusion magic show.
Jul 1, 2020
to
Jul 31, 2020
Dolly Parton's Stampede Dinner & Show Branson
Schedule
Prepare to cool off during the hot July heat at the Dolly Parton's Stampede Dinner and Show in Branson, Missouri. There is never a better time to flee from the heat and retreat for dinner, drinks, and a spectacular show. The audience will have the opportunity to witness a fun competition between the two 'Civil War' sides, observe 32 beautiful horses, countless skilled riders, and eat delicious food from the four-course menu. Guests will meet the fierce riders, be divided into sides, cheer, and observe mind-blowing challenges. Plus, the audience will also be able to witness a buffalo stampede, along with other animals. There is sure to be entertainment from the moment the audience arrives until the final guest leaves the huge stadium. For over 25 years, guests have been invited to sit back and relax while enjoying the unique Dolly Parton Stampede. Every individual is guaranteed to indulge in a one-of-a-kind dinner, as well as, witness a unique show all while creating memories to last a lifetime.
Jul 1, 2020
to
Jul 31, 2020
New Jersey Nights a Frankie Valli & the Four Seasons Celebration
Schedule

New Jersey Nights: Frankie Valli and the Four Seasons Homage Show in Branson, MO is where patrons can celebrate a true American treasure of American popular music. With this show patrons get to enjoy several talented performers make the songs of their favorite Jersey Boys: Frankie Valli and the Four Seasons come to life in front of their eyes. Patrons will get to enjoy a journey through time as they showcase their best songs of the 60's, 70's as well as 80's, songs that made them one of the biggest selling musical acts of all time. This is an energetic, fun and spectacular show that provides the audience with the opportunity to have their most loved and greatest hits finished with amazing harmonies, dancing, a live band as well as authentic costumes. During the show patrons are sure to enjoy stunning choreography with singers, dancers and showmanship sure to knock their socks off.
View all events occurring during your stay