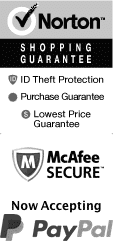 Things to Do in Branson in July 2024
Take summer trip to Branson to discover all of the amazing adventures that the Ozarks has to offer. From the rides of Silver Dollar City to the delicious dinner at Dolly Parton's Stampede, guests are certain to have an amazing time. Browse all of the activities and attractions available in July.
Top Things To Do In Branson in July
Jul 1, 2024
to
Jul 31, 2024
Anthems Of Rock
Schedule

Visiting Branson in July is a spectacular choice to catch the astounding Anthems of Rock show. It is an unforgettable live musical experience, capturing the essence of rock classics. Talented vocalists and musicians recreate the sound and energy of timeless hits from iconic rock bands. As the summer temperatures soar, so does the excitement inside the theater, making July the perfect time to enjoy this electrifying rock-n-roll celebration in Branson.
Jul 1, 2024
to
Jul 31, 2024
Branson Coaster
Schedule

July is the perfect month to visit the Branson Coaster in Branson, Missouri. The summer heat transforms the exhilarating ride into a warm breeze adventure, circling and dipping through scenic Ozark hills. Operating hours extend, maximizing the vivid sunlight for breathtaking daytime rides, while night-time rides offer a starlit spectacle. The area also offers summer festivals, making the coaster ride a hot ticket within a bustle of festive activities, enhancing the overall travel experience.
WhoDunnit Hoedown A Murder Mystery Dinner Show
Schedule

WhoDunnit Hoedown is a must-see murder mystery dinner show in Branson. In July, there is no better place to be! The show delivers exceptional entertainment in a unique western setting. Not only will you chuckle at the witty dialogues, but you'll also delight in a scrumptious country-style meal. During July, Branson is warm and sunny, providing the perfect ambiance for an evening outing. The experience is guaranteed to leave you with memories that will last a lifetime.
Jul 1, 2024
to
Jul 31, 2024
Hollywood Wax Museum
Schedule
Visiting the Hollywood Wax Museum in Branson in July is an ideal plan. The pleasant summer weather gives an amazing opportunity to explore the museum leisurely. The music festivals and Independence Day celebrations in Branson during July add extra charm to the trip. Also, the vibrant summer crowd brings alive the atmosphere. Meet your favorite Hollywood stars in wax, and soak in the city's annual July festivities for a memorable getaway.
Jul 1, 2024
to
Jul 31, 2024
Pierce Arrow Shows
Schedule

In July, Branson, Missouri is in full swing and the Pierce Arrow Show must not be missed. This dynamic and vibrant performance offers a perfect blend of country, gospel, and comedy, ideal for both music and humor enthusiasts. The performers' powerful voices, high-energy acts, and hilarious comedy sketches will surely keep you entertained throughout. Coupled with impressive lighting and sound effects, it's an unforgettable nighttime spectacle. Heat up your summer with the heartwarming, rib-tickling Pierce Arrow Show!
Jul 1, 2024
to
Jul 31, 2024
Showboat Branson Belle Lunch & Dinner Cruises
Schedule
In July, the Showboat Branson Belle really shines. This iconic Missouri dinner cruise offers scenic views of the Ozark Mountains, Table Lake, and golden summer sunsets. On-board, you'll relish in an exquisite dining experience and diverse entertainment, including live music, comedy, and magic shows. Enjoy exploring the four decks as the sun's warmth permeates the boat, making July a delightful month for this mesmerizing riverboat adventure. It's a summer spectacle not to be missed.