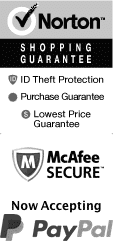 Things to Do in Branson in July 2023
Summer is in full swing and there are so many ways to celebrate a summer getaway. Enjoy shows, attractions, water parks, and more in Branson, MO.
Top Things To Do In Branson in July
Jul 1, 2023
to
Jul 30, 2023
WhoDunnit Hoedown A Murder Mystery Dinner Show
Schedule

Jul 1, 2023
to
Jul 30, 2023
Hamners' Unbelievable Family Variety Shows
Schedule

There's no doubt that people love hanging out in the sun in the month of July. There's also no arguing, though, that July in Branson, Missouri can feel pretty oppressively hot. Visitors who want to be able to cool down often make the decision to check out Hamners' Unbelievable Family Variety Shows in Branson on Shepherd of the Hills Expressway. It's a thrilling and relaxing show that has a duration of about two full hours. It can be a joy for adults, kids and beyond. What exactly does this jam-packed show entail? It's all about incredible aerial acrobatics and fascinating illusions. Those things are only the beginning for spectators. The theater is a tradition in the Ozarks. People head to the theater any time they want to relish dancing, comedy and even magic. Visitors to Branson who want to sit back and listen to superb music for a while often gravitate to Hamners' Unbelievable Family Variety Shows. It can be interesting for people who want to see intriguing live animals.
Jul 1, 2023
to
Jul 29, 2023
Branson Belle
Schedule
Branson, Missouri is a pretty popular vacation destination for people in the midwest. There is a lot to do and it makes a great weekend or day trip. One thing you should check out regardless of how long you are staying would be the Showboat Branson Belle Lunch and Dinner Cruises. July is the perfect time to go on one of the cruises because of the weather. This cruise will last about two and a half hours and the dinner comes with a show as well. It is a great way to see the amazing views that Branson has to offer while you are cruising around the beautiful Table Rock Lock. You can go on a regular lunch or dinner cruise. However, there a few specialty cruises that you can go on as well.
Jul 1, 2023
to
Jul 31, 2023
Dolly Parton's Stampede Branson
Schedule
The Dolly Parton stampede dinner show in the month of July- Traveling information
If you and your family are planning to travel this summer, make sure that you definitely check out the Dolly Parton stampede dinner show that will take place in the month of June in Missouri. This is a spectacular show that you and your children will definitely want to check out. They have many different activities and exhibits that will keep you and the children engaged throughout the entire time. You and your children will be able to experiencing life buffalo riders, magnificent horse riders all while enjoying a delicious meal that was prepared perfectly for your liking.
After the show is done, you will have the opportunity to meet with the writers and with the staff members as well. You will be able to take pictures with them and take them home with you as a reminder of how spectacular this show was. You will definitely remember there's a show for the rest of your life because it has great reviews online and the staff members are very professional as well.
Jul 1, 2023
to
Jul 31, 2023
Reza Branson Edge of Illusion Magic Show
Schedule

Apparently Reza Borchardt dream come true, he dreamed many years ago about magic and big audiences and now he's making his dream come true. Amaze yourself with Reza Borchardt Illusion Magic Show during the month of July in Branson, Missouri. At the age of 7 he started performing magic tricks at his school after asking his parents a magic trick kit and over the years he has become one of the best magicians in town, he is originally from Brookings , South Dakota but he wanted to achieve his dream and move to Branson Missouri. Reza Edge Illusion Magic Show lasts two hours, cameras and video cameras are not permitted during the show, and there's no food during the show so it is advice to have dinner at a nearby restaurant. Come and join us to this amazing fresh new show in Branson, Missouri during the month of July and prepare to be amazed by Reza Borchardt illusion magic show.
Jul 1, 2023
to
Jul 29, 2023
Queen Esther at Sight & Sound Theatres Branson
Schedule
Are you looking for a fun and meaningful activity to enjoy in July? Look no further than Queen Esther show at Sight and Sound theaters in Branson! This musical production tells the powerful story of Esther, a young Jewish woman who becomes queen of Persia and uses her position to save her people from persecution. The show's themes of bravery, faith, and redemption will resonate with audiences of all ages. Not only is Queen Esther's show packed with meaningful themes, but it's also an incredibly immersive and exciting viewing experience. The theater's state-of-the-art stage and special effects transport you right into the heart of the action. Plus, attending a live theater performance is a great way to support the arts and create lasting memories with friends and loved ones. So why wait? Make your July even more special by experiencing Queen Esther show at Sight and Sound theaters. You won't be disappointed!