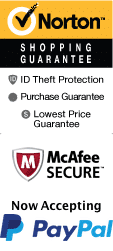 Branson Duck Tours
1940 W 76 Country Blvd Branson, MO 65616
1-800-987-6298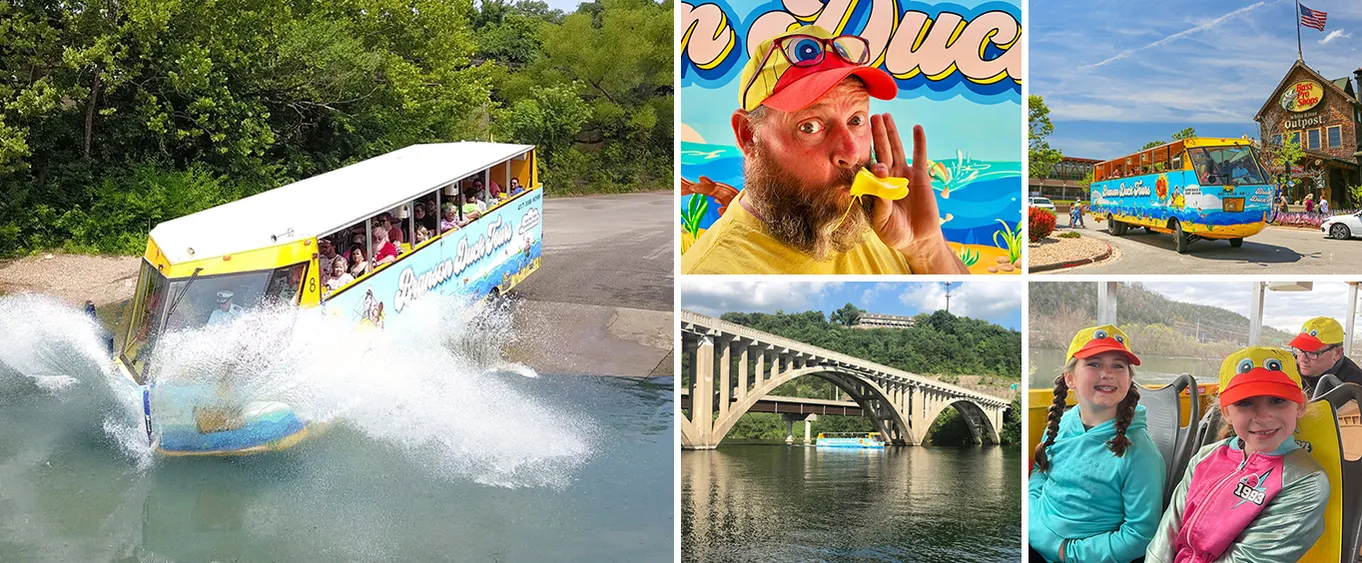 Experience an amazing Branson activity that combines some great sightseeing cruise adventures with a fun adventure with the brand new Branson Duck Tours attraction. This amazing amphibious tour is great for the entire family. Book it today to experience tons of fun in the Ozarks.
About the Tour on Land
This exciting sightseeing endeavor is unique and gives guests the opportunity to explore the Ozarks in an interesting way. The first section of the tour includes the land sightseeing tour. Once you board the bus, you will be taken on a journey through the streets of Branson, MO. Along the way, see some historic landmarks and everything that makes Branson so special, from its theaters to its natural wonders. You will be able to hear songs, local tall tales, and plenty of local history as you travel along.
About the Tour on the Water
Without getting up out of your seat or changing boats, you will witness an incredible feat! Roll onward to the shores of Lake Taneycomo and get ready for an exciting time as the vehicle heads out on water, showcasing its cool amphibious abilities. Travel along the sparkling surface of Lake Taneycomo and see the beautiful trees, wildlife, and sights. Lake Taneycomo is gorgeous and affords some great views of downtown Branson as well as the historic Taneycomo Bridge which was created in 1931. You will have ample opportunity to snap pics and enjoy all of the gorgeous sightseeing.
About the Vehicles
Safety and fun are the most important thing when it comes to the Branson Duck Tours. This tour uses a brand-new style of amphibious vehicle that ensures customers' safety. It is specifically designed for these tours and is the only Coast Guard-approved 'T' vessel. Its amazing buoyancy, foam-filled compartments, and safety measures including Personal Flotation Devices stored under every seat, this tour is a safe way to discover Branson from land and water.
After adventuring out on the lake, the vehicle will make its way back out of the water and back on land. Enjoy further sightseeing as you travel back to the boarding spot. With tons of sightseeing opportunities both on land and on the water, the Branson Duck Tours offer some brilliant fun for the entire family.
Frequently Asked Questions for Branson Duck Tours:
What methods of transportation does the Branson Duck Tours use?

Coast Guard certified amphibious vehicle.

Approximately how long does the Branson Duck Tours last?

It lasts approximately 60 - 90 minutes.

For what ages is the tour appropriate?

It is great for all ages!

What type of dress & footwear are recommended?

Wear comfortable clothes and shoes. Bring a light jacket in the spring and fall.

Where does the Branson Duck Tours depart from?

1940 W 76 Country Blvd Branson, MO 65616

What sights will be seen from the motor coach?

Branson Landing, Downtown Branson, Lake Taneycomo.

Is photography / video recording allowed on the Branson Duck Tours?

Yes.

Is the Branson Duck Tours handicap accessible?

In order to board the vessel, one must be able to climb a small foldout ladder with seven steps.

What is the policy in case of inclement weather?

Tours go out rain or shine but weather is monitored for safety.

Are coolers allowed?

Food and drinks are welcome, however, alcoholic beverages are prohibited by law and for the safety and comfort of all our guests.

Can I store my child's stroller?

No, there are no spaces for strollers due to safety.
Book Now!