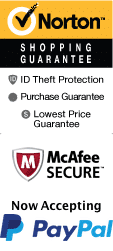 Matthew Boyce's Retro Christmas Spectacular
2905 W 76 Country Blvd Branson, MO 65616
1-800-987-6298
Christmas in Branson, MO is an amazing time of the year. With plenty of festive cheer and beautiful decor, the entire city sparkles with the festivities of the holiday season. If you are spending the holidays in or near Branson, be sure to add some amazing Christmas shows to your itinerary. For a new Christmas tradition at the Americana Theatre, Matthew Boyce's Retro Christmas Spectacular is certain to be a memorable one!
About the Show

As you step inside the beloved Americana Theatre, you will immediately be greeted by the glorious holiday decor and the cheerful vibes of the venue. Make your way to the expansive theater where you will take your seat and prepare for an evening of amazing holiday tunes. Tap along to your favorite spirited Christmas hits, from Silent Night to Rockin' Around the Christmas Tree. Each of these songs brings some incredible Christmas cheer to the Ozarks, allowing guests of all ages to make some brand-new memories. All of the songs are performed by the extremely talented Matthew Boyce, who is a renowned Branson performer. His energy and charisma truly ignite the stage, bringing each holiday hit to the forefront of your Branson vacation. Hear his own unique stylings of the most popular songs of the season, and tap along for a memorable evening celebrating Christmas.
About Matthew Boyce

This extremely talented performer has been gracing the Branson stage for years and years. He brings a brilliant repertoire and reputation with him. Some of his projects have included Elvis impersonations, touring productions, and many tribute shows. His love for Elvis is embued in each of his performances, and he got his start in the music industry by performing the King's music. He is also multi-talented and can play ten different instruments, creating an amazing time for all who attend each of his shows.
About the Theatre

All of the holiday fun takes place at Branson's beloved Americana Theatre. This is one of the best venues in Branson, and it is known for its amazing tribute shows and action-packed productions. The theater itself is absolutely immaculate with expansive seating and a state-of-the-art sound and lighting system that assist in making each production an event that you won't forget. Some of the Americana Theatre's other shows include 'British Invasion', 'Broadway to Buble', and 'Classic Rock Icons'. From rock 'n roll to Motown soul, each of these tribute shows embodies Branson's reputation for great music, and the Americana Theatre is a must-visit venue!
Get ready for a spirited and fun adventure in Branson when you book tickets to see this amazing Christmas show. It truly is the most wonderful time of the year, and you can celebrate it alongside the talents of Matthew Boyce as he brings some of the best retro Christmas songs to the stage. You'll leave feeling cheerful and with some new holiday memories to look back upon!
Frequently Asked Questions for Matthew Boyce's Retro Christmas Spectacular:
Approximately how long is the Matthew Boyce's Retro Christmas Spectacular?

It lasts approximately 2 hours.

In what theater is the show held?

Americana Theatre.

What type of parking do you have?

Parking is free.

What is the dress code?

Dress code is casual.
Book Now!