Branson, MO Christmas Shows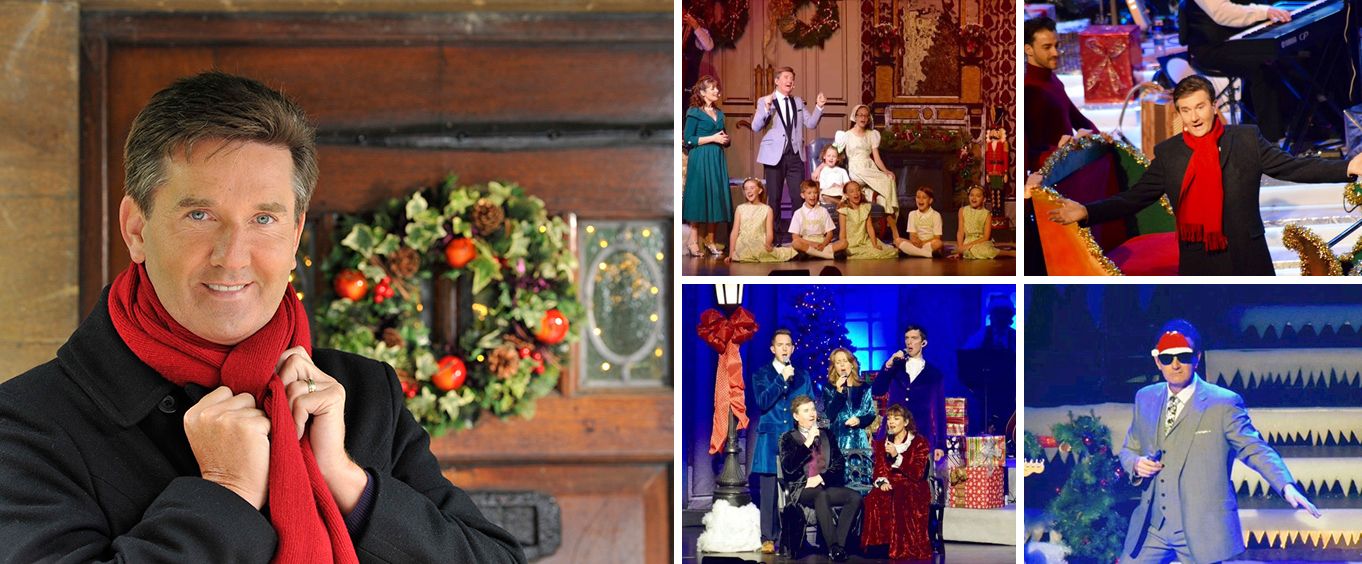 Branson stars really know how to deliver a Christmas show production that will light up the holiday season and bring out the Christmas spirit in everyone. Don't miss your chance to celebrate this year with the top talents on the Branson entertainment circuit.
If you are not in the Christmas spirit, you will be when you leave Daniel O'Donnell's Christmas show concert. O'Donnel grew up in Kincasslagh, Ireland and started singing in the church choir. The Irish singer will put his spin on your favorite Christmas carols that include "Joy to the World" and "Silent Night". You will also hear O'Donnell perform some of his Irish favorites, which will soon become some of your favorites too. This show is appropriate for the entire family. Do not forget to visit the gift shop on the way out and grab a CD, a shirt, other mementos or gifts to remember your time in Branson.
Available 9 days between Nov 9 & Nov 19
Nov 12
N/A
Sold Out
Nov 15
N/A
Sold Out
Exclusive Online Offer: Buy 1 Get 1 Free
Click for More Information





This is a festive Christmas show for guests of all ages. Dancers on the stage wear red and white outfits for the holiday season and perform a variety of routines set to classic holiday songs and a few new songs that guests might not know. Christmas trees, lights, ornaments, and sparkles adorn the stage while guests enjoy the performances. There is also snow on the stage and backdrops to make guests feel like they are in a winter wonderland. At the end of the show, there is a special appearance by Santa and Mrs. Claus as well as a few other surprises. Don't pass it up!
Available 49 days between Nov 1 & Dec 19
The Andy Williams Ozark Mountain Christmas Show Hosted by Jimmy Osmond and Starring The Lennon Sisters is one of the things that help to make the holiday season in Branson a magical experience. Andy Williams passed away in 2012, but his spirit lives on; the show is a star-studded extravaganza that includes a warm tribute the noted singer who recorded 43 albums- including 15 gold-certified and 3 platinum-certified. The show is a family-friendly experience that can be enjoyed by guests of all ages. The theater which is the setting for the show boasts a convenient location within easy distance of lodging and a variety of area attractions- making it easy to add to the day's itinerary.
Available 34 days between Nov 2 & Dec 12
Nov 04
N/A
Sold Out
Nov 05
N/A
Sold Out
Nov 08
N/A
Sold Out
Nov 15
N/A
Sold Out
>

By Date: