YOUR PEACE OF MIND IS OUR TOP PRIORITY
Should you need to cancel at any time, you have up to 48 hours from your vacation start date to do so for a 100% future travel credit.
Branson, MO Christmas Shows
Branson stars really know how to deliver a Christmas show production that will light up the holiday season and bring out the Christmas spirit in everyone. Don't miss your chance to celebrate this year with the top talents on the Branson entertainment circuit.
Read More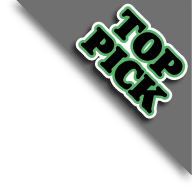 For an unforgettable afternoon or evening, one of the Lunch & Dinner Cruises is the perfect addition to your itinerary.
Available 159 days between May 18 & Dec 31
<
May 22
12:00 PM
4:00 PM
8:00 PM
May 23
N/A
Sold Out
May 24
N/A
Sold Out
May 29
12:00 PM
4:00 PM
8:00 PM
May 30
12:00 PM
4:00 PM
8:00 PM
May 31
N/A
Sold Out
Jun 05
12:00 PM
4:00 PM
8:00 PM
Jun 06
N/A
Sold Out
>
Exclusive Online Offer: Buy 1 Get 1 Free
Click for More Information

This is a festive Christmas show for guests of all ages. Dancers on the stage wear red and white outfits for the holiday season and perform a variety of routines set to classic holiday songs and a few new songs that guests might not know. Christmas trees, lights, ornaments, and sparkles adorn the stage while guests enjoy the performances. There is also snow on the stage and backdrops to make guests feel like they are in a winter wonderland. At the end of the show, there is a special appearance by Santa and Mrs. Claus as well as a few other surprises. Don't pass it up!
Available 53 days between Nov 2 & Dec 31
Nov 08
N/A
Sold Out
Nov 15
N/A
Sold Out
>
Head to the Andy Williams Performing Arts Center and hear some of the finest Christmas songs during your Branson Christmas show celebration. With Rhonda Vincent Christmas in Branson, visitors will experience joyous music and tons of fun. Tap along with the hottest bluegrass Christmas tunes brought to you by the ever-talented Rhonda Vincent. As a seven time Grammy award nominee and a member of the Grand Ole Opry as of 2020, this artist brings great holiday songs to Branson. Enjoy hits like "Silent Night" and "Rockin' Around the Christmas Tree". Several other popular artists are also joining her during these performances. Experience the talent of Jeannie Seely, Moe Bandy, T Graham Brown, Wilson Fairchild, Mo Pitney, and more!
Available 7 days between Nov 17 & Dec 11
Nov 19
N/A
Sold Out
Nov 20
N/A
Sold Out
Nov 21
N/A
Sold Out
Nov 22
N/A
Sold Out
Nov 23
N/A
Sold Out
Nov 24
N/A
Sold Out
Nov 25
N/A
Sold Out
Nov 26
N/A
Sold Out
Nov 27
N/A
Sold Out
Nov 28
N/A
Sold Out
Nov 29
N/A
Sold Out
Nov 30
N/A
Sold Out
Dec 01
N/A
Sold Out
Dec 02
N/A
Sold Out
Dec 03
N/A
Sold Out
Dec 04
N/A
Sold Out
Dec 05
N/A
Sold Out
>