God & Country Theater Tribute Shows
Location: God and Country Theatre, 1840 W 76 Country Blvd Branson, MO 65616
1-800-987-6298
The Branson performing scene is booming, and travelers and locals alike who are wishing to see some skilled performers in the Ozarks can head to the wonderful God and Country Theater for a marvelous tribute show! These performances pay homage to some of the the most favored acts of all time, from Fleetwood Mac to Kenny Rogers and Elvis Presley. Whether you want to take a nostalgic trip down musical memory lane or want to share some of your favorite tunes with your loved ones, one of these productions is a fantastic addition to your Branson getaway. Music fans of all ages are certain to have a blast with a live performance at this timeless venue.
About the NEW Elvis Presley Exhibits at God and Country
Those who love the King will enjoy a visit to this iconic theater. On display in the gift shop, this exhibition features personal items belonging to Elvis. Each artifact is part of Jerry Presley's (Elvis' cousin) personal collection, giving authenticity and interesting flair to those who browse the display.
These shows star some of the most talented performers that Branson is known for. Bringing high energy, charisma, and on-point tunes with them to the stage, each performer exudes skill and personality that suits the artist the musicians they are paying homage to. Whether you are a longtime fan of Kenny Rogers or want to see the Carpenters Once More, there are fun options for you and your loved ones to make new memories during a Branson trip.
Everything from country music to Motown classics can be seen at the God and Country Theatre. Tap along with your favorite song selections from renowned singers. Each talented performer on the stage strives to provide authentic impressions of the finest musical legends. There are tons of genres covered during the concert, so each person who attends is sure to enjoy the musical performance!
About God & Country Theatre
Owned by the extremely talented Jerry Presley, this Branson theater collection has brought countless shows and performances to the Ozarks since its conception. Although it is one of the smaller theaters in Branson, it is also one of the most beloved and intimate settings. There are two performing areas within the complex, one featuring 150 seats and a larger theater with 450 seats. As well as putting on the award-winning Carpenters Once More, God & Country Theaters is also known for other hit Branson staples including 3 Dog Night, Statler Brothers Revisited, and the Temptations Motown Legends.
Great music awaits in Branson, Missouri! Head to the God & Country Theater to witness some of the area's finest talents as they bring some of the best hits in the musical world to the stage. Be sure to check out all of the other wondrous happenings in Branson, MO from comedy shows to live and live band performances, and even book a hotel stay to complete your vacation.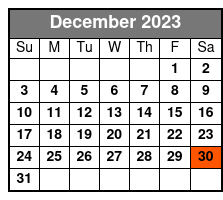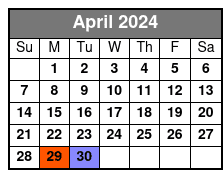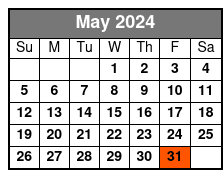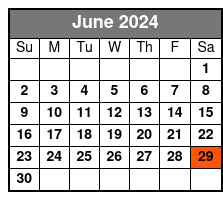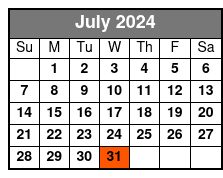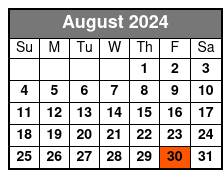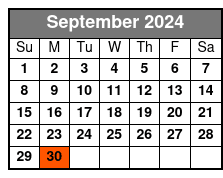 Options:
Elvis Live by Jerry Presley - Christmas with Elvis
Available Now until 12/28/2024 View Detailed Schedule
Celebrate the holidays with the Elvis Live by Jerry Presley Christmas with Elvis!
Carpenters Once More Christmas
Available Now until 12/12/2024 View Detailed Schedule
Enjoy a fantastic Christmas experience with great music from the Carpenters Once More! Hear the greatest hits of your favorite band along with Christmas tunes and holiday-themed productions.
George Strait a Country Legend
Available 12/8/2023 until 12/12/2024 View Detailed Schedule
Hear some amazing George Strait songs alongside some hits from other great artists at the George Strait a Country Legend Tribute Show!
Absolutely Country Definitely Gospel
Available Now until 12/14/2023 View Detailed Schedule
Bringing great talent and energy to the wonderful Ozark region, The Always Country Definitely Gospel music show will be a show you don't want to miss. Take the whole family out for a variety of fantastic hits that will have you singing and dancing along. The show combines country and gospel music for all to enjoy. The music show provides a great time that all visitors will enjoy. Embark upon a soul-warming and heartfelt journey where you will embark into some of country and gospel music's best.
The Morace Family "Listen to the Music" Christmas Show
Available 12/9/2023 until 12/16/2024 View Detailed Schedule
Celebrate the holiday season with tickets to see the Morace Family's Listen to the Music Christmas show. During the first half of this production, you can enjoy the amazing variety music and comedy that the family is known for. In the second half, tap along with all of your favorite Christmas tunes.
Reviews

Pauline McFall
Saint Louis, MO
✓
Verified Traveler

Frances Marot
Parker, Colorado
✓
Verified Traveler
Show was super. Jerry presley was a wonderful host, very present, engaged the audience wonderfully and made a great impression on our group !!! Will come again and go to the other events he is involved with. Thank you for a great time.

Jalayne Keyes
Pilger, NE
✓
Verified Traveler
"excellent show that we enjoyed very much."
This was an excellent show that we enjoyed very much. The sound was so much like the original group that i feel satisfied now with my desire to see the original. They preformed so professionally. After i visited with the two very sweet lady singers, i was inspired to come back some day to hear them doing the carpenters and captain & tennille! Ten stars from me! Thanks a million.
Tip: Was already perfection!

Frank Dubich
Huntington Beach, California
✓
Verified Traveler
Must see. Wonderful show - no intermission, which i think adds to the experience. Excellent song selection. Planning on seeing again next visit. Our group of six rated it 1 or 2 out of the five shows we attended this visit.
Frequently Asked Questions for God & Country Theater Tribute Shows:
Approximately how long is it?

Each event is approximately 2 hours long.

In what theater is it held?

God and Country Theater.

What type of parking do you have?

Free parking in the paved parking-lot.

What is the dress code?

Dress code is casual.
Book Now!