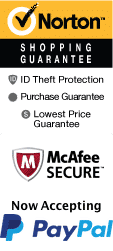 YOUR PEACE OF MIND IS OUR TOP PRIORITY
Should you need to cancel at any time, you have up to 48 hours from your vacation start date to do so for a 100% future travel credit.
Things to Do in Branson, Mo for September 2022
Take a memorable trip to Branson, MO to enjoy the Ozarks during September. There are plenty of activities, events, and fun adventures to enjoy so be sure to browse the event calendar to add all of your favorites to your itinerary. Plus, check out tons of hotel options in the area to complete your getaway.

Top September Things To Do In Branson
Sep 1, 2022
to
Sep 30, 2022
JESUS at Sight & Sound Theatres Branson
Schedule
Known to be the most distinguished theater in the world focused on Christianity, Sight & Sound is a stage that was founded by Glenn Eschelman's family. It has two sites in the United States; one in Lancaster, Pennsylvania, and the other in Branson, Missouri. Each of the two sites offers among the most impressive shows every year. It brings audiences such productions as Miracle of Christmas, Samson, Noah; the musical, Joseph, and shows based on Jesus Christ's life, as well as many others. Sight & Sound is a theater that can accommodate 2,000 guests and has an impressive 300-foot stage surrounding the audience on three sides, offering them a view and experience that is unforgettable. With its special effects and other intricacies including lighting system, beautiful backgrounds, intricate costumes, talented on-stage performers, and often living animals as well, the shows in essence offer an event that is immersive for the audience. Plus the arena which is handicap-accessible offers facilities that are welcoming to all people; with systems such as wheelchair and aisle seatings among others put in place, as well as other interests. This September, you can be sure to relish Jesus Christ's life story at the Branson theater in Missouri. This show is appropriate for all ages and lasts for about two hours and 20 minutes. It explores Jesus' life and his journies.
Sep 3, 2022
to
Sep 29, 2022
The Haygoods
Schedule

September, when the crowds have thinned is often couples time in Branson, and one of the best shows in September to see in Branson in September is the Haygoods. Carrying on a family tradition for close to 3 decades, this high-energy group produces a fantastic and professional show. You can have the time of your couple's life in Branson, either before the kids go back to school or as a couple for a private retreat. And if it's a show you are looking to enjoy, consider the Haygoods this is the one to consider. Performing a wide variety of hits from Judy Garland to Bruno Mars to Willie Nelson or Johnny cash, there will be plenty of music you love and can stop your feet too. The Haydoods are so good that their shows are often sold out, so it's a good idea to buy tickets in advance. Come see this perennial favorite act in September at the Specatuclar Clay theater, one of the best concert venues in Branson where every seat is great.
Sep 1, 2022
to
Sep 30, 2022
Baldknobbers Jamboree
Schedule
When looking to spend time in Branson, one of the most popular events that you can consider attending is the Baldknobbers at the Baldknobbers variety show. This event is a combination of both a musical as well as a comedy which provides many residents and visitors with quality entertainment. Over the years, this event has emerged as one of the most enjoyable in the city and is definitely worth attending if you have the time. Since 1959, the Baldknobbers at the Baldknobbers variety show has impressed many generations who are looking to enjoy a combination of music comedy, classic country and fun for the entire family. Anyone can attend this event at any time during the year but September is often the best time to go. With more available seating, visitors can get a better quality seat which allows them to get closer to the performers. As well as having more available seating, the event is also quite affordable as you can take advantage of some discounts and promotions that the event offers.
Sep 1, 2022
to
Sep 30, 2022
SIX Branson
Schedule
Cappella music shows allow you to get a refreshing moment, and you do not want to miss an enjoyable experience if you love music. The music group features the Knudsen brothers; here, you will enjoy their vocal talents as they perform classic songs of all genres you desire. Once the curtains are open, the magical team will begin their work, and you will get the best entertainment of the year without drums or instruments but only the six brothers' vocals that are highly choreographed. As soon as the show begins, you will have the chance to enjoy the entertainment from a talented family vocal that you will not want to detach yourself from, and hence you will have the right experience. These brothers will use their vocals as instruments, and hence do not expect to see some of the local instruments once you visit this event. Once the event is over, do not leave without checking on other things in this area that intrigue you and make your experience more enjoyable.
Sep 21, 2022
to
Sep 22, 2022
Oak Ridge Boys Live in Branson Missouri
Schedule
The Oak Ridge Boys perform on the stage in Branson so that guests can hear many of the group's hit songs. September is a good month to attend as it's comfortable in the building instead of exploring the city in the warm sun. While guests are in their seats, they can hear the energy behind the voices of the men in the group, tapping their toes and singing along during the performance. This is a show that is suitable for children, and there are seating options for those who are handicapped or need assistance. The group has been singing and performing since 1973 and continues to astound those who enjoy their soulful voices. The group performs a few new songs as well as hits like "Elvira," one of the songs that put the group on the music charts. Guests can take pictures during the event, and there is time before and after the show to meet with some of the members of the group.
Sep 1, 2022
to
Sep 30, 2022
Legends in Concert
Schedule
Enjoy the celebrity impersonators of your favorite musicians during your visit to Branson, MO. The Legends in Concert event will you dancing and singing along to songs from yesterday and today which are The Blues Brothers, Elvis, Marilyn Monroe, and other great musicians. The choreography, hair, make-up, videos, special effects, state of the art sound systems, gorgeous costumes will blow you away. The Legends in Concert show has received many awards for their electrifying performances such as International Press Association's Grand Slam Award, International Press Association's Entertainers of the Year Award, International Press Association's Show of the Year Award, and many more. This band entertained millions of people for 35 years and they're not thinking about slowing down just yet so you can have a lot of fun attending the Legends in Concert with fiends of a family member. This will the best entertaining musical event you will never forget.
View all events occurring during your stay