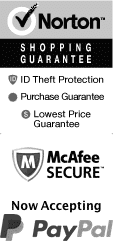 Things To Do In Branson, MO In September
Things To Do In Branson, MO In September, including Anthems Of Rock, Pierce Arrow Shows, Branson Coaster.
Top Things To Do In Branson in September
Sep 2, 2024
to
Sep 30, 2024
Anthems Of Rock
Schedule

September is an excellent time to visit Branson's Anthems of Rock, as the cooler autumn climate enhances this electrifying musical experience. This famously ambitious production sorts through the annals of rock history; culminating in an unmatched acoustical journey that promises unforgettable performances of iconic songs. Witness colorful theatrical staging, featuring professional vocalists and musicians. It's the perfect autumn escape for music lovers, offering an unrivaled blend of nostalgia and entertainment amidst a more relaxed, less crowded season.
Sep 1, 2024
to
Sep 30, 2024
Branson Coaster
Schedule

September is an ideal time to experience the adrenaline-pumping Branson Coaster in Missouri. With mild temperatures perfect for outdoor activities, embark on a thrilling two-track downhill adventure. Control your speed throughout twists, curves, and free-falling drops. Marvel at the stunning Ozarks foliage beginning to turn into mesmerizing fall colors. Fewer crowds allow for shorter wait times, elevating your exhilarating coaster experience. Experience fun, speed, and natural beauty all together during September at the Branson Coaster.
WhoDunnit Hoedown A Murder Mystery Dinner Show
Schedule

September is the perfect time to experience the WhoDunnit Hoedown Murder Mystery Dinner Show in Branson. The weather is ideal for an evening filled with fun and suspense. Guests can enjoy a delicious dinner while they try to solve the mysterious murder case unfolding before them. The show features live music, comedy, and audience participation that creates a unique and unforgettable experience for all who attend. If you love a good whodunit, then make sure to add this activity to your must-do list this September.
Sep 1, 2024
to
Sep 28, 2024
Showboat Branson Belle Lunch & Dinner Cruises
Schedule
September is an ideal time to board the Showboat Branson Belle in Missouri. The beautiful late summer weather provides stunning, scenic views of Table Rock Lake during this nostalgic paddle boat ride. The autumn hues start to emerge, casting a carnival of colors on the landscape. Entertainment includes a delicious 3-course meal paired with riveting magic shows, mesmerizing music, and lively comedy acts. It's not just sightseeing, it's an immersive entertainment experience that appeals to all ages.
Sep 1, 2024
to
Sep 30, 2024
Pierce Arrow Shows
Schedule

September is the perfect time to catch the Pierce Arrow Show in Branson, Missouri. This iconic production boasts an array of performances ranging from comedy and singing to dance. Visitors will also get to enjoy a cooked-to-order breakfast before the show and mingle with the performers for pictures and autographs afterward. With the September weather being mild and the crowds winding down, the Pierce Arrow Show is an excellent way to round up your summer vacation.
Sep 1, 2024
to
Sep 28, 2024
The Haygoods Branson
Schedule

September, when the crowds have thinned is often couples time in Branson, and one of the best shows in September to see in Branson in September is the Haygoods. Carrying on a family tradition for close to 3 decades, this high-energy group produces a fantastic and professional show. You can have the time of your couple's life in Branson, either before the kids go back to school or as a couple for a private retreat. And if it's a show you are looking to enjoy, consider the Haygoods this is the one to consider. Performing a wide variety of hits from Judy Garland to Bruno Mars to Willie Nelson or Johnny cash, there will be plenty of music you love and can stop your feet too. The Haydoods are so good that their shows are often sold out, so it's a good idea to buy tickets in advance. Come see this perennial favorite act in September at the Specatuclar Clay theater, one of the best concert venues in Branson where every seat is great.