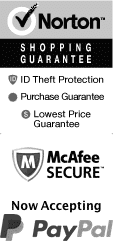 Things to Do in Branson, MO in September 2023
Experience the Ozarks in September with a variety of wonderful activities. Whether you see the Dolly Parton Stampede Show, visit Shepherd of the HIlls Historic Homestead, or ride some rides at Silver Dollar City, your September vacation is certain to be a memorable one. You can also check out plenty of great vacation package options and hotels when you visit the area to create the perfect getaway.
Top Things To Do In Branson in September
Sep 1, 2023
to
Sep 30, 2023
WhoDunnit Hoedown A Murder Mystery Dinner Show
Schedule

September is a fantastic month to visit Branson as many of the summer crowds have returned home as late August is back to school time. So if you visit Branson in September you have your choice of shows to see. We're prejudiced naturally, but one of our favorite shows is the WhoDunnit Hoedown murder mystery and dinner show. First, back at home many people rarely see live theatre. So when they come to the WhoDunnit Hoedown Murder show, it's often because it was recommended by friends. Once they go though, they are absolutely delighted at the experience. First, the dinner show is sheer delight in and of itself, made even more fun by the participation of audience members into the plot. The play is fun, fast-paced, and funny. And the cast is super friendly, going into the audience afterward to converse with them and thank them for attending the show. Prior to the show beginning, there is a home-cooked meal of smoked pulled pork or herb-roasted chicken quarter, savory rice pilaf, grilled corn cob, a fresh house salad, and a golden homemade roll. This is topped off with birthday cake and a soft drink. Trust us, this is one really exciting show to partake of in Branson.
Sep 2, 2023
to
Sep 30, 2023
Hamners' Unbelievable Family Variety Shows
Schedule

Hamners' Unbelievable Family Variety Shows is one of the greatest shows to attend in September because this gives you quality time with your family in the Branson area. Enjoy tributes to your favorite musicians and be delighted by the magical performances. Denise and Dave have been married since 1991 and performed in Las Vegas, Disneyland, and Hollywood's Magic Castle. They also featured in television shows and broadcast stations and they won many awards which are the Bronze Lion Head Award, Magic Masters Award, Merlin Award, Branson Show Award and many more. You will enjoy the state of the art lighting and video effects, colorful costumes, magic, and music so you can dance the night away in Branson. The Hamners' Family Variety Show also has live animals, dancers, singers, and after the show you can meet the cast and take pictures, so this will be an event you will never forget during your visit to Branson.
Sep 1, 2023
to
Sep 30, 2023
Branson Belle
Schedule
If you think you have seen it and done it all let me introduce you to the Showboat Branson Belle Lunch and Dinner Cruises during the month of September in Branson Missouri. Showboat Branson Belle Lunch and Dinner Cruises offers everything you're looking for during your vacation meaning a place to relax, enjoy a delicious meal and great performances all of that in only one place. Interesting facts about this Cruises are that they are designed like paddle wheel boats, very vintage and unique that take you all throughout the Table Rock Lake where you can enjoy an amazing view and relax. The Showboat Branson Belle Lunch and Dinner Cruises also includes a delicious lunch or dinner meal which have options such as vegetarian, allergen free and vegan. The meal will be served during the show and for your convenience you can upgrade your lunch or dinner, all very affordable and delicious.
Sep 1, 2023
to
Sep 30, 2023
Dolly Parton's Stampede Branson
Schedule
Visiting Branson, Missouri can bring a lot of fun, nature, and adventure to your trip. Visiting Dolly Parton's Stampede Branson in September is the best time to visit as it's not as hot and there are fewer crowds to deal with. When attending this event, there will be magnificent riders, live buffalo and wonderful food such as pork loin, corn on the cob, veggie soup and you get to see some entertainment as well. Entertainment consists of having over 32 horses, skilled riders riding through a 35,000 square foot arena. The show can take place while visitors are eating dinner while watching the stage with dramatic lighting, costume characters and enjoy having lots of fun. The best time to visit is in September as there won't be a lot of people as the kids are back in school and you can enjoy a less crowded arena eating delicious food.
Sep 1, 2023
to
Sep 30, 2023
Queen Esther at Sight & Sound Theatres Branson
Schedule
On September, 22nd, Queen Esther will be making her first national appearance since June of 2013 on the stage of Sight & Sound Theatres Branson. Jodie O'Rear and her husband, Ronnie Millsap, are excited to welcome Queen Esther back to the stage where they first met in 1984. In the meantime, be sure to visit the Sight & Sound website for a thorough list of upcoming performances. Whether you want to see Queen Esther perform in Branson or any one of our shows in Tennessee, Mississippi or Arkansas, we've got something for everyone under one roof! Queen Esther's first performance at Sight & Sound Theatres will take place on September 22nd at 7:30 p.m. Tickets are $25 and can be reserved now by calling the Sight & Sound box office at (660) 429-9398 or online. Please book your tickets early as they tend to sell out quickly! Sound Theatres Branson is located at the intersection of Routes 95 and 24 in Branson, Missouri. Evolving over the past 15 years from an outlet-style theater to an electronic, chain-style theatre, Sight & Sound Theatres has earned a reputation as one of the top theater showrooms in the nation.
Sep 20, 2023
to
Sep 21, 2023
Oak Ridge Boys Live in Branson Missouri
Schedule
The Oak Ridge Boys perform on the stage in Branson so that guests can hear many of the group's hit songs. September is a good month to attend as it's comfortable in the building instead of exploring the city in the warm sun. While guests are in their seats, they can hear the energy behind the voices of the men in the group, tapping their toes and singing along during the performance. This is a show that is suitable for children, and there are seating options for those who are handicapped or need assistance. The group has been singing and performing since 1973 and continues to astound those who enjoy their soulful voices. The group performs a few new songs as well as hits like "Elvira," one of the songs that put the group on the music charts. Guests can take pictures during the event, and there is time before and after the show to meet with some of the members of the group.