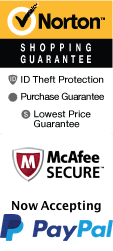 YOUR PEACE OF MIND IS OUR TOP PRIORITY
Should you need to cancel at any time, you have up to 48 hours from your vacation start date to do so for a 100% future travel credit.
Things to Do in September 2020

Top September Things To Do In Branson
Sep 18, 2020
to
Sep 30, 2020
Noah The Musical at Sight & Sound Theatres Branson
Schedule
You and your family definitely do not want to miss an amazing performance of Noah the Musical here at our state of the art Sight Sound Theatres Branson. We know you will enjoy going back in time with us to relive this epic biblical tale. You can bring the entire family to this show, and your family will also love the other amazing, family fun activities in and around Branson this time of year. Septembers here in Branson, Missouri offer the perfect setting to bring your entire family to town to enjoy a Branson show and all that our amazing community has to offer. If you are looking for a truly magical theatrical recollection of one of our most coveted and treasured caveats from history, then you need not look any further. Visit us this September to enjoy a breath-taking, awe-inspiring and truly touching performance of Noah the Musicalhere at our state of the are Sight Sound Theatres Branson.
Sep 18, 2020
to
Sep 30, 2020
Dolly Parton's Stampede Dinner & Show Branson
Schedule
September can be a busy time for families, so take some time for some needed family time, and enjoy a show. The amazing riders, the live animals, and of course a delicious dinner is just the tip to this wonderful show. The show begins by introducing the audience to all of the fierce riders. Once you know who you are cheering for, the competitions will begin. You will witness many different challenges that include lumberjack relays, barrel racing, pig racing, carriage racing, and more. When the cowboys are not center stage, you will be entertained by cowboy Skeeter and the dancing "Belles of the Ball." During the show, you will be served a delicious meal of soup, barbecue pork, chicken, corn on the cob, roasted potato, and dessert. The red, white, and blue grand finale is not to be missed. There is preshow entertainment and snacks for those who arrive early.
Sep 18, 2020
to
Sep 30, 2020
Showboat Branson Belle Lunch & Dinner Cruises
Schedule
If you think you have seen it and done it all let me introduce you to the Showboat Branson Belle Lunch and Dinner Cruises during the month of September in Branson Missouri. Showboat Branson Belle Lunch and Dinner Cruises offers everything you're looking for during your vacation meaning a place to relax, enjoy a delicious meal and great performances all of that in only one place. Interesting facts about this Cruises are that they are designed like paddle wheel boats, very vintage and unique that take you all throughout the Table Rock Lake where you can enjoy an amazing view and relax. The Showboat Branson Belle Lunch and Dinner Cruises also includes a delicious lunch or dinner meal which have options such as vegetarian, allergen free and vegan. The meal will be served during the show and for your convenience you can upgrade your lunch or dinner, all very affordable and delicious.
Sep 23, 2020
to
Sep 30, 2020
Reza Edge of Illusion Magic Show
Schedule

Are you planning your next vacation? Would you like to have a little magic in it? If, so you should go to the September Reza Edge of Illusion Magic show. Branson, Missouri, is the place, you should plan your trip. At the Illusion Magic Show, you will get to experience Reza's classic tricks unfold right before your eyes. Reza has performed in over 31 countries across the world (Reza, 2020). Now you will have a chance to get to be part of his performance. Go and enjoy yourself with your family or friends. You can experience the sights and sounds will be rememberable. Plus, you want to have to worry about finding a parking place, they give free parking to all guests. You can get Reza autograph after the show, as he comes to the lobby to meet all the guest(Reza, 2020). You are guaranteed to have a great time, and one you will never forget. So go and see Reza and his magic in his home town. References Reza Edge of Illusion Magic Show. (n.d.). Retrieved January 17, 2020, from https://www.bransonshows.com/activity/RezaEdgeofIllusion.cfm
Sep 19, 2020
to
Sep 29, 2020
The Haygoods
Schedule

Be prepared to spend a September vacation in the Ozarks with the very talented Haygoods family, who brings live entertainment to the entire family with different types of performances every night. You will be dazzled by the music, comedy, instrumental vibes, and beats that make this group so popular and can look forward to a good time with every show they put on. This group which consists of five brothers and one sister is Branson raised and aims to please as people will be on the edge of their seat getting into all of the wonderful music that will be presented for their enjoyment. So bring the family to this festive fall event to be entertained by a family that loves to showcase their skills to the world and bring joy to everyone who watches them perform. Don't forget those cameras so that all of your family's memories can be captured on film and relax while the Haygoods give you a spectacular and thrilling performance that will be magnificent.
Sep 23, 2020
to
Sep 30, 2020
Amazing Acrobats Of Shanghai
Schedule

The Amazing Acrobats of Shanghai are extremely talented and definitely worth a visit during the month of September. They can do pretty much anything you hope and dream to see in one show; including, dancing, juggling, acrobatics, and more! They pull off incredible tricks like juggling with their feet, different aerial acrobatic stunts, and even yo-yoing. Watch as the performers fly through the air, making insane flips and turns. See them ride around on motorcycles in a caged sphere weaving past each other and defying gravity; be stuck with admiration as you look at their personally crafted stage and crazy eye catching costumes and colorful lights gleaming perfectly down on the stage, making sure you do not miss a thing, after the show you can go check out their unique gift shop where you can make your own personalized gifts. So be sure to make a visit to the Mickey Gilley Grande Shanghai Theatre in September.
View all events occurring during your stay