The Texas Tenors
Location: Andy Williams Moon River Theater, 2500 W 76 Country Blvd Branson, MO 65616
1-800-987-6298
Description
The Texas Tenors Photos (9)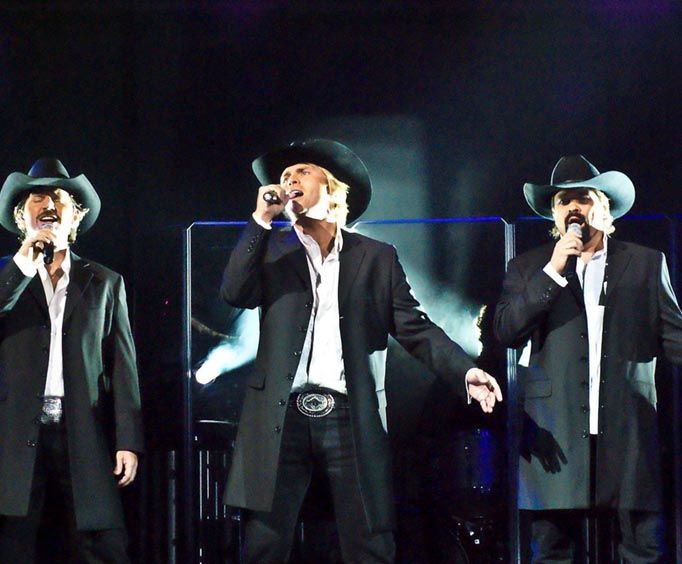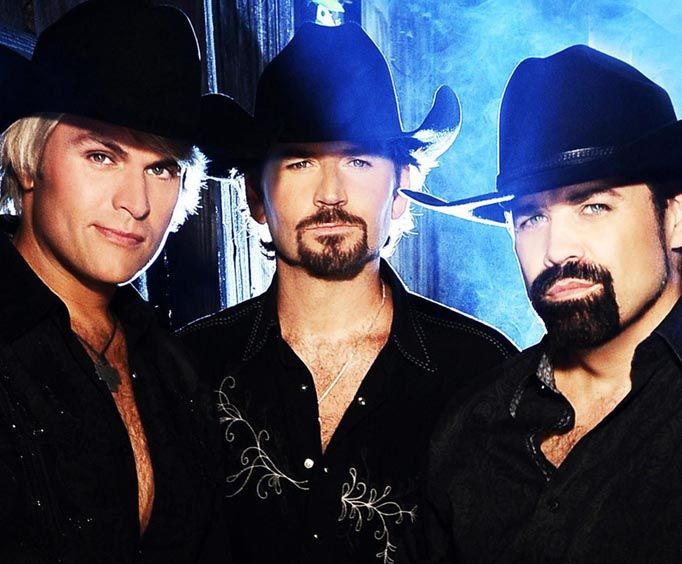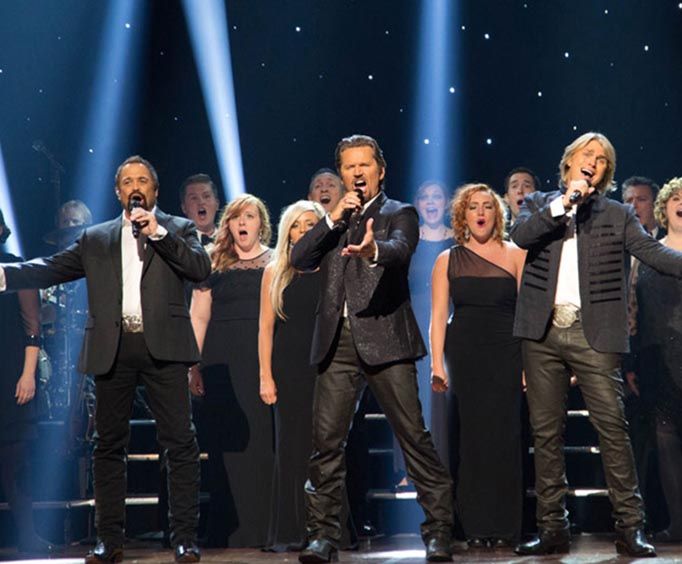 The Texas Tenors, an 'indie country' trio were viewed by millions on the hit TV show America's Got Talent, and now it's your chance to relive their classic performances, including brand new material, in Branson.

The trio consists of Marcus Collins, also known as "The Contemporary Tenor," JC Fisher, known as "The Romantic Tenor" and John Hagen, known simply as "The Tenor," each with immense talent in their own right.
Their sophomore album, You Should Dream, features expertly produced songs by Nigel Wright and songs such as "The Rolling Stones", "Wild Horses", "God Bless America", and two songs along with sounds of a 65-piece symphony. Filled with cowboy charm, this concert is sure to be an amazing one regardless of musical tastes because it works to cater to an audience with a wide variety of appeal.

Despite their unique sound, The Texas Tenors have achieved inspiring commercial success. The great album of this vocal group, Country Roots - Classic Sound was critically acclaimed and topped #1 on both classical music and the country music Billboard chart. They have also been featured in Billboard magazine, won an Emmy award three times, and have cultivated a long list of singles to their name. They are even producing a show on PBS! Dance and sing along with some of their greatest songs of the chart top such as "You've Lost that Lovin Feelin" and "Unchained Melody". You are bound to have an amazing time with some unforgettable music!

The Texas Tenors are not only rising stars but are touring across the country and will be visiting Branson, so be sure to get your tickets early. For a unique musical experience that will take pop music and, classical, and more, and that will make you question the boundaries of current genres, check out the Texas Tenors for an unforgettable evening of quality entertainment and boot scootin good fun! Don't forget to check out their PBS special either to keep up with all the amazing work this trio puts out.
Frequently Asked Questions for The Texas Tenors:
Approximately how long is the The Texas Tenors?

The show is approximately 2 hours.

In what theater is the show held?

The show is held at the Andy Williams Performing Arts Center.

Do the performers of the The Texas Tenors sign autographs and meet the audience after the show?

Yes, they meet and greet after the show unless they have a plane to catch.

What is the length of intermission at The Texas Tenors?

Intermission is approximately 15 - 20 minutes.

What type of parking do you have?

Parking is free.
Reviews
4.8 |
91 reviews
Nancy and Cliff Renaud
KY
✓
Verified Traveler
Absolutely the best show in branson!! You won't believe the incredible harmony and professionalism that this group provides to the audience. Before you know it the 2 hours is over and you wonder where the time went. It is hard to believe that these guys just started their careers together less than 2 years ago. They are destined to be the biggest in the industry here in branson and i feel they will even go beyond the branson spotlight for their futures. Am i prejudiced in their behalf? You bet!!!! If you weren't an opera fan before you attend this show, you will be a huge fan when you walk out.
Donna Cawley
IL
✓
Verified Traveler
Show was great, but food could use some improvement.
Darwin Covington
IA
✓
Verified Traveler
They have talent but i am not an opera fan so did not care for that part of the show. They need to hire someone to help with their stage presence and showmanship. They are a young group and will get better and better with time.
Jay Young
Rowlett, TX
✓
Verified Traveler
"Another so-so show."
Another so-so show. Music was good. The texas tenors did not seem very energetic during show.
MOST POPULAR THINGS TO DO
IN BRANSON MISSOURI
Book Now!