Now Accepting

Bee Gee's Disco Fever 2019 Schedule
Location: God and Country Theatre,



The show last approximately 2 hours.

Appropriate for All Ages

Handicap Seating Options Available: Wheelchair Seating, Aisle Seating, Limited / No Stairs Seating

Non-Flash Photography is Permitted

Gift Shop On-site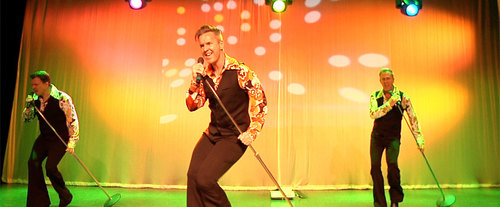 Branson, Missouri is inviting you to dust off those old platform shoes and hike up your bell-bottoms to experience the history and music of one of the most famous and beloved acts in music, the Bee Gees! From "Jive Talkin'" to "Stayin' Alive", Bee Gees and Beyond will transport you back to a time when disco-balls were all the rage and dancing was a way of life!
Book Now!