Branson Zipline and Canopy Tours 2023 Schedule

Branson Zipline and Canopy Tours 2023 Schedule
Branson Zipline and Canopy Tours is the original zipline attraction of the Branson area and offers your family an exciting way to explore the Ozarks natural beauty during your next visit! Strap in for action as you soar above the ground via a series of ziplines, bridges and platforms all while learning about the sights seen. Furthermore, you can ensure the best for you and your family as Branson Zipline and Canopy Tours only employs course certified guides that have been trained by Association for Challenge Course Technology (ACCT) - certified trainers.
Branson Zipline and Canopy Tours Schedule
Ozarks Explorer Canopy Tour

The canopy tours are between 2 and 3 hours, depending on which you choose.

Date / Day
Available Times
Full Calendar
Ozarks Explorer Canopy Tour:
The Ozarks Explorer Canopy Tour includes fantastic views and adventure including suspension bridges to conquer, ziplines to soar across, and beautiful sights to see. This zipline tour features a 40-foot free fall, 7 ziplines, 10 suspension bridges, and lasts approximately 2.5 to 3 hours. This adventure is perfect for a morning or afternoon.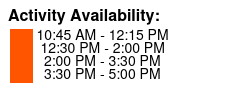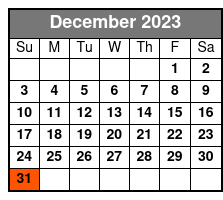 Book Now!