Contact Us
1-800-987-6298
Cassandré Voice of an Angel Christmas Spectacular 2022 Schedule
Cassandre is known far and wide for her amazing vocal talents, and on your trip to Branson, you can enjoy Cassandre & Friends playing live at the Hughes Brothers Theatre. During the show, Cassandre will sing pop, gospel, classical, and Broadway hits, all backed up by a talented orchestra. Cassadre's performance is one the whole family will fall in love with, as she uses her magnetic personality to connect with her audience from the stage to stir emotions. Cassandre & Friends is a must-see on your trip to Branson!
Cassandré Voice of an Angel Christmas Spectacular Schedule
Full Calendar
Cassandre The Voice of an Angel Christmas Spectacular :
During the Christmas Spectacular show, guests will be treated to the normal Cassandre and Friends show for the first half. Then, the second half truly shines with an amazing array of cheerful Christmas songs to put you in the holiday spirit! This show features the talents of Cassandre and Timothy Haygood as well as The Stardust Band and Branson's largest live orchestra.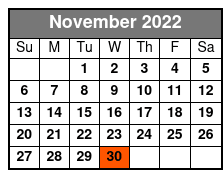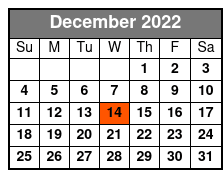 Book Now!