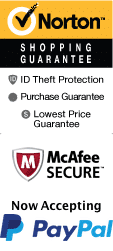 Comfort Inn at Thousand Hills Branson
203 Wildwood Dr Branson, MO 65616
1-800-987-6298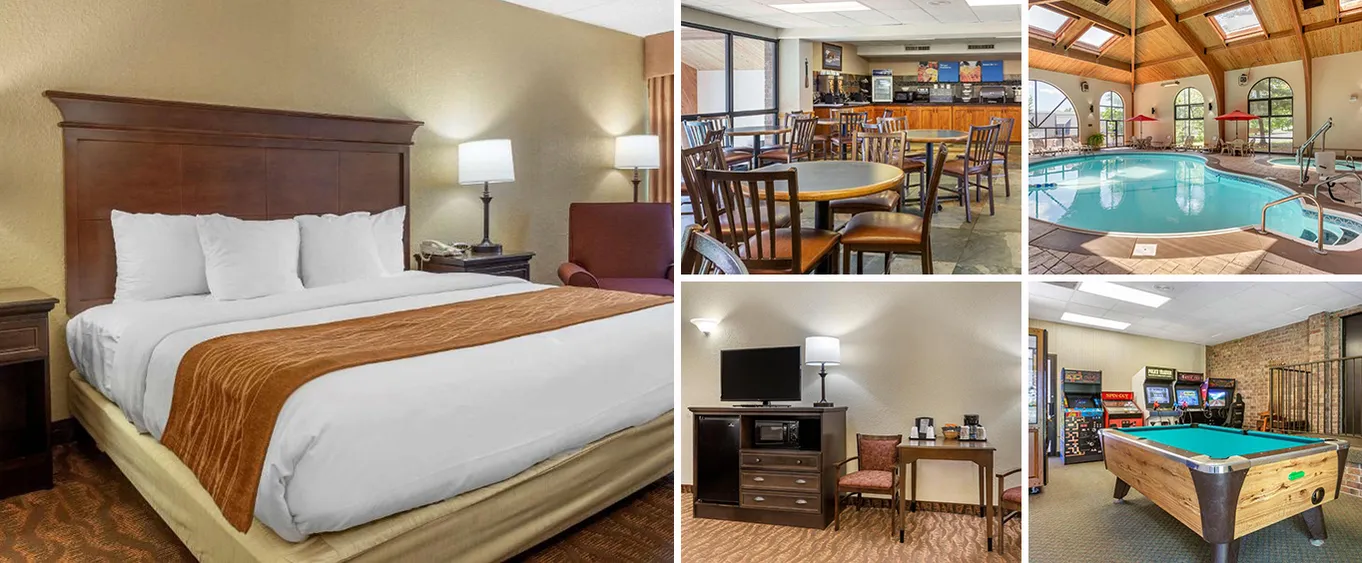 Related Lodging by Category:
Comfort Inn at Thousand Hills is located less than a mile from Branson's Christmas Wonderland and other great shows. Other fantastic attractions nearby include the Haygoods, King's Castle Theatre Shows, and Reza Edge of Illusion Magic Show. No matter what you are doing while in Branson, you will have a marvelous time experiencing a great location, countless amenities, and the comforts of home all rolled into one.
About the Hotel

After spending the day exploring the Ozarks and the surrounding area, guests will have a great time relaxing at the Comfort Inn at Thousand Hills. The amenities here are fantastic, offering plenty of methods to relax and unwind. Just a few of these perks include dry cleaning, an indoor swimming pool with a sauna, a meeting facility, a high-speed internet connection, a fitness center, and a free hot buffet breakfast. Guests will have an amazing time swimming in the pool or relaxing in the indoor sauna. Then, get in a workout at the fitness center which comes with the best equipment available. Guests can also enjoy meeting facilities if they are traveling on business. Start each morning off with a delicious breakfast for the best fuel to start the day. These amenities are great for making your vacation to Branson, MO a memorable one.
About the Rooms
Of course, the rooms are comfortable and welcoming too. Once inside their hotel for the evening, visitors will be able to relax and unwind with the plush bedding as well as a variety of great entertainment options. Guests can spend the evening in utmost comfort as they watch tv with premium channels, browse the internet and social media with the free WiFi, and relax while rejuvenating yourself for the next day of fun Branson adventures. The bathroom also comes equipped with extra perks like toiletries and a hairdryer to make sure that your morning routine runs smoothly. For those looking for an unforgettable adventure in Branson, MO, the Comfort Inn at Thousand Hills Branson is the best option. Don't miss out!
Of course, there are plenty of great restaurant options nearby for when guests work up an appetite. Guests will enjoy grabbing a bite to eat at famous Branson restaurants like Florentina's Ristorante Italiano, Gettin' Basted bbq, and Scooter's Sports Grill. With a plethora of restaurants, shopping destinations, and attractions nearby, the Comfort Inn at Thousand Hills Branson location is an amazing one.
With a prime location close to all of the city's top attractions and plentiful amenities to make sure you stay entertained and relaxed, the Comfort Inn at Thousand Hills is an amazing hotel to book.
Reviews

Judy Burge
Haughton, LA
✓
Verified Traveler
"It was easy to get to and the staff was very nice."
The room was nice and clean and we enjoyed the breakfast. It was easy to get to and the staff was very nice.

Linda Cole
Houston, TX
✓
Verified Traveler
"We will definitely stay there again."
They were so accommodating for us. The breakfast each day was great!!!! We will definitely stay there again.

Pamela Leistico
Reeseville, Wisconsin
✓
Verified Traveler
"It was very close to all the shows and dining places."
The hotel was great. The staff were very friendly and helpful. The room was spacious, clean, and bed was very comfortable. The breakfasts were good and you could not beat the location. It was very close to all the shows and dining places.

Joy Rikli
St. Louis, MO
✓
Verified Traveler
"...housekeeping staff works harder than any other hotel I've stayed at."
Our room was huge, with a jacuzzi tub and a fridge and microwave. The staff was very friendly and answered all our questions. The indoor pool and hot tub were wonderful. And the housekeeping staff works harder than any other hotel i've stayed at. Our room was impeccable at all times.
Location Highlights
Gather round a table at Florentina's Ristorante Italiano where you can devour Italian themed a la carte items such as antipasta, meatballs, bruschetta, margherita pizza, and more. One of the most locally cherished shops in Branson is the Kringles Christmas Shops which offer up holiday-themed wonders throughout the year; this festive wonderland is home to expert crafts, home accents, and the perfect gifts for loved ones. For absolute convenience, Branson's Walmart is located close to your vacation dwelling, so if you have lapsed on packing toiletries or simply need groceries, cough syrup, or anything in between, you can rest easy knowing that you can find it. Having won Branson's Platinum Award, the posh Thousand Hills' Comfort Inn is sure to impress as it not only faces the Thousand Hills Golf Course, but it also offers a fanciful location close to the Baldknobbers and more.
Book Now!