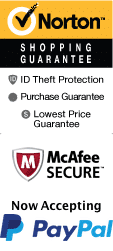 Residence Inn by Marriott Branson
280 Wildwood Dr S Branson, MO 65616
1-800-987-6298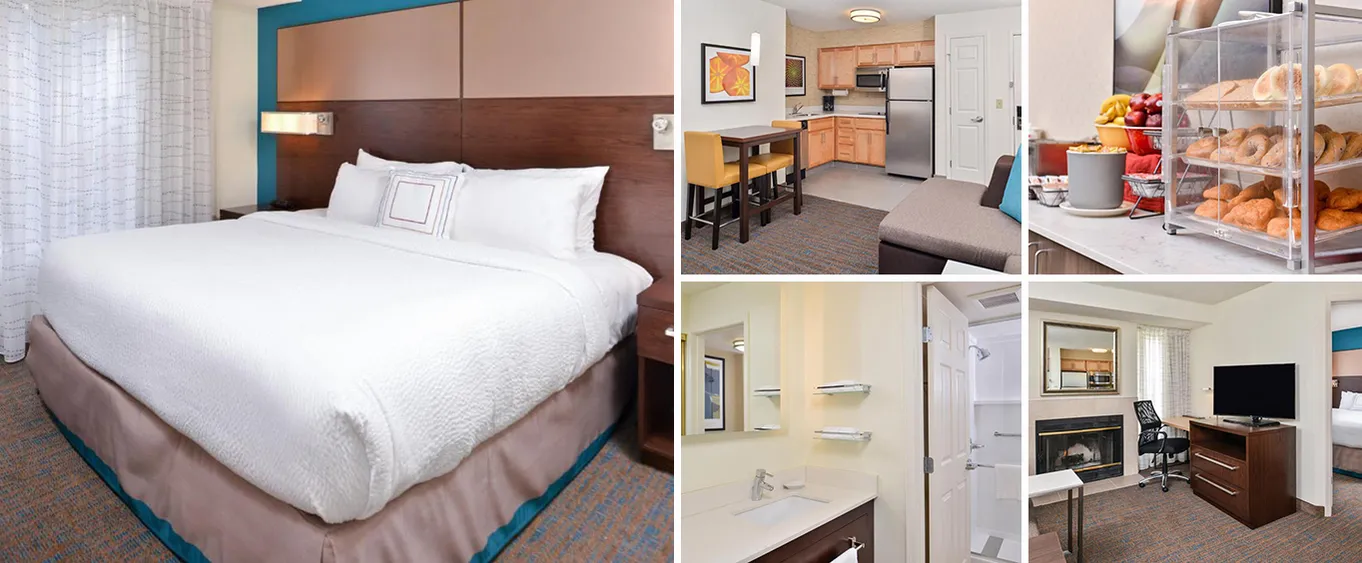 Patrons to the city of Branson, MO are sure to have a great time discovering the Ozarks. With its plentiful and fantastic attractions and gorgeous scenery, it is a great vacation spot. For those looking for a place to stay, consider the Residence Inn by Marriott Branson, a hotel that comes with great amenities and position within Branson's hottest districts.
The hotel is close to the Titanic Museum Attraction, Runaway Mountain Coaster, White Water, and Fritz's Adventure. With a great location close to many different local attractions, it is an idealized selection for those wanting to book a hotel in the area.
About the Hotel

After exploring everything that Branson has to offer, guests can return to the hotel for a comfortable evening of relaxation and comfort. Guests can lounge in the comfortable lobby which has plenty of furniture to lounge on. The expansive lobby is also home to the reception desk which is staffed by helpful employees who can help you make plans and get all the Branson information. Looking for some entertainment while at the hotel? Guests can take a swim in the indoor swimming pool, or get in a workout at the fitness center. Combined with all the fun of Branson, this hotel is certain to be an amazing addition to your vacation!
About the Rooms

Upon returning to your room for the evening, visitors will also be able to enjoy the comforts of home with plush bedding, television, and free WiFi. Each morning can be started with a delicious free hot breakfast and there are laundry facilities, wake up calls, and a mini kitchen to help with convenience. The rooms are designed with guests' comfort in mind, allowing them to completely relax and unwind. Watch TV, browse the internet with the free WiFi, and have a great evening of comfort.
All the fun of Branson is sure to help you work up an appetite, and there are plenty of great eateries to choose from while in Branson. Here, guests will be able to dine at places like Mel's Hard Luck Diner, Gettin' Basted, Cakes & Cream Fifties Diner, and Florentina's Ristorante Italiano. No matter your tastes, you'll find something to your liking.
From all of the fun of Branson to the hotel of your choice, the Ozarks offer so many amazing things. Get out and experience all of the theme parks, dinner shows, and more. With a stay at the Residence Inn by Marriott Branson, guests will be able to have a memorable adventure.
Reviews

Tracy Whitaker
St Louis , MO
✓
Verified Traveler
We enjoyed the entire branson experience including the hotel, shows, decorations, shopping, dinner and very friendly people
Location Highlights
Nestled in the heart of Branson, the Residence Inn by Marriott Branson 6 is located just minutes away from some of the most popular attractions in the city, making it an ideal base for exploring the area. If you're looking for shopping opportunities, you'll be pleased to know that several convenience stores, grocery stores, craft malls, and boutiques are just a short drive away. Foodies will also love the endless dining options nearby. For example, fall in love with the home-style cooking of the Fall Creek Steak and Catfish House or try the savory smoked meats from Billy Bob's Dairyland. You can also enjoy outdoor activities in the natural beauty of the area's parks, such as the Lakeside Forest Wilderness Area or explore the National Tiger Sanctuary to learn more about its incredible wildlife. With so much to see and do just outside the doorstep, the Residence Inn by Marriott Branson 6 is the perfect accommodation choice for your Branson trip.
.
Book Now!