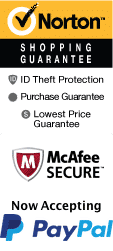 YOUR PEACE OF MIND IS OUR TOP PRIORITY
Should you need to cancel at any time, you have up to 48 hours from your vacation start date to do so for a 100% future travel credit.
#1 Hits of the 60's

Location: Clay Cooper Theater in Branson MO, 3216 W 76 Country Blvd Branson , MO 65616
1-800-987-6298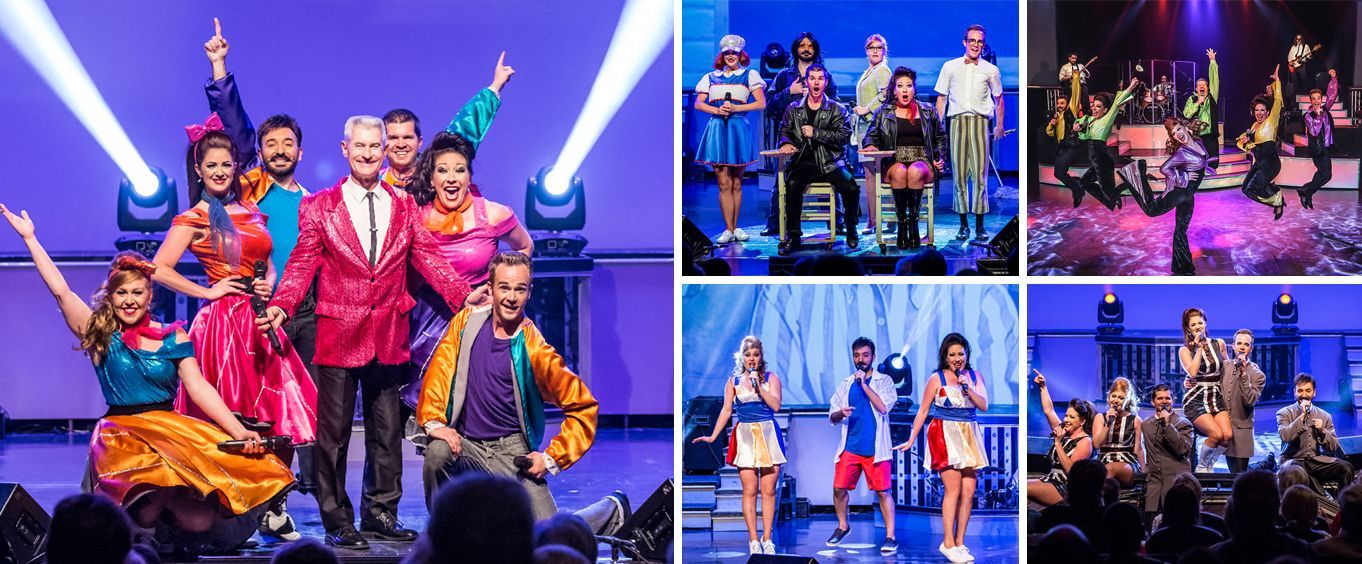 Description
#1 Hits of the 60's Photos (14)




Customer Photos (4)




The #1 Hits of the 60's music show is back for another fabulous season in Branson! This fun and exciting show takes you through the 60's with hits from genres like the British Invasion, Motown, California Surfin', and the Age of Aquarius. Whether you grew up listening to these groups and know every single word to every single song or you are a new listener, this show is sure to be an amazing time. High energy and tons of talent await!
The two-hour #1 Hits of the 60s Tribute Show in Branson gives guests a glance into some of the best decades of music history. Hear the best of the 50s and 60s with the greatest hits and your favorite songs from artists such as:
Elvis Presley
The Beach Boys
The Supremes
Paul Anka
Buddy Holly
Petula Clark
The Beatles
And more!
Each of these live shows is authentic and fun, capturing the true essence of these artists and their music. There are amazing elements as well that set it apart from other musical productions and turns it into a high energy party. Guests will witness more than 100 costume changes along with video through state-of-the-art equipment and a group of seven talented performers. Guests will also be able to play a fun trivia game and be transported back to the days of their youth with the fun high school dance experience. Of course, audience participation and talented performers makes it truly unique.
About the Cast
Matt Muhoberac

: This performer is a jack of all trades, having worked as a composer, singer, and musician for critically acclaimed shows. You might recognize his work in dramas such as General Hospital and NBC Sports and Friends. He's also created advertising music for companies like Budweiser and McDonald's and participated in cartoons like The Addams Family and the Power Puff Girls. As a founder, he pours his heart and soul into each performance.
Amber Campbell

: Performer and wife of Matt, Amber is a talented performer. She graduated from Southwest Baptist University with a degree in theater and music. She has performed in many different Branson shows throughout the years, but her biggest success is the #1 Hits of the 60s.
Kelly Parrish

: This small-town girl moved to the Windy City to pursue a career in TV and Film, working alongside Oprah Winfrey and Jimmy Osmond. She performed in the Osmond's American Jukebox, and currently performs with the #1 Hits of the 60s.
Michael Jason Frost

: Frost's performance roots took place in Pigeon Forge, TN. Here, he performed in 'The Miracle' and 'Joseph and the Amazing Technicolor Dreamcoat'. Since in Branson, he has performed at Dolly Parton's Stampede and The Little Mermaid. When he isn't performing in Branson, he releases his solo gospel music.
Josh Carroll

: Josh Carroll has music and performance in his blood, coming from a family of performers and musicians. He performed in the Magnificent Country Show at the White House Theater as well as the Magnificent America and Magnificent Seven. He currently plays the guitar in the #1 Hits of the 60s.
Mike Williamson

: This multi-talented performer has roots in guitar, harmony singing, trumpet, trombone, tuba, euphonium, mandolin, ukulele, bass, dulcimer, harmonica and percussion.
Ryan Dunn

: This professional saxophonist has performed live music for nearly a decade and prides himself on his blues, funk, soul, and classic oldies vibes. This is his very first Branson appearance!
Kaylee Ruden

: This featured performer has an amazing voice. She has appeared in shows all over Branson including performances at Silver Dollar City. She is married to Chad Ruden who also performs in Branson.
Eric Dalton

: Eric has performed in a variety of shows and is returning to the #1 Hits of the 60s this year. He has performed on the Holland America Cruise Line and has appeared at Silver Dollar City as well. He is an amazing singer and dancer.
Jordan Dickison

: With a bachelor's in music, dance, and theater, it is no wonder that Jordan Dickison is a talented force to be reckoned with. For six years, he has lived in Branson and performed on the Showboat Branson Belle, Clay Cooper Country Music Express, and Hot Rods & High Heels.
About the Clay Cooper Theatre
Known for bringing some amazing live shows to Branson MO, the Clay Cooper Theatre is the go-to venue for amazing concerts. You will enjoy everything from music to comedy here. Each show is given extra energy and showmanship with its expansive stage and state-of-the-art sound and lighting systems. As well as the #1 Hits of the 60s Tribute Show in Branson and the Branson classic Country Music Express show, the theatre is also home to the Haygoods, Dean Z Ultimate Elvis, Shoji Tabuchi, and Hot Rods and High Heels. Each of these tribute productions brings fantastic entertainment to the forefront of your vacation, so don't miss out on booking your tickets!
Do not miss out on an amazing time in Branson MO with the #1 Hits of the 60s. This amazing musical concert is sure to bring energy and fun to the stage! Find other things to do in the area for a great Branson vacation.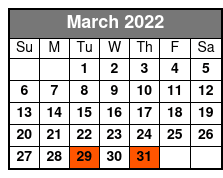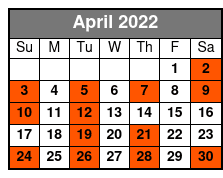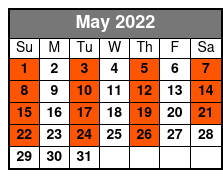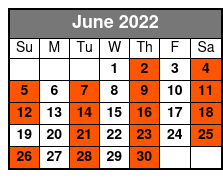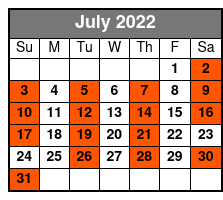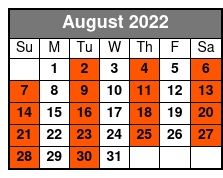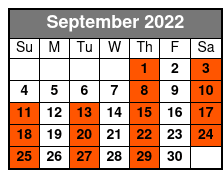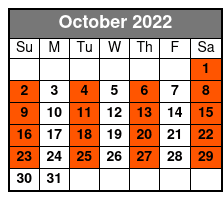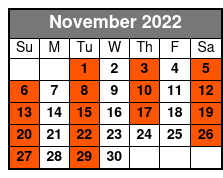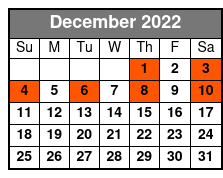 #1 Hits of the 60's & 50's too
Available 3/17 until 10/29
Includes admission to the #1 Hits of the 60's show.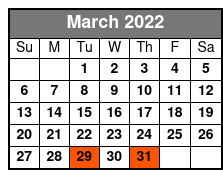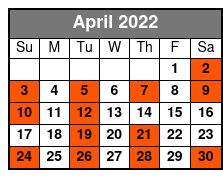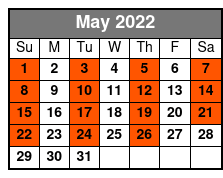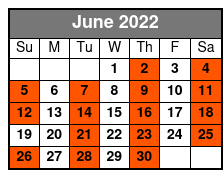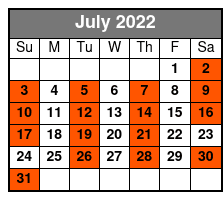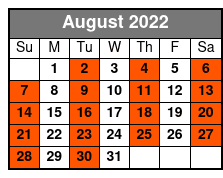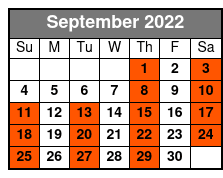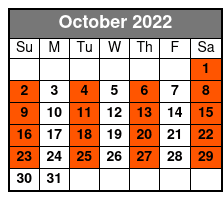 #1 Hits of the 60's & 50's too Christmas Show
Available 11/1 until 12/10
Get into the holiday spirit by enjoying the performance of the #1 Hits of the 60's & 50's too Christmas Show.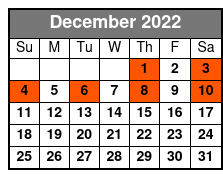 Reviews

Patty Gibson
San Antonio Texas.
✓
Verified Traveler





"I highly recommend it."
We have been going to this show for years. The first time i saw it we were invited by julie flora. She took my granddaughter on stage for one of the dances and since then she has never missed going to branson with us (the past 4 years). The show was awesome for all ages and entertaining. Julie is gone but the show is still awesome and i highly recommend it.

Stacey Deere
LA
✓
Verified Traveler





"We loved it and it ended up being our favorite.."
We didn't even plan on going to this show, but didn't have anything scheduled one night so we decided to take a chance on it. We loved it and it ended up being our favorite show out of all the ones we went to. My daughter who was 9 especially loved it and even my 4 year old son liked it. We plan on going back again this year.

Rjc
MO
✓
Verified Traveler





"..one of the best fun shows in Branson."
This is the best show in branson. The music, the singing, the 60's theme all combine to make this one of the best fun shows in branson. The tribute to the troops was great, as was the screen presentation of the 60's leaders such as martin luther king, and the kennedy's. The band was fantastic and the gift shop with the 60's items brought back memories. If you were alive in the 60's you must see this show.

Cindy Oeser
Great Bend Kansas
✓
Verified Traveler





"This was the best show we saw!!"
My husband and i visited branson the last part of april this year. We had an afternoon to fill so we went to #1 hits of the 60's. This was the best show we saw!! I was impressed with the band, singers and choreography of this show. The music and how it was presented was great!! I hope more visitors are encouraged to see this one!
Frequently Asked Questions for #1 Hits of the 60's:
Approximately how long is it?

It is approximately 2 hours.

In what theater is it held?

It is held at the Clay Cooper Theatre.

What type of parking do you have?

Parking is free at the theater.

What is the dress code?

Dress code is casual.
#1 Hits of the 60's Schedule
| | |
| --- | --- |
| Date / Day | Available Times |
| | |
| | |
| | |
| | |
| | |
| | |
| | |
Book Now!