Nashville Roadhouse Theater at the Branson Star
Location: Branson Star Theatre, 3750 W 76 Country Blvd Branson, MO 65616
1-800-987-6298

The Nashville Roadhouse Theater at the Branson Star boasts some of the grandest entertainment, live shows, and tribute show wonders to the forefront in Branson! Experience some marvelous music shows, from tributes to country music to energetic 80s concerts. No matter what genre you are interested in, you can jam around to masterful music at this brand new venue!
About the Roadhouse Theatre: Experience Amazing Entertainment at Nashville Roadhouse Theater
This theater offers a plethora of musical ventures throughout the week. Jam-packed schedules feature everything from a Kenny Rogers tribute show to a concert filled with 80s ballads and jams. Rock out to your favorite jams while enjoying the talented Branson artists. The theater has two stages, each of which produces some of the finest entertainment. So be sure to visit the next time you stay in the Ozarks! If you are a fan of great music, this is an absolute must-attend show. Do not miss out on the opportunity for great fun when you are in the Branson area.

Dec 2 & 3 Preshow:
Faith and Wisdom Church Choir
Browse through all of the shows available at this new Road House theater. Whether you want to check out the Motown music show, some hilarious comedy, or variety shows, there's something for everyone. Fantastic music, talented singers and band members, and more await you at this lovely venue.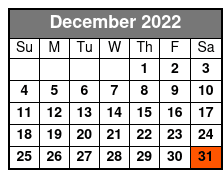 Options:
Nashville Roadhouse Live
Available 12/9/2022 until 12/17/2022 View Detailed Schedule
Join the ever-talented Stevie Lee Woods and Kathie Baillie & The Boys for the Nashville Roadhouse Live Show! This show is ran in Grand Ole Opry-style fashion, with new guests each and every week! This show has received outstanding reviews and is rated as one of the best new shows in Branson!
Phil Dalton Theater of Illusions
Available 12/8/2022 until 12/17/2022 View Detailed Schedule
Prepare to be amazed when you see the Phil Dalton Theater of Illusions show! This delightful production will shock and leave you in awe. Join Phil as he makes people disappear and reappear, levitates, and shows off sleight-of-hand tricks that are sure to bend your mind. These illusions are exciting and are great to thrill the entire family, so do not miss out on all of the fun.
Best of Motown and More
Available Now until 12/21/2022 View Detailed Schedule
If you love Motown sounds, this should absolutely be on your Branson bucket list! Get tickets to the Best of Motown and More show to enjoy the best of Motown sound.
That Mentalist Guy
Available 12/8/2022 until 12/17/2022 View Detailed Schedule
Enjoy an evening of mystery and intrigue with That Mentalist Guy, a show starring the extremely talented Steve Sanders. He specializes in mind-bending mentalist tricks that will leave audiences reeling and wondering just how he does it. Complete with audience interaction and tons of illusions to enjoy, this show is a must-have addition to any Branson itinerary.
Ric Steel
Available 12/6/2022 until 12/13/2022 View Detailed Schedule
Enjoy the hit songs of Johnny Cash, Roy Orbison, and the King or Rock and Roll, you're certain to have a blast with tickets to see Ric Steel. This talented performer brings some energetic vocals to the stage. Paired with live guitar playing and amazing music, visitors will tap along with some iconic hits. Ric Steel is a Grammy Nominee and an internationally acclaimed vocalist who brings some of the hottest music to the Branson entertainment scene. Don't miss out!
New Years Eve Bash
Available 12/31/2022 until 12/31/2022 View Detailed Schedule
Ring in the New Year at the Nashville Roadhouse Theater with an exciting and fun New Year's Eve Bash! You'll experience some great live music and plenty of fun! The event features two bands, food, party favors, and a balloon drop to ring in the new year. Guests can also enjoy a full service bar and some awesome karaoke! The show stars Stevie Lee Woods along with the South Side Johnny Band and of course the talents of the Nashville Roadhouse Band.
Morace Family Listen to the Music Christmas Show
Available 12/10/2022 until 12/17/2022 View Detailed Schedule
Experience some amazing, festive fun in Branson, MO with the Morace Family Listen to the Music Christmas Show. During the first half of the production, enjoy the classic variety and comedy the Morace Family show is known for. Then, during the second half of the show, enjoy Christmas songs and joyous fun. Top it all off with a heartwarming patriotic portion of the show for a magnificent day out in Branson.
Reviews

Tracy Bryant
Oklahoma City , Oklahoma
✓
Verified Traveler
The singers were great, the theater was kind of run down.
Frequently Asked Questions for Nashville Roadhouse Theater at the Branson Star :
What is the dress code?

Dress code is casual.

Approximately how long is the Branson Star Theater Shows ?

Each show lasts approximately 2 hours.

In what theater is the show held?

Nashville Roadhouse Theater at the Branson Star.

What type of parking do you have?

Parking is free.
Book Now!