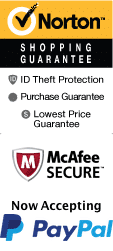 Wild World Branson VIP Animal Adventure & Nine Hole Black Light Mini Golf Abyss Regular Plus Ticket
2020 W 76 Country Blvd Branson, MO 65616

Branson's Wild World is no longer available.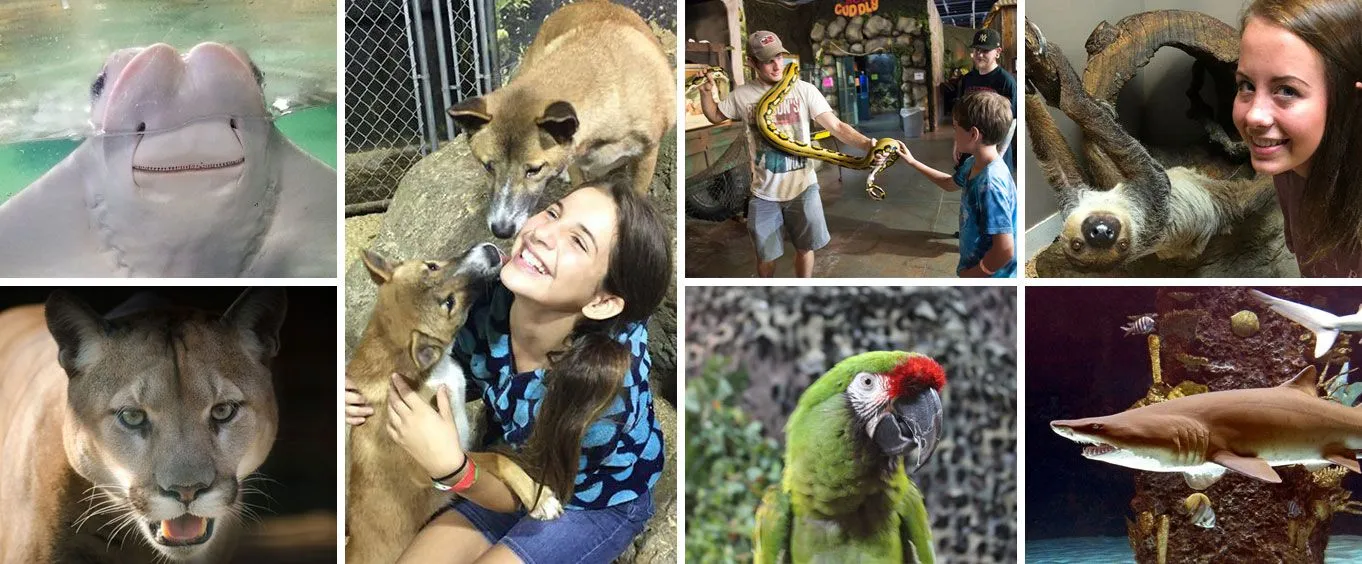 Wild World Branson VIP Animal Adventure & Nine Hole Black Light Mini Golf Abyss Regular Plus Ticket Photos (24)




Looking for an awesome experience in Branson for the whole family? With this Wild World Branson MO ticket, you can explore endless Branson animal attractions and play mini golf!
Blacklight Mini Golf at Branson's Wild World
The 3D Adventure Mini-Golf, included in your admission ticket, is themed around Davey Jones. Guests will be on the lookout for his treasure as you take on a fun, 9-hole blacklight mini-golf course. This glow golf environment is filled with fun sea-themed sculptures that will make for a bit of friendly competition during your visit.
Wild World Branson VIP Animal Adventure
On the Animal Adventure, you'll view a ton of different animal exhibits, including touch tanks, a reef, and many different species of birds, aquatic animals, reptiles, and mammals. For those who are interested, ask an attendant to hold some of the snakes, lizards, and more housed here! Just a few of the residents include a bearded dragon, a king snake, and a corn snake, and guests can even visit with stunning rainbow macaws and watch them on their perches.
Wild World Animal Exhibits
Cute But Not Cuddly:
This section of the aquarium and animal adventure is home to some stunning animals that are sure to capture your heart. Of course, they aren't for petting!
Deadly and Dangerous: For those who are interested in the wilder side of the animal world, the Deadly and Dangerous exhibit is an intriguing section. The Mayan-themed exhibit features a variety of dangerous animals including crocs, venomous snakes, spiders, and fish.
Wolf Woods: See these majestic mammals up-close with the region's first indoor wolf exhibit. Branson's Wild World is home to a beautiful pack of hand-raised British Colombian Wolves which can get up to three feet tall. Separated by a piece of tempered glass, you'll be able to watch these animals in all of their glory for an unforgettable time.
Living Dinosaurs: Get an upclose look at real fossils, photo ops, statues, animations, and more! The exhibit is 5,000 sq ft and showcases a freshwater feature comprised of 40k gallons of water. Here you can see jellyfish, sharks, octopus, turtles, lizards, and more.
The Touch Tanks: One of the most interesting and fun features in the aquarium and animal adventure park is the touch tank area. Here, guests can get a hands-on feel for a variety of unique creatures. They are friendly and fun, and make for a great learning experience that all ages can appreciate. Species in the touch tanks include bamboo shark, horseshoe crabs, stingrays, and sea urchins.
A list of the many various species that you will see at Branson's Wild World are as follows (but are not limited to)...
Aquatic Animals
Tiger shovelnose catfish
Sea cucumber
Sea sponge
Sea turtle
Dottyback fish
Leopard shark
Coral beauty angelfish
Various stingray species
Starfish
Mudskippers
Crocea clam
Lionfish
Hermit crabs
Clown tigerfish
Zebra Moray
Blue spiny lobster
Flagtail fish
Clownfish
Birds
Red-crested turaco
Military macaw
Green-winged macaw
Scarlet macaw
Blue and gold macaw
White cockatoo
Sulphur-crested cockatoo
African grey
Creepy Crawlers
Western black widow
Pink toed tarantula
Emerald skeleton tarantula
Florida wolf spider
Hissing cockroach
Striped bark scorpion
Fire centipede
Goliath bird eating spider
Mammals
Mountain lion
Fennec fox
Genet
New Guinea Singing Dog
British Columbian wolf
Fruit bat
Reptiles & Amphibians
Boas
Dart frogs
Boa constrictors
Geckos
Axolotl
Black throat monitor
African Albino clawed frog
Pythons
Chameleons
Bullsnake
California king snake
Milksnakes
Cobras
Copperheads
Vipers
Bearded dragon
Argentine black & white tegu
Crocodiles
Alligators
Additional Cost Activities
A unique way to experience the animal kingdom is to learn about how each species eats. With the live feedings offered, guests can truly be amazed at the animals held here. Each feeding is an additional cost but is a must-add activity for those who want an unforgettable time.
Shark Feeding: Head over to the massive shark tank where you'll be the master-feeder! The species held here include brown sharks, smoothhound sharks, blacktip sharks, nurse sharks, and bamboo sharks. A knowledgeable aid will show you how to feed them with a safe pole, and soon you'll be working up a shark storm!
Sea Turtle Feeding: One of the most beautiful creatures held at Branson's Wild World is Savannah the Sea Turtle. You'll get the unforgettable opportunity to feed her. Climb up to her tank where you can feed her fish from a pole and get a close-up look at how Savannah eats.
Stingray Feeding: Stingrays are probably some of the most personal and fun animals. With so much character, you'll have a blast watching them splash around especially when you offer them food! Once you're given a cup of shrimp, you'll be able to stick your hands into the tank and they'll eat directly from you!
Alligator Feeding: Ever wonder how these dinosaur-like creatures eat? For an additional cost, guests will be directed into a proper and safe feeding session with some of the most beautiful and dangerous creatures in existence.
Koi Fish Feeding: This tranquil and gorgeous area is filled with color, and guests can truly experience the magic of a koi pond with a feeding opportunity.
Visit with the Dingoes: For an even more interactive experience, guests can choose (for an additional cost) to head into the New Guinea singing dog enclosure to interact with some gorgeous animals. This pack of five dingoes is friendly and they are packing so much personality! Pet and take pictures with them while getting to know about this endangered species.
The Gift Shop: Don't forget to stop at the gift shop on your way out for a souvenir to take home with you. The shop has a ton of wares including logo mugs, stuffed animals, and even paintings done by the resident New Guinea Singing Dogs (dingoes).
So get started on your amazing vacation today and book a stop at Branson's Wild World for an unforgettable trip! Branson wild world reviews
Reviews

Gary Burgener
Columbia, Missouri
✓
Verified Traveler
"Very friendly and informative staff. "
Great place for the entire family!!! Very friendly and informative staff. Really enjoyed the free glow in the dark mini golf and free arcade games.

Kendra Jett
Sedalia, MO
✓
Verified Traveler
Mini golf area isn't very big. Kind of a long wait to get it but we were also there at the same time a very large group came in
Frequently Asked Questions for Wild World Branson VIP Animal Adventure & Nine Hole Black Light Mini Golf Abyss Regular Plus Ticket:
What is included in the admission price for Branson's Wild World?

Includes admission into Branson's Wild World and Blacklight Mini Golf.

Approximately how long could a customer plan to spend at Branson's Wild World?

Guests spend approximately 2-4 hours at Branson's Wild World.

What amenities are available?

There is a gift shop available.

Is photography & video recording allowed?

Yes.

For what ages is this appropriate?

This activity is great for all ages.

Is parking available? Is it free?

Yes, parking is free.