Book Branson, Missouri Attraction Tickets Online
Make reservations online today for admission tickets to all of Branson's incredible attractions and activities. From museums and theme parks to historical landmarks and water slides, you'll find something for every member of the family.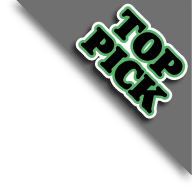 Among the Branson area's "must see" attractions are the Showboat Branson Belle Lunch & Dinner Cruises, which give visitors to the region a chance to enjoy dinner and a show on scenic Table Rock Lake.
Available 119 days between Aug 22, 2018 & Jan 1, 2019
View Schedule
Aug 22
12:00 PM
4:00 PM
8:00 PM
Aug 29
12:00 PM
4:00 PM
8:00 PM
>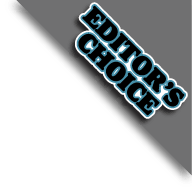 This city has a setting of the 1800s and plenty of rides, shows, crafts, and other attractions for all ages to enjoy. Silver Dollar City generally takes a few days to get through. Guests of all ages are welcome.
Branson Titanic - World's Largest Museum Attraction is one of the attractions you will enjoy due to the fact that this is based on the historical ship which was massive.
This attraction will have you doing a double take trying to decide if the celebrities are real or wax, and do not forget the camera to take some photos with some of the most famous people around.
Fritz's Adventure in Branson, Missouri is one of the most engaging attractions that anyone can enjoy in Missouri as they offer a grand indoor and outdoor adventure that's suitable for the whole family!
Available 134 days between Aug 20, 2018 & Dec 31, 2018
View Schedule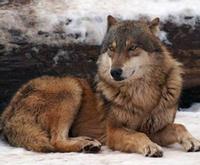 If you are looking for the perfect vacation destination that is educational and as fun for kids as it is adults, come to Branson's Wild World VIP Animal Adventure, where people of all ages are encouraged to learn about animals!
One of the best attractions to look into is Hannah's Maze of Mirrors which is a 20-40 minute journey into a fairy tale like experience that will make you want to come back for more.
Special Offer: Buy 1 Get 1 Free
Click Here for More Information

The Bigfoot 8DI Action Cinema gives you a 3-D interactive movie experience that lasts about 10 minutes. You will have three exciting movies to chose from with an exciting plot and plenty of actions. The movie are Cyborg Cowboys, Bigfoot Breakout, and Mutant Zombie Attack.
Aug 19
10:00 AM
to
10:00 PM
Aug 20
10:00 AM
to
10:00 PM
Aug 21
10:00 AM
to
10:00 PM
Aug 22
10:00 AM
to
10:00 PM
Aug 23
10:00 AM
to
10:00 PM
Aug 24
10:00 AM
to
10:00 PM
Aug 25
10:00 AM
to
10:00 PM
Aug 26
10:00 AM
to
10:00 PM
>