Branson, MO Attractions
Make reservations online today for admission tickets to all of Branson's incredible top activities, attractions, and things to do. From museums and theme parks to historical landmarks and water slides, you'll find something for every member of the family with the many things to do in the area.
By Date: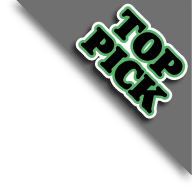 Among the area's "must see" attractions are the Showboat's Lunch & Dinner Cruises, which give visitors to the region a chance to enjoy dinner and a show on scenic Table Rock Lake.
Available 241 days between Apr 14 & Jan 2
Apr 16
N/A
Sold Out
Apr 20
N/A
Sold Out
Apr 27
N/A
Sold Out
>
Beautiful, vibrant butterflies will flutter about during this self-guided tour that includes over 1,000 species of butterflies, a 3D movie about butterflies and how they live and play, a Mirror Maze, and an Insect Zoo. This is a great attraction for the whole family!
Available 628 days between Apr 13 & Dec 31
If you are looking for the perfect vacation destination attraction that is educational and as fun for kids as it is adults, come to Branson's Wild World VIP Animal Adventure, where people of all ages are encouraged to learn about animals!
Available 261 days between Apr 13 & Dec 31
This attraction will have you doing a double take trying to decide if the celebrities are real or wax, and do not forget the camera to take some photos with some of the most famous people around.
Available 231 days between May 15 & Dec 31
The Shepherd of the Hills Historic Homestead attraction is full of history, beautiful views of the Ozark Mountains, and versatile activities for the whole family. The day spent here can lead to a great workout while conquering the ropes course to challenge yourself. It also includes a zip line experience where you can take in the views of the 160-acre homestead while riding at 50 miles an hour. Not to worry, the children can have fun too by also doing many of these activities, however, there is Little Pete's Playground. It has an obstacle course, mini-golf and more for them to enjoy.
Available 237 days between May 1 & Dec 23
Filled with fun for the whole family, the Dinosaur Museum attraction is filled with some of the most unbelievable sculptures of dinosaurs. The museum has brought back to life the tyrannosaurus rex, the brontosaurus, and other creatures of both the sea and land.
Available 262 days between Apr 13 & Dec 31
Branson Farm Mini Golf is an attraction that offers up the classic fun of mini golf with a certain farm-related feel on a 18-hole championship level course that is a first for the area. These things combine to make for a fun and unique approach to the activity. A visit to this mini golf course will be a way to delight the whole family during a visit to Branson, and it will be a fond memory from any visit to the area. The course is conveniently located, so that it is easy to incorporate a bit of mini golfing into any visit to the area.
Available 256 days between Apr 20 & Dec 31
The Bigfoot fun Park attraction in Branson, Missouri is sure to keep you occupied for awhile. This giant theme park is situated right off highway 76. There is more than enough to do for the day. There are world class rides and one of a kind rides that are sure to amaze you. This park is fun for the whole family. There's an arcade, mazes, adventure course, and thrill rides. All designed to let your family enjoy the day, the Ozarks way. There are two different park passes that you can purchase based on your preferences. There is even an 18 course Bigfoot themed mini golf. This course is fun for everyone. Do not forget to take in the state of the art 8Di action cinema theater.
Available 232 days between Apr 3 & Dec 31
Apr 04
N/A
Sold Out
Apr 05
N/A
Sold Out
Apr 06
N/A
Sold Out
Apr 07
N/A
Sold Out
Apr 08
N/A
Sold Out
Apr 09
N/A
Sold Out
Apr 10
N/A
Sold Out
Apr 11
N/A
Sold Out
Apr 12
N/A
Sold Out
Apr 13
N/A
Sold Out
Apr 14
N/A
Sold Out
Apr 15
N/A
Sold Out
Apr 16
N/A
Sold Out
Apr 17
N/A
Sold Out
Apr 18
N/A
Sold Out
Apr 19
N/A
Sold Out
Apr 20
N/A
Sold Out
Apr 21
N/A
Sold Out
Apr 22
N/A
Sold Out
>

By Date: