YOUR PEACE OF MIND IS OUR TOP PRIORITY
Should you need to cancel at any time, you have up to 48 hours from your vacation start date to do so for a 100% future travel credit.
Clay Cooper's Country Music Express
Click for More Information

Exclusive Online Offer: Family Pass Available
(Must purchase in advance online or toll-free at 1-800-987-6298)
Location: Clay Cooper Theater in Branson MO, 3216 W 76 Country Blvd Branson , MO 65616
1-800-987-6298
Description
Clay Cooper's Country Music Express Photos (15)
Customer Photos (4)
Clay Cooper's Country Music Express features talented performers who showcase a variety of musicians who, including bass playing, dancing, country gospel, vocals, showmanship and more, provide an amazing music show experience. The whole family will enjoy the production, especially if you have a craving for a variety of music hits or one of the best things to do in the Branson area.
A live band and live music on the stage helps to create one of the most unforgettable shows of the year, so do not miss out on this awesome time.
Housed in the Clay Cooper Theatre, a 24-member cast of veteran performers brings a high-energy variety show that will have the whole audience tapping their toes, laughing and singing along to the music. Featured performers include a group of 11 dancers; and Colt and Caden Cooper, Clay's sons, who are beginning to follow in their father's footsteps. Plus, you will not find a funnier comedian than the talented Matt Gumm. This show features patriotic songs, rock n roll, country rock, and other live music backed by a talented band who truly take pride in performing for Branson.
About Clay Cooper
With such a likeable personality, Clay Cooper has been a Branson favorite for years. His first experience singing was at the Wylie Opry when he was only fourteen. He got his start in Branson at the age of 16 when he performed with the band the Texas Goldminders. From here, he went on to make a name for himself in the area with his skills. He can sing and play bass and has starred in a variety of fun Branson shows including the Ozarks Country Jubilee, Buck Trent, and the Down Home Country Show. Of course, his biggest success has been owning the Clay Cooper Theatre and bringing amazing entertainment to each audience that visits! Be sure to meet this friendly entertainer when he's finished performing as he heads to the lobby for a fun meet and greet opportunity.
Clay Cooper Ozark Mountain Christmas
Enjoy a fun holiday season at the Clay Cooper Theatre. This awesome show allows guests to enjoy the incredible performing talent of the Clay Cooper cast as well as joyful music to celebrate the Christmas season.
Clay-Goods JamborEVE
Welcome the new year with Clay Cooper's Country Express and The Haygoods! You'll enjoy an incredible evening of family-friendly New Year's Eve entertainment filled with hors d'oeuvres, a cash bar and one-of-a-kind entertainment. At the stroke of midnight, you'll be treated to a massive balloon drop. This blowout party is one you will always remember!
You do not want to miss out on all of the amazing musical talent at this show! All ages are welcome as the comedy and commentary is family oriented, so it is sure to be an amazing time. Bring the entire crew for comedy entertainers and amazing live music at Clay Cooper's Country Music Express!
Clay Cooper's Country Music Express
Available 3/10 until 10/31
Includes admission to Clay Cooper's Country Music Express.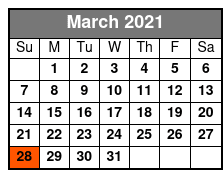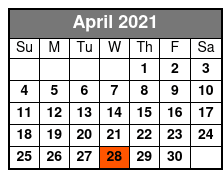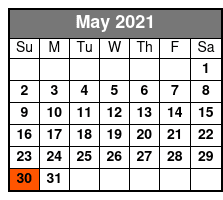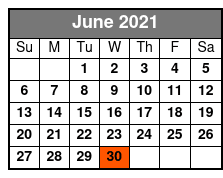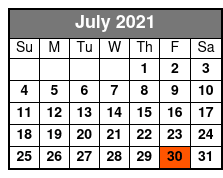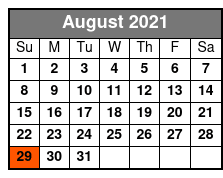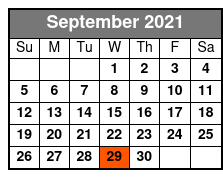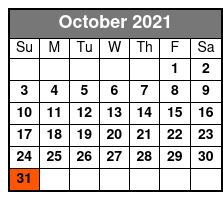 Clay Cooper's Country Music Express Christmas
Available 11/2 until 12/29
Relax and enjoy an evening full of holiday spirit and cheer at Clay Cooper's Country Music Express Christmas.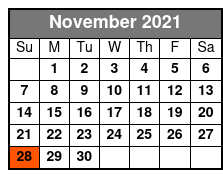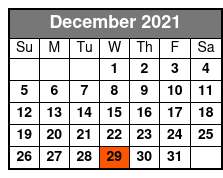 Reviews
Roger Wenschlag
MN
✓
Verified Traveler
"One of the best shows I've ever seen in Branson."
First time for us in 13 visits to branson. Funny, exciting, excellent production values on set and costumes, high energy, great variety of dance and songs, sophisticated humor, great singing, strong patriotic and christain themes. One of the best shows i've ever seen in branson.
Mike & Hazel Cupples
AL
✓
Verified Traveler
"..great family-friendly show"
Clay is so real and personal in the show. He has a great voice and allows each person in the show to shine. This was our first visit to branson, oct 08, and we are so glad we were privileged to see this show. Thanks for a great family-friendly show and we especially loved the way you laugh and enjoy yourself during the show. We wish you and tina the best and love to your new baby. Best wishes to all your family. We were blessed to meet you and see your show. The cupples family, orange beach, alabama, foley, alabama and huntsville, alabama.
Sue Speir
Dallas Texas
✓
Verified Traveler
"this was the BEST!"
We saw clay cooper's show this week, and out of all the shows we saw in branson, this was the best! He is so friendly, and good with the audience. His comedian has us laughing harder than we had in years. I would recommend this show to anyone. We will definitely go see it again when we are in branson.
Donna Shumate
Holly Lake Ranch, Texas
✓
Verified Traveler
"This is a wonderful show."
This is a wonderful show. It is definitely a must if your in branson. We go to his show every year and sometimes twice. We also had a group go see him when he was in marshall texas. Everything was put into the show as he does in branson. Clay, keep up the good work and we'll see you again in branson this year. Sincerely donna shumate
Frequently Asked Questions for Clay Cooper's Country Music Express:
Approximately how long is the Clay Cooper's Country Music Express?

The show lasts approximately 2 hours.

In what theater is the show held?

The show is held at the Clay Cooper Theatre.

Do the performers of the Clay Cooper's Country Music Express sign autographs and meet the audience after the show?

Yes.

What is the length of intermission at Clay Cooper's Country Music Express?

Intermission is approximately 15 minutes.

What type of parking do you have?

Parking is free.
Clay Cooper's Country Music Express Schedule
| | |
| --- | --- |
| Date / Day | Available Times |
| | |
| | |
| | |
| | |
| | |
| | |
| | |
| | |
| | |
Full Calendar
ClayGoods JamborEve New Years Eve Show :

Book Now!
Exclusive Online Offer: Family Pass Available