Hamners' Unbelievable Magic Variety Show
Click for More Information

Exclusive Online Offer: Buy 1 Get 1 Free
(Must purchase in advance online or toll-free at 1-800-987-6298)
Location: Hamners' Variety Theater, 3090 Shepherd of the Hills Expressway Branson, MO 65616
1-800-987-6298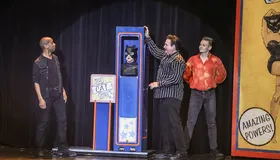 Add extra fun to your Ozark Mountains getaway with a trip to the Hamner Variety Theater to catch one of these amazing live variety and magic show events. Spend an exciting evening with the skillful cast of Hamners' Unbelievable Variety Show Theater in Branson and experience mind-bending illusions, beautiful aerials and acrobatics, Vegas style muisical numbers, and so much more! Be sure to check out this show as it is one of the best things to do in the city!
About Dave and Denise Hamner
Dave and Denise Hamner have dazzled audiences in many locations across the country including Las Vegas, Disneyland and Hollywood's Magic Castle. These master magicians co-own and co-produce Hamners' and were featured on NBC's World's Greatest Magic and on the Trinity Broadcasting Network. In Branson, they have also starred in the Branson productions 'Branson City All Star Revue' and 'Magic of the Night'. The Hamners have been married since 1991.
Awards and Accolades
Bronze Lion Head Award

: This award is presented by charismatic magicians Siegfried and Roy to a performer chosen by them.
Magic Master's Award

: This award is presented by the Magic Master Summit, an online magic convention.
Merlin Award by the International Musicians' Society

: The International Magicians' Society is the largest organization of magic, and this prestigious award honors fantastic magicians. Some of the past recipients include Siegfried and Roy, Doug Henning, and David Copperfield.
Terry Music Award for Humanitarians of the Year 2016

: This Branson Award is handed out by Terry Beene, who wants to recognize the best musicians, magicians, performers, and humanitarians in the Branson area.
Featured on NBC's World's Greatest Magician
About the Hamner Variety Theater
Serving up memorable and entertaining undergoings to the area, this theatre is an Ozarks icon. The theatre features a wide array of awesome shows from magic to hilarious comedy and awesome live shows. Each production successfully utilizes everything from gorgeous lighting and state-of-the-art lighting and video effects to colorful costumes to create unforgettable memories for those who attend. The costumes, dramatic dance moves, and sets aren't the only things that are awesome about Hamner Variety Theater, though.
This performance venue is home to so many talented performers who help bring a great time to audiences. Hamners is also home to the Magnificent Seven, Conway Remembered, Mike Walker Lasting Impressions, and Thank You For the Music A Modern Tribute to ABBA.
Hamners' and the other productions shown at the theater are jam-packed with fun and entertainment for the whole family, and the magical is sure to impress. Come see why this performance has been called the best of its kind ever produced in Branson! If you enjoy magic, music, acrobatics, dancing, comedy, and more, then a trip to the Hamners' Variety Theater is a must as well as one of the top activities in the area.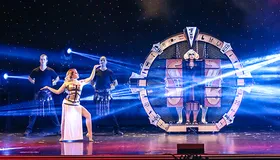 Catch one of these awesome shows to witness magic shows filled with mind bending illusions and other shows that will give you insight into why Branson MO is so popular! Your Branson vacation will be complete with tickets to enjoy other classic Branson attraction options, from riding the roller coaster rides at Silver Dollar City or other theme parks, to taking to museum attractions or witnessing amazing feats at Dolly Parton's Stampede. Be sure to complete your trip with a reservation to your favorite Ozarks hotel or inn.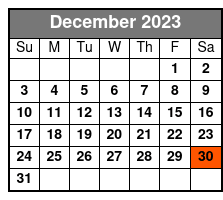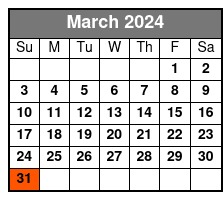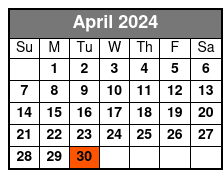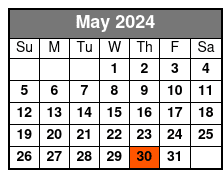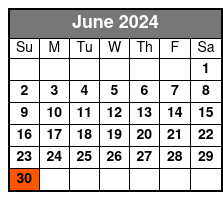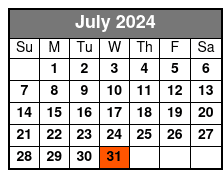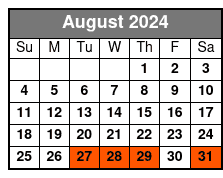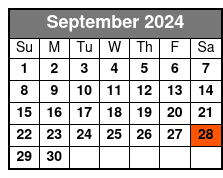 Options:
Hamners' Unbelievable Family Variety Christmas Show
Available Now until 12/29/2024 View Detailed Schedule
Enjoy the holidays with Dave and Denise Hamner at Hamners'! This holiday event features amazing music, comedy, and more.
Reviews

Richard Schwenk
Houston, TX
✓
Verified Traveler
"..this show is an absolute must see, one you will never forget."
There are many tribute performers who can put on a good show. You hear them sing something and think, that sounds like them, very good. There are however few singers who can evoke such pure emotion with a song. Mike walker is one of those exceptional performers who can do just that. What an incredible entertainer. The best performance i have ever seen. If you like conway twitty, this show is an absolute must see, one you will never forget.

Virginia Presgraves
Stanley, VA
✓
Verified Traveler
The talent mike walker possesses is awesome. I was so amazed! This is a must see show. You will go away wanting more and more. If you go to branson, please don't miss this show. Mike walker is conway, i never heard anyone sound exactly like this man, if you love conway, all i can say you will enjoy this show very much. I give it a 10 stars not just five.
Tip: Must go if you are branson!!!

Sandra Bates and LaMott Bates
East Lansing, MI
✓
Verified Traveler
"M.W. was truly fantastic."
M.W. Was truly fantastic. He is an extremely talented fella with a great sense of humor. His performance and message is a credit to the kind and quality for which we expected , and got at his show!!!!!

Mary Wire
Pierre, SD
✓
Verified Traveler
Awesome.....Would recommend this show. The performers were great!! Thank you for making our 15 year anniversary special.
Frequently Asked Questions for Hamners' Unbelievable Magic Variety Show:
Approximately how long is it?

It lasts approximately 2 hours.

In what theater is it held?

It plays at the Hamners Variety Theater.

Do the performers sign autographs and meet the audience after the show?

Yes, they sign autographs and do a meet and greet after, in the lobby.

What is the length of intermission?

Intermission is approximately 15 minutes.

What type of parking do you have?

The parking is free.

What is the dress code?

Dress code is casual.
Book Now!

Exclusive Online Offer: Buy 1 Get 1 Free