Hamners' Unbelievable Family Variety Show
Click for More Information

Exclusive Online Offer: Buy 1 Get 1 Free
(Must purchase in advance online or toll-free at 1-800-987-6298)
Location: Hamners' Variety Theater, 3090 Shepherd of the Hills Expressway Branson, MO 65616
1-800-987-6298
Description
Hamners' Unbelievable Family Variety Show Photos (11)
Customer Photos (5)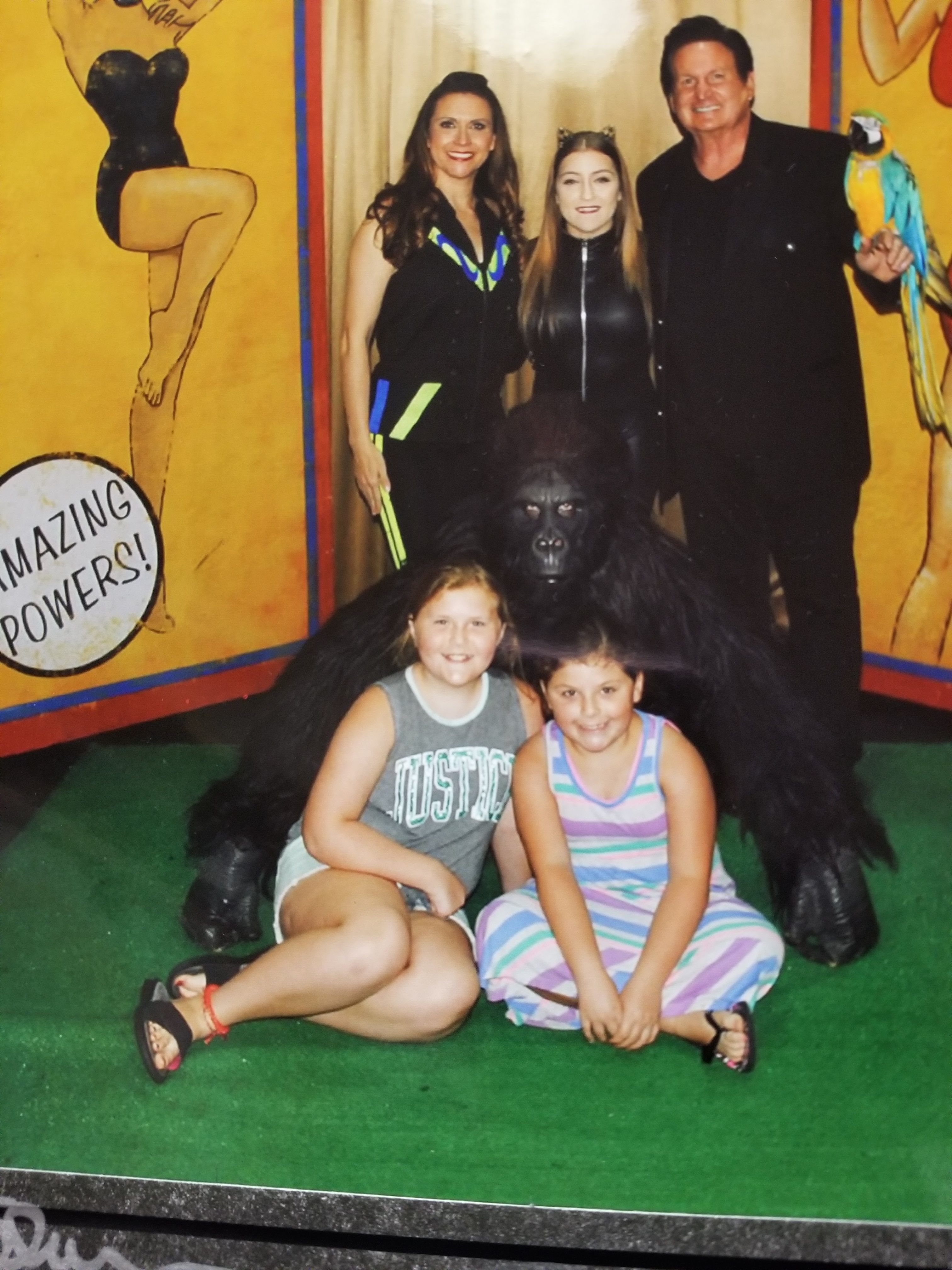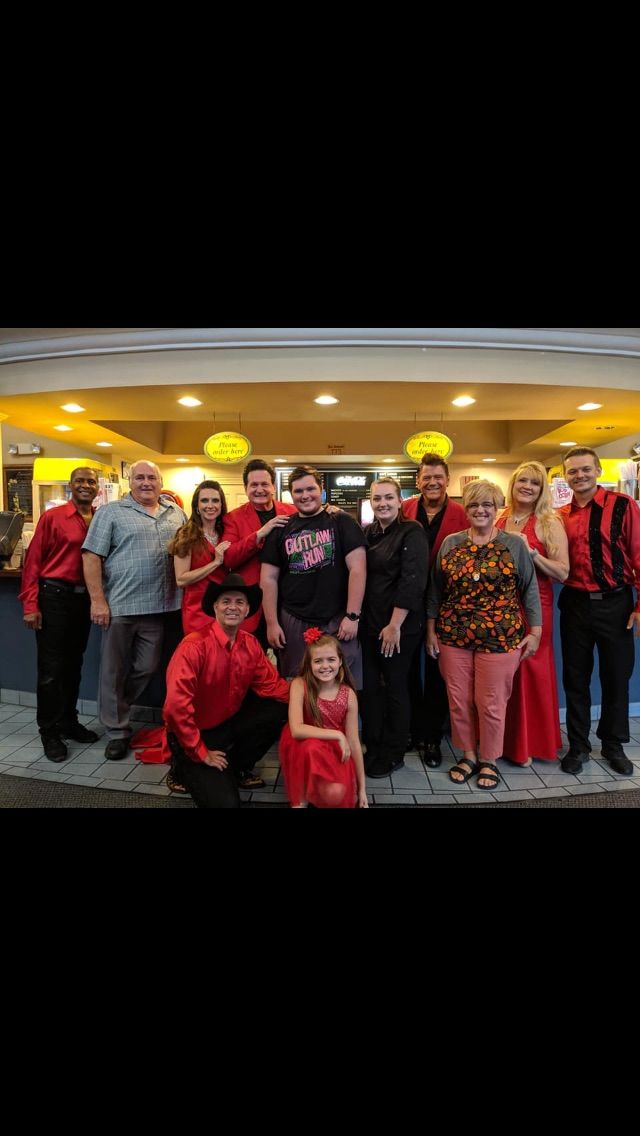 Spend an exciting evening with the talented cast of Hamners' Unbelievable Variety Show and experience mind-bending illusions, astonishing aerial acrobatics and so much more!
This variety show has it all. From magic to vocalists and acrobatics, the whole family will find something they love here with Hamners' Unbelievable Variety Show. The two-hour show prides itself on offering a wide array of fun that guests of all ages can enjoy. From dancing and singing to trained animals performing tricks and magic that will leave you awestruck, this show truly has it all, and it is clear why it is one of Branson's favorites.
The curtains will open to reveal an incredibly talented cast of veteran performers, vocalists Tamra Tinoco and Cassi Koenig, Russian acrobat Mariya Serykh and of course, Dave and Denise Hamner. They are joined by dancers Kenny Brown, Sharie Nievar, and AJ Herd as well as Cyr Wheel expert Anthony Soumiatin. The show combines the talents and elements of these performers for an amazing array of productions.
Magic
The amazing Hamner duo is sure to impress with their fantastic illusions and awe-inspiring magic tricks. Sit back and be mystified as this fast-paced show introduces the jaw-dropping illusions of Dave and Denise. You won't believe your eyes when you see the Stargate illusion, in which Denise is suspended 15 feet above a table of razor-sharp spikes.
Dancing
The Hamners' Variety Show is full of talented dancers. By embracing the talents of these dancers, the show encompasses inspiring, high-energy choreography that the entire family can enjoy. The dancers include 'Downtown' Kenny Brown, AJ Heard, and Sharie Nievar. As co-choreographer, Brown helps to create the dance numbers. He is known for appearances on television as well as his performances in other Branson shows. AJ Heard is a professionally-trained ballerina who performed with the Royal Winnipeg Ballet and Randolph Dance Theater in Canada. She has danced since she was three and brings her unique set of skills with her as the theater's main choreographer. Last but not least, Nievar is a
Branson
dancing veteran. Her repertoire includes performing for four seasons with the Hamners' Variety Theater show, the Magnificent 7. This trio brings tons of fun to the table!
Aerialists and Acrobatics
One of the most interesting and unique aspects of this variety show is the high-flying antics of aerialist Mariya Serykh and acrobat Anthony Soumiatin. Serykh is a multi-talented performer who is skilled not only in contemporary and ballet dancing, but also aerial feats. Watch in awe as she completes her renown aerial silk dance and showcases her talent. Joining her with the acrobatic side of things is Anthony Soumiatin. He began his acrobatic endeavors at the young age of four and has since cultivated an amazing skill with the unicycle. His skills are so great that he holds the title of USA National Unicycling Champion and also has been inducted into the Ripley's Believe It or Not records for this skill. He also takes to the thrilling Cyr Wheel act. Soumiatin's career has included performances at the Moscow Circus and Cirque Montage, and now he calls the Hamners' Variety Theater his performance home!
Singing
Hamners' also brings a ton of musical talent to the table. Join the singers Cassi Koenig, Tamra Tinoco, and Jeff Brandt for fun and amazing harmonies! Koenig is not only a singer, but she also assists Dave and Denise during their magic acts. Koenig has won awards and performed in Branson's beloved Twice Adopted show. Tinoco and Brandt work together for dazzling duets and tons of fun. Tinoco produces another Hamners' show, Magnificent 7, and has performed with artists such as Lee Greenwood and Vince Gill. Her current performance partner is Jeff Brandt who has rock 'n roll roots and a high-energy style. He has toured with the band Galaxy and continues to hone not only his musical skills but his comedic skills as well.
Comedy & Impressions
The 'class clown' of the Hamners' Variety Show is Jeff Brandt. Brandt sings and does comedy and impressions, proving himself to be quite the jack of all trades. Having opened for Wayne Newton in Las Vegas for thirteen years, he has a unique set of skills in both impressions and hilarious stand up sets. He has appeared on the Tonight Show and has even performed at the White House, a testament to his talent. He won the 2017 Branson Impressionist of the Year Award and continues to bring side-splitting, family-friendly comedy to visitors to Hamners' Variety Theater.
Animal Acts
Arguably, the humans at Hamners' Variety Show aren't the real stars! Joining them on stage are feathered and furred performers that are sure to impress with their tricks and intelligence. The cockatoos here are trained to complete amazing tricks that will wow everyone present. They are also joined by a gorgeous gorilla named Gakita who is extremely talented.
After the show, guests can meet and greet with all of the performers. Take a picture with Dave and Denise, say hi to Jeff Brandt, or take a picture with Gakita! They truly enjoy getting to know their fans, so don't be shy.
About the Pre-Show
Do not miss out on the awesome pre-show entertainment offered at Hamners'. Head to the theater at 7:45 PM to witness the fantastic and charismatic Johnny Lonestar as he performs! This star will wow the audience with rope-twirling, whip-cracking, and gun-spinning in a fantastic show that even includes some fun audience participation.
About Dave and Denise Hamner
Dave and Denise Hamner have dazzled audiences in many locations across the country including Las Vegas, Disneyland and Hollywood's Magic Castle. This talented husband and wife duo co-own and co-produce Hamners' Unbelievable Variety Show and were featured on NBC's World's Greatest Magic and on the Trinity Broadcasting Network. In Branson, they have also starred in the Branson productions 'Branson City All Star Revue' and 'Magic of the Night'. The Hamners have been married since 1991.
Awards and Accolades
Bronze Lion Head Award: This award is presented by talented magicians Siegfried and Roy to a magician chosen by them.
Magic Master's Award: This award is presented by the Magic Master Summit, an online magic convention.
Merlin Award by the International Musicians' Society: The International Magicians' Society is the largest organization of magic, and this prestigious award honors fantastic magicians. Some of the past recipients include Siegfried and Roy, Doug Henning, and David Copperfield.
Branson Show Awards: The Branson Show Awards honor the best of the Ozarks in a variety of categories. Hamners has one the following Branson Show Awards: Best Family Show 2018; Magic Show of the Year 2017; Best Magic Show 2015 & 2014; Best Show for Families 2013 & 2011
Terry Music Award for Humanitarians of the Year 2016: This Branson Award is handed out by Terry Beene, who wants to recognize the best musicians, magicians, performers, and humanitarians in the Branson area.
Featured on NBC's World's Greatest Magician
Hamners' Unbelievable Variety Show is jam-packed with fun and entertainment for the whole family, and the magical finale is sure to impress. Come see why this performance has been called the best of its kind ever produced in Branson! If you enjoy magic, music, acrobatics, dancing, comedy, and ventriloquism, this show should top your must-see list! Only Hamners' Unbelievable Variety Show can pack this much entertainment into two incredible hours. Add this to your trip!
Frequently Asked Questions for Hamners' Unbelievable Family Variety Show:
Approximately how long is the Hamners' Unbelievable Family Variety Show?

The show lasts approximately 2 hours.

In what theater is the show held?

Hamners Family Variety Show plays at the Hamners Variety Theater.

Is there a pre-show before the main show? If so, what are some details?

Yes. There is a pre-show at 7:45 featuring Johnny Lonestar. He performs rope-twirling, whip-cracking, and other acts.

Do the performers of the Hamners' Unbelievable Family Variety Show sign autographs and meet the audience after the show?

Yes, they sign autographs and do a meet and greet after the show, in the lobby.

What is the length of intermission at Hamners' Unbelievable Family Variety Show?

Intermission is approximately 15 minutes.

What type of parking do you have?

The parking is free.
Reviews
4.2 |
234 reviews
S. Isabell
Decatur, Georgia
✓
Verified Traveler
"We highly recommend everyone to see this show. "
We attended the hamner barber variety show as part of a family reunion and this turned out to be the highlight of our families vacation. Jim barber kept us laughing till our sides hurt, literally. The next day several family members had aches and pains but were still smiling! Dave hamner is so genuine as a performer and we feel as though we've made a friend for life. We highly recommend everyone to see this show. Our cousin who purchased the tickets through bransonshows.Com says thank you too!
Denny
IL
✓
Verified Traveler
"This show was by far the most entertaining show we've seen."
We went to this show on a whim because it was by our hotel & boy am i glad we did! This show was by far the most entertaining show we seen. Geat magic from the biggest illusion to close up, dave hamner had it all and he sang to boot. If you don't laugh your buns off at jim barber, you have got a problem. You just have to see it to believe it! Great grew participation. This show is a must see for everyone, even your kids will like it!!!
Vickie L Andert
MN
✓
Verified Traveler
"Everyone in our family loved it. "
This show was one of our favorites along with the dixie stampede and the pierce arrow show. These guys are so versatile with their talent and just hilarious. Everyone in our family loved it. You laugh yourself silly!
Dee Nery
Hot Springs Ar
✓
Verified Traveler
"Would highly recommend this show to any individual, family or groups"
We honestly had not planned on previewing this show for our groups. Having an invitation to see this , we did. Were we ever glad we did !! It is one of the best shows in branson. Did not find one segment of the show that was not entertaining. Sound and lighting effects was great. If you don't find something you like in this show, i don't know what you are looking for ...Would highly recommend this show to any individual, family or groups. A very special thanks to the producers of thi show, for the tribute to the military....We went back on sunday for church service. One work for all this awesome
Book Now!
Exclusive Online Offer: Buy 1 Get 1 Free