Branson, MO Magic Shows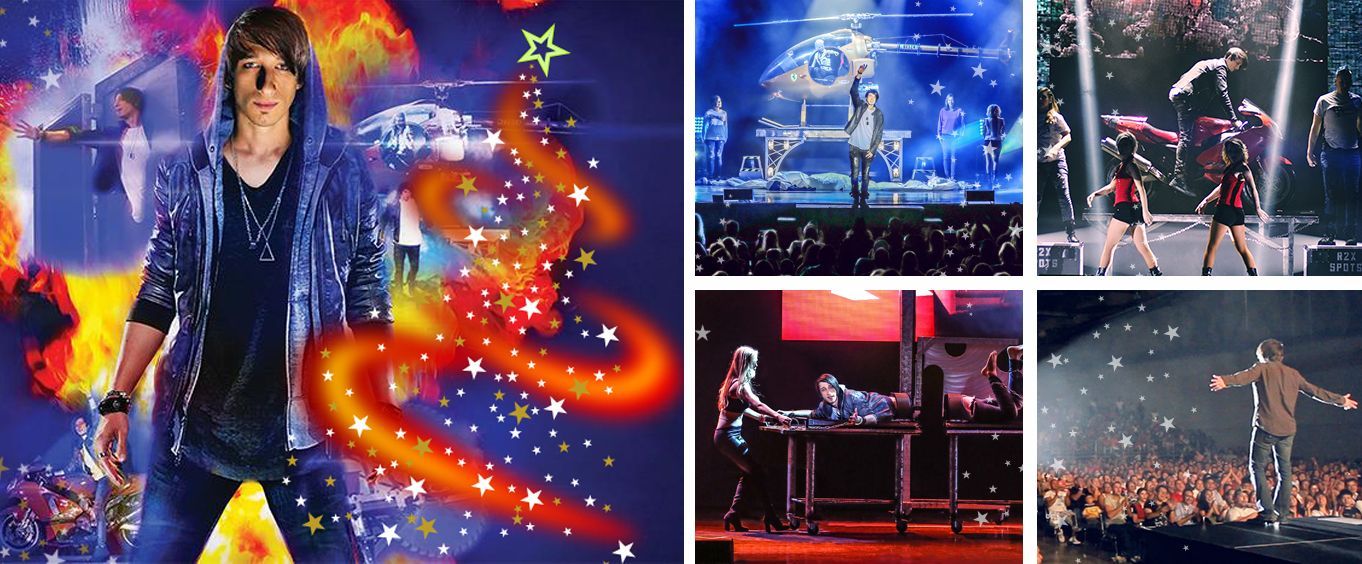 Exclusive Online Offer: Buy 1 Get 1 Free
Click for More Information






Visit Reza Edge of Illusion Magic Show when it comes to Branson, MO, and it will blow your mind; the show is appropriate for all ages and lasts about two hours. Reza is an extremely talented magician who has been dazzling Branson travelers and locals alike for years. Head to his self-titled show to see his amazing repertoire of tricks from classic illusions to his famous 'Oreo' trick. You and your entire family are sure to be left in awe by this impressive performer, and it makes the perfect activity for a night out on the town in Branson, MO. Get tickets today!
Available 232 days between Now & Dec 30
The Magic & Comedy of Taylor Reed show is a great magic show in the Branson, Missouri area; performed at the beautiful Doug Gabriel Theatre, it provides great entertainment that you and your entire family can enjoy. The Magic & Comedy of Taylor Reed show is a great show for you if you enjoy both comedy and magic, and the show is appropriate for everyone of all ages, therefore you can make seeing it a family affair. This exciting show features the extremely talented Taylor Reed who has been practicing his act since a young age. Dazzling magic awaits with this incredible Branson, MO show so be sure to get your tickets before they sell out!
Available 11 days between Dec 12 & Dec 30
Dec 15
N/A
Sold Out
Dec 21
N/A
Sold Out
Dec 22
N/A
Sold Out
Dec 23
N/A
Sold Out
Dec 24
N/A
Sold Out
Dec 25
N/A
Sold Out
Dec 26
N/A
Sold Out
Dec 29
N/A
Sold Out
Rick Thomas puts on magic shows that amaze crowds with the way he makes large objects seem to disappear and reappear, and this expert at the craft of magic has been doing his thing for years! At the Rick Thomas Mansion of Dreams, Branson's crowds often stare in awe wondering "How did he do that?" when Thomas makes vehicles move with slight of hand and presents a show that will amaze the whole family. This dazzling show gives off an amazing energy and allows visitors of all ages to revel in the magical illusions of this talented Branson magician. Don't miss out!
Pricing and schedule are currently unavailable.