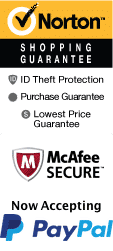 YOUR PEACE OF MIND IS OUR TOP PRIORITY
Should you need to cancel at any time, you have up to 48 hours from your vacation start date to do so for a 100% future travel credit.
Hot Hits Theater Tribute Shows
Location: Hot Hits Theatre, 206 S. Commercial St Branson, MO 65616
1-800-987-6298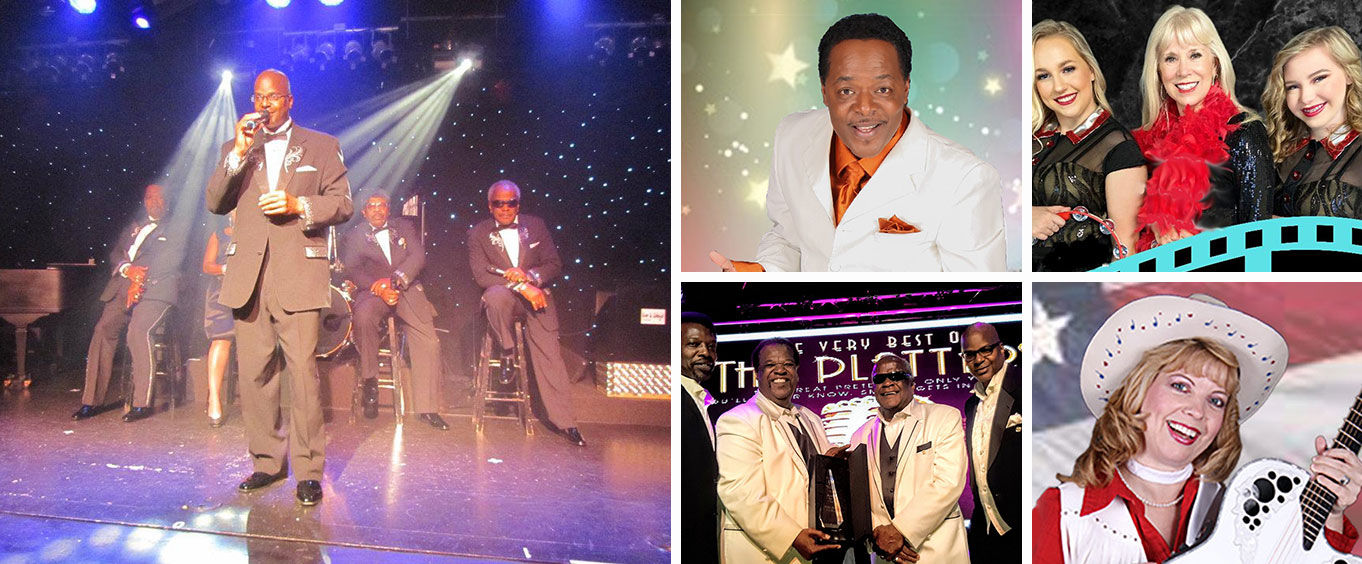 Description
Hot Hits Theater Tribute Shows Photos (15)




Customer Photos (7)




Many authentically built tribute shows can be found with these beloved Hot Hits Theater Tribute Shows in Branson! The Branson theatrical scene is bursting with a multitude of great feature shows to see, and this theater is known for bringing high-quality productions to the forefront of the industry. Enjoy your favorite song selections from the past with classic songs and exuberant performances during your Branson vacation.
Whether you are a longtime country music or Patsy Cline fan or like to get down with Marvin Gaye music, these tribute experiences provide unforgettable opportunities to experience music and fun in Branson. Each of these displays comes to life with friendly Branson locals who pay great tribute to the artist or legend who originally coined the song.
About the Branson Hot Hits Theatre
This beloved Branson performance venue is located in the downtown area of the city. Here, guests will be able to experience the finest of Branson's theater district. Enjoy a variety of tribute shows that showcase the best local Branson stars alongside their talents. Each show comes to life with a sound system, glamorous costuming, and lighting effects. Plus, they feature great music and every singer on stage makes it their goal to bring Branson entertainment to the audience.
The shows found at the Hot Hits Theater for 2021 include Patsy to Patsy, Motown Downtown, Doo Wop & More, Marvin Gaye & the Masters of Soul, Platters Golden Sounds, From Broadway to Hollywood, and James Taylor & the Soft Rock of the 70s and 80s. Whether you love country music, gospel, or just want to enjoy classic Branson entertainment, a trip to see these tribute artists in concert is certain to be a blast!
Head to downtown Branson's Hot Hits Theater to witness explosive and lively performances brought to you by some of the most talented singers in the city. Tap along to Patsy Cline, Marvin Gaye, and motown hits the next time you take a respite to the Ozarks. Of course, there are plenty of other awesome things to do in Branson MO. Whether you explore the shows on the Branson Strip, explore the lush greenery of Branson's natural side, or visit one of the theme parks, there are plenty of attraction tickets to enjoy. Book the perfect Branson vacation package today!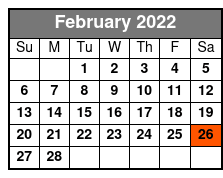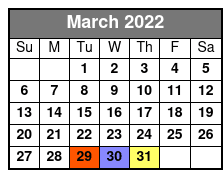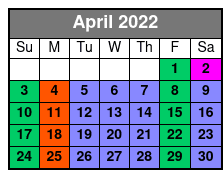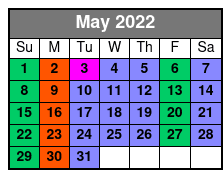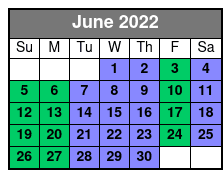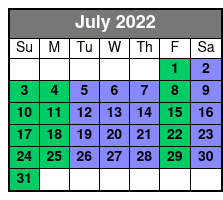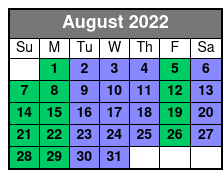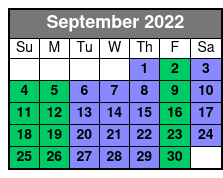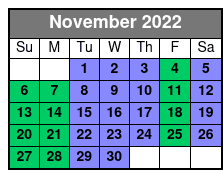 Motown Downtown a Tribute
Available 2/11 until 12/31
The sounds of Motown come back to life at the Hot Hits Theatre in Branson's Motown Downtown a Tribute music show. For two hours, you and the family can be transported back in time in a lively musical performance, filled with the sights, sounds, and dances of your favorite genre. Each of these energetic songs is straight from the 60s and 70s, offering a great trip down memory lane! The hits of The Temptations, 4 Tops, Stevie Wonder, Lionel Richie, Smokey Robinson, and Al Green are just some of the songs you'll be dancing to all night long. The performers honor the classic songs in bright and colorful routines to give the audience members both an authentic and personal musical experience. At the Hot Hits Theatre, you can get up close with the artists in a truly unique performance unlike any other in Branson. If you grew up to the sounds of Lionel Richie and The Four Tops, Motown Downtown is the perfect choice in Branson entertainment. Reminiscent of the upbeat, energetic genre that shaped a generation, Motown Downtown is the performance that keeps you coming back for more.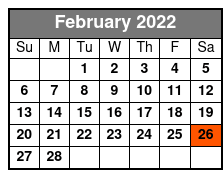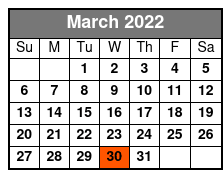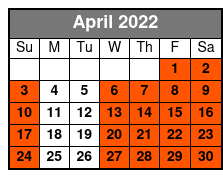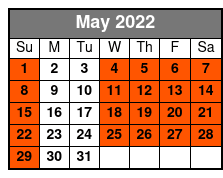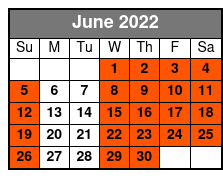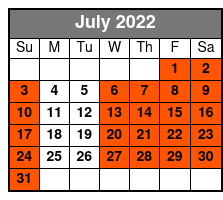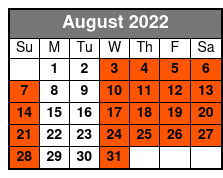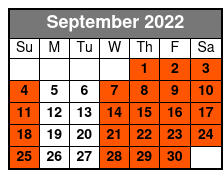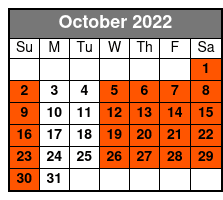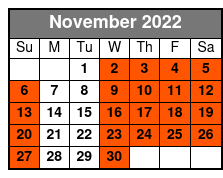 DOO WOP & MORE
Available 4/5 until 12/31
Don't miss out on this unique and varied tribute music show located in Branson. Take a trip down memory lane by experiencing hits from the best doo wop artists of all time! Enjoy a musical journey through some of the best sounds in history in this action-packed performance. The Doo Wop show has a reputation for great fun for the entire family. Join a talented group as they represent some of the greatest legends of the 50s. With a fantastic mastery of harmonies and a high-energy production, Eddie Stovall leads the show. He, of course, was an original member of the Platters, Drifters, and Hank Ballard and the Moonlighters. He has been performing for 25 years and is sure to impress! During this two-hour experience, visitors will enjoy the essence of barber shop quartets and streetlight music as well as hits such as, "Duke of Earl", "Harbor Lights", "Under the Boardwalk", and "Upon the Roof".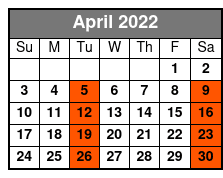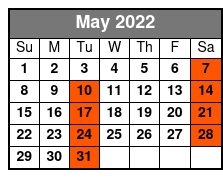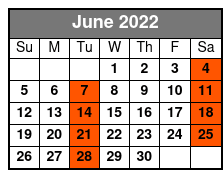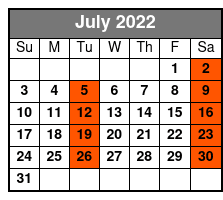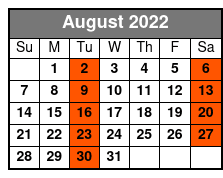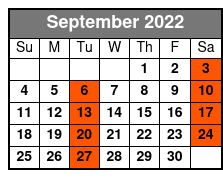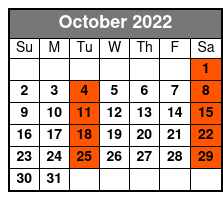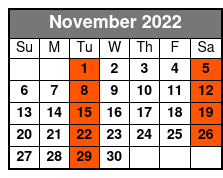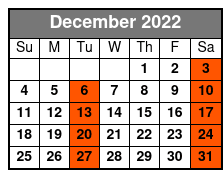 Marvin Gaye & the Masters of Soul
Available 4/4 until 12/26
Whether you grew up in the era of Motown music or are sharing those classics with your younger family members, all ages can enjoy the energy and music explored in this show. Guests can sing and dance along with their favorite "Prince of Motown" hits. Marvin Gaye has so many amazing songs to his name, and he truly revolutionized the music industry in many ways. Some of the songs you may hear during this performance include, "Mercy, Mercy Me", "Let's Get It On", and "Heard It Through the Grapevine". This trip back into Motown's golden years will be an unforgettable time! The show also features some surprise artists mixed in and stars the extremely talented Kirk Hunter.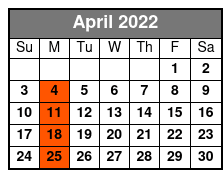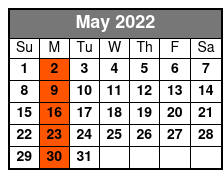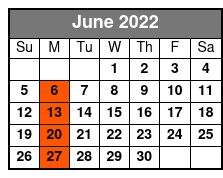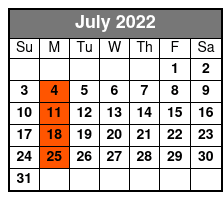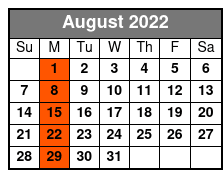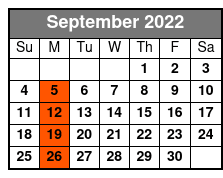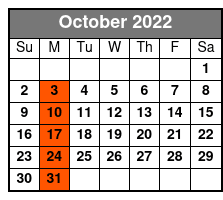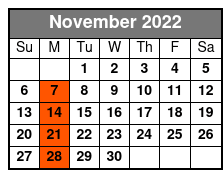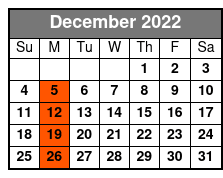 Platters & Golden Sounds of the 50s Tribute
Available 3/1 until 12/29
Join the extremely talented artist, Eddie Stovall, as he brings the greatest Motown Hits to the stage. During the Golden Sounds of the 50s show, visitors will be treated to a fun evening full of energetic music! The stage presence of Stovall is absolutely unparalleled, offering up a great performance for all ages. During this two-hour show, guests will enjoy some of the most tight-knit harmonies as Eddie and the crew bring songs such as, "Smoke Gets In Your Eyes", "Great Pretender", "Twilight Time", "Remember When", and "Only You".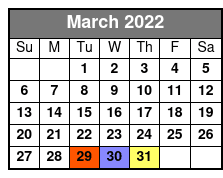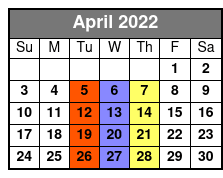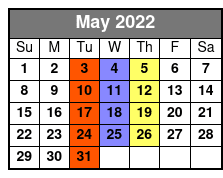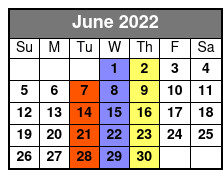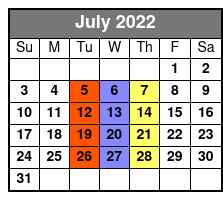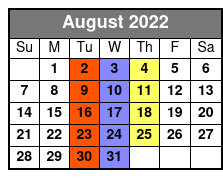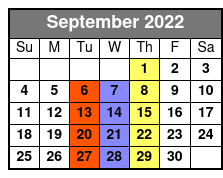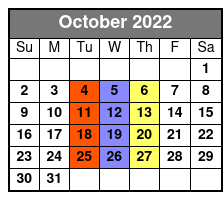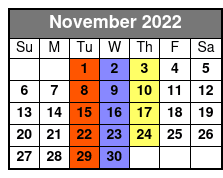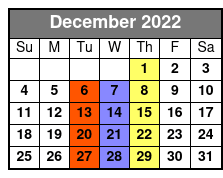 Patsy To Patsy
Available 2/12 until 12/31
Enjoy the classic hits of the legendary performer Patsy Cline at the Hot Hits Theater! With this tribute show, visitors will enjoy a variety of fantastic classic country music. Songs from Patsy Cline and the likes of Reba McEntire put on by talented Branson local performers make this the perfect production in the Ozarks!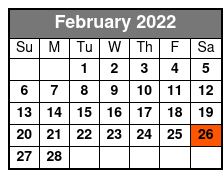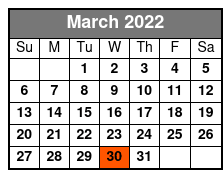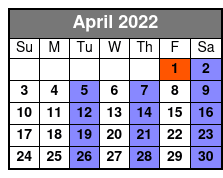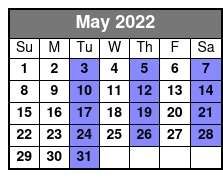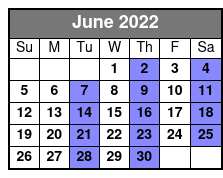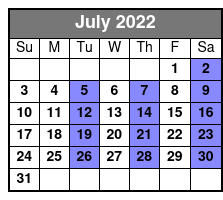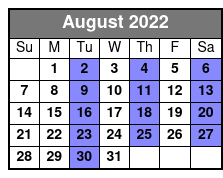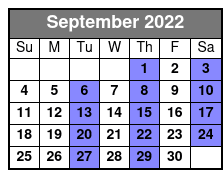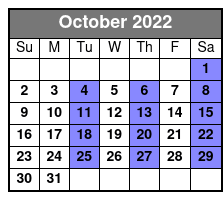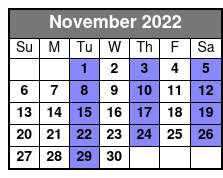 Dean Martin & More Tribute
Available 3/13 until 12/30
Hear some of the most amazing songs from Dean Martin and other performers during this lovely tribute show. The show stars Trey Dees and Denny Yeary of the Blackwoods, each encompassing vocals that are certain to impress. Whether you are a longtime fan of Dean Martin or just want to enjoy some great tribute show entertainment in Branson, this show is a great choice.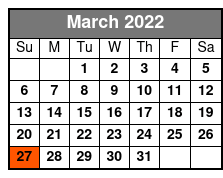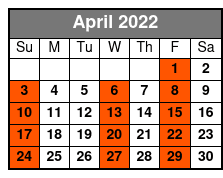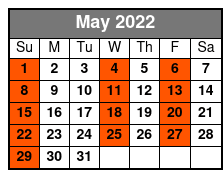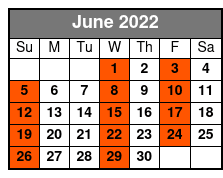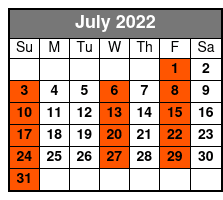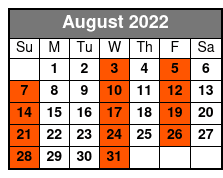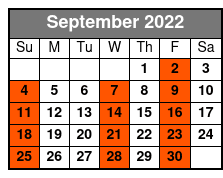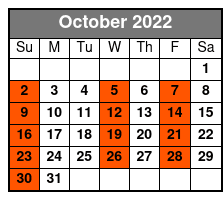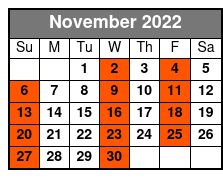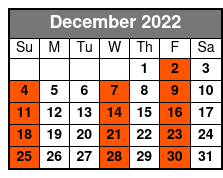 Soft Rock of the 80's
Available 4/4 until 11/28
Enjoy some of the classic hits from the 80s with Soft Rock of the 80s, a show starring the extremely talented James Taylor who brings his talent, energy, and charisma with him to the stage. Some of the songs you will hear include, "Fire & Rain", "Shower the People", and "How Sweet It Is".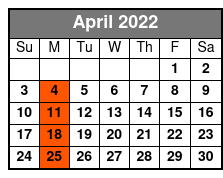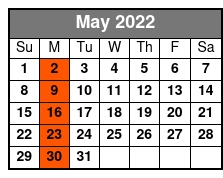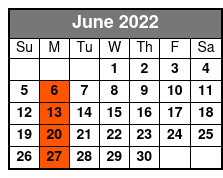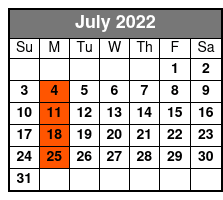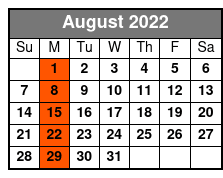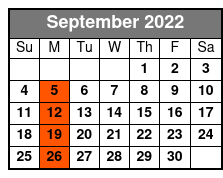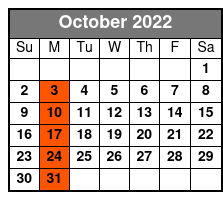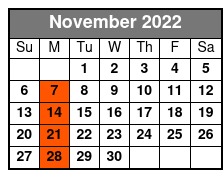 Reviews

Joe Hendry
Lawrence, Kansas
✓
Verified Traveler





"The best in town"

Marilyn Calfy
Denison, Texas
✓
Verified Traveler





"would see it again!!"
Wonderful show, talented singers, would see it again!!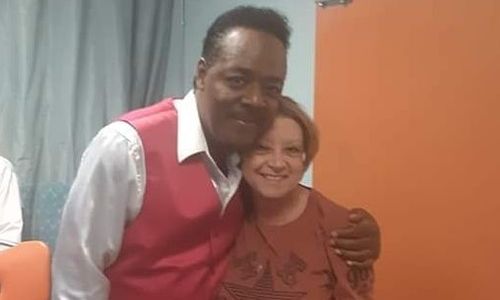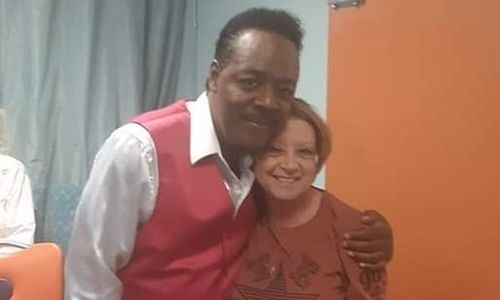 Charles Willard
NY
✓
Verified Traveler





"exceptional"
The three performers were exceptional

Donald Marley
TX
✓
Verified Traveler





"Will go back"
Frequently Asked Questions for Hot Hits Theater Tribute Shows:
Approximately how long is the Hot Hits Theater Tribute Shows?

Each show lasts approximately 2 hours.

In what theater is the show held?

Hot Hits Theater - 206 S. Commercial St Branson, MO

What is the length of intermission at Hot Hits Theater Tribute Shows?

Intermission is approximately 15 minutes.

What type of parking do you have?

Parking is free.

What is the dress code?

Dress code is casual.
Hot Hits Theater Tribute Shows Schedule
| | | |
| --- | --- | --- |
| | Motown Downtown a Tribute | Patsy To Patsy |
| Date / Day | Available Times | Available Times |
| | Motown Downtown a Tribute | Patsy To Patsy |
| | | N/A |
| | | |
| | | N/A |
| | | N/A |
| | | |
| | Motown Downtown a Tribute | Patsy To Patsy |
| | | |
| | | |
| | | |
| | Motown Downtown a Tribute | Patsy To Patsy |
Book Now!