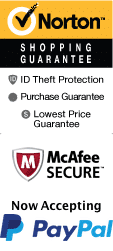 Hot Rods & High Heels
Click for More Information

Exclusive Online Offer: Family Pass Available
(Must purchase in advance online or toll-free at 1-800-987-6298)
Location: Clay Cooper Theater in Branson MO, 3216 W 76 Country Blvd Branson , MO 65616
1-800-987-6298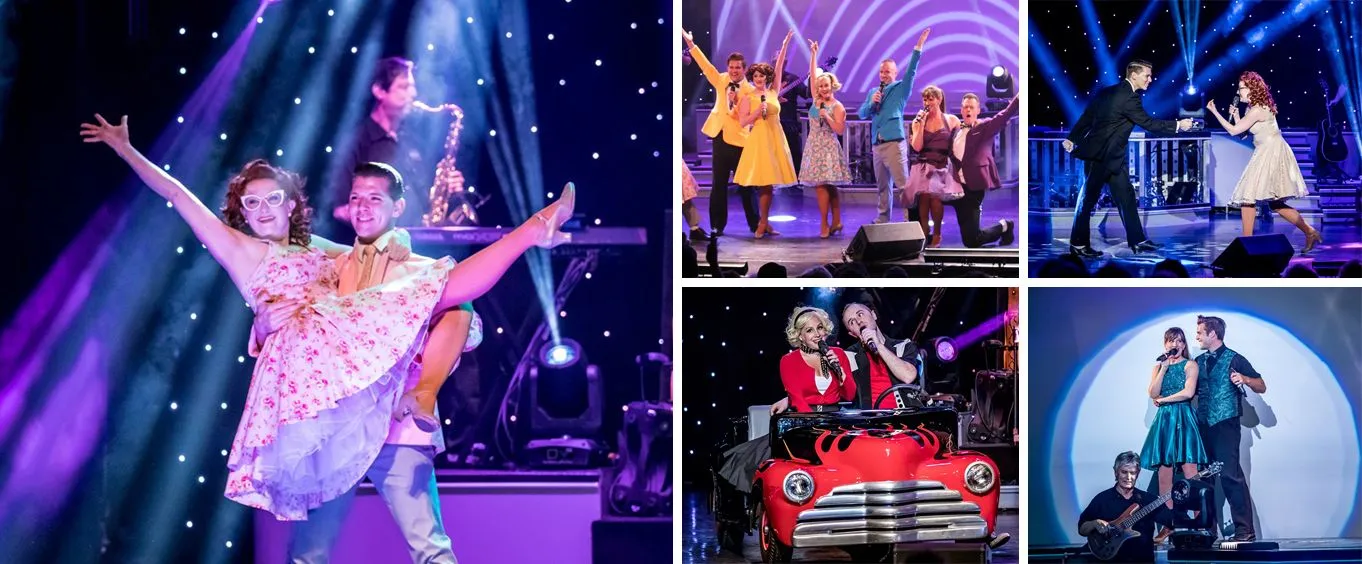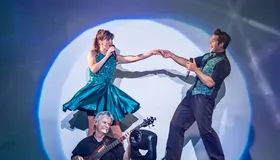 Whether you are a longtime 50s music fan and grew up listening to your favorite tune of the era or are a new music lover simply wanting to experience the 'good ol' days' with a variety show, the Hot Rods and High Heels Show in Branson is certain to be a great time! Combining the greatest music of the 50s with singing, dancing, and incredible sounds, a ticket to this concert provides an abundance of family fun.
The 50s era allows for fond memories and pure entertainment. Reminisce of the good ol' days of visiting the local diner or soda shop, doing the sock hop, or browsing record stores for a trip down memory lane. Enjoy this time period by going to see the Hot Rods and High Heels Show in Branson, MO. Head over to the Clay Cooper Theatre where you'll be transported back in time to the nostalgic times of 50s music. Grab your 50s attire and get ready to dance and sing along to this fantastic performance featuring an incredible cast of eight amazing singers and dancers as well as an impressive live band to bring you great 50s music and entertainment! cfm heels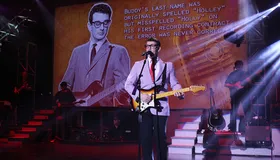 The whole experience is true to the decade with all the music, costuming, and sets filling you with memories of the 50s where everyone can relive (or experience for the first time) this wonderful time period. And the songs are family-friendly, so you can bring generations together for a memorable afternoon filled with fun live entertainment. Get the feeling of traveling back in time to see a beautiful era live and in person.
About the Clay Cooper Theatre
As one of the most famous venues in the Ozarks, the Clay Cooper Theatre prides itself on creating the best entertainment. Founded by Clay Cooper himself, the theatre is the home of the Branson favorite, Clay Cooper's Country Express. The theatre utilizes an expansive stage and state-of-the-art sound, lighting, and special effects for an immersive dive into Branson's entertainment scene. Each entertainer brings amazing skills! As well as the Clay Cooper Country Express and the Hot Rods and High Heels Show in Branson, the theatre also hosts tribute performances like the Haygoods, Dean Z The Ultimate Elvis, The Shoji Tabuchi Show, and #1 Hits of the 60s. No matter which show you choose, each guest is bound to have a blast.
So be prepared to slick your hair back and grab your poodle skirt and head out on the town so you don't miss out on this wonderful way to honor the 50s! The Hot Rods and High Heels Show in Branson combines Branson's best performers, a 6 piece band, and musical hot rods for an event you won't soon forget. Be sure to reserve your Branson, MO vacation today and enjoy other attractions and all the popular shows nearby.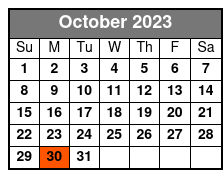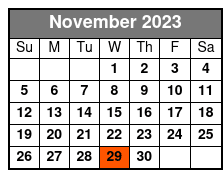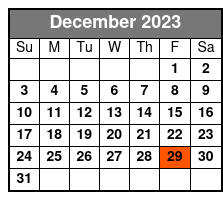 Options:
Hot Rods & High Heels
Available Now until 10/30/2023 View Detailed Schedule
Includes admission to Hot Rods & High Heels.
Hot Rods & High Heels Christmas Show
Available 11/1/2023 until 12/29/2023 View Detailed Schedule
This Christmas show will take you back through the 50s as you get in the holiday spirit.
Reviews

Betty Rosenblatt
Eads, TN
✓
Verified Traveler
What a fun '50s show! So glad we selected this show to attend while we were in branson for the elvis festival. The lights and costumes were awesome. Everyone is so friendly!
Tip: Get your tickets at the venue!

KAREN MATHIS
Aiken, SC
✓
Verified Traveler

Eileen Shoup
Shreveport, Louisiana
✓
Verified Traveler
You get live music with this show. Band & performer, costumes -fantastic. How do they change so quickly? Fun experience.

Linda Cocking
San Diego, CA
✓
Verified Traveler
We loved this show. So much energy, so many songs that we are familiar with. This was the number one show that we went to.
Frequently Asked Questions for Hot Rods & High Heels:
What is the dress code?

Dress code is casual.

Approximately how long is the Hot Rods & High Heels ?

The show lasts approximately 2 hours.

In what theater is the show held?

Clay Cooper Theater

What type of parking do you have?

Parking is free at the theater.
Book Now!

Exclusive Online Offer: Family Pass Available