Presleys' Country Jubilee
Click for More Information

Exclusive Online Offer: Family Pass Available
(Must purchase in advance online or toll-free at 1-800-987-6298)
2920 76 Country Blvd Branson, MO 65616
1-800-987-6298
The Presleys Country Jubilee Show is the perfect country gospel variety show that your whole family can enjoy on your upcoming trip to Branson. The show features the popular Presley family, a troupe of local musical legends who have performed in the Ozarks for four generations. Combining hilarious comedy and classic country music, Presley's Country Jubilee is a must-see endeavor!
The show is the perfect blend of family entertainment. Laugh along with hilarious jokes and experience the uplifting gospel and bluegrass hits. Each performer is extremely talented, bringing charisma and skill with them. These skills, and the show itself, have been perfected for more than 50 years as the Presley family gained notoriety and fame in Branson's entertainment scene. Experience one of the most classic and beloved shows in the Ozarks!
Feed your soul and get some amazing inspiration with these southern gospel and bluegrass displays. The show doesn't just entertain audience members, it warms their hearts. The sounds of gospel music have touched the Presley family for years, ever since their great, great grandfather founded one of the first Pentecostal churches in Missouri. Now, the family brings that joy and love of gospel to the hearts of audience members and allows them to enjoy a soulful reflection on their own faith with every timeless performance. The musical talent of this group is unsurmountable, providing beautiful harmonies and great music to audiences.
As well as gospel and country music, the show entertains with hilarious comedy! During the show, the star comedians will take you on a journey to enjoy some hilarious and zany antics and funny stories of beloved characters. With clean-cut and family-friendly jokes, this comedic flair is perfect for the entire family.
The History of the Presleys Country Jubilee Show
The Presleys have always made gospel music a part of their family. Their great, great grandfather founded one of the first Pentecostal churches in Missouri. Ever since, the family has taken soulful harmony and lyrical spirituality and put them into their show. Their gospel sounds don't just entertain, they also inspire you as each song comes to life. Each talented musician has spent decades perfecting their art, so you will feel like you are witnessing country music stars in the flesh.
The history of this famous show is one that is deep-rooted in the Branson entertainment world. The Presley family had humble beginnings, as the members got their start by playing concerts in the Ozarks caverns around the Branson, MO area. Eventually, this popular show outgrew the area, and they purchased some land to build their very first theater.
This theatre is now located at the center of the most recognized Branson landmark, the famous 76 Branson Strip. The Presleys show sparked Branson entertainment and made it the way it is today. Do not miss out on an amazing opportunity to experience one of the most important shows in the history of Branson, MO!
Intermission at the Presleys Branson Show
During intermission, the Presleys Country Jubilee performers mingle with guests in the Presleys' lobby to ensure that your family creates memories they will always treasure. Be sure and make your reservations today with an advance ticket purchase. You are sure to have an amazing time with one of Branson's most beloved performing families as you experience amazing Southern gospel hits, fantastic singers, and high-quality family entertainment that showcases Branson's musical heritage.
During your time in the Ozark Mountain region, be sure to explore other fun attractions from Silver Dollar City, sightseeing tour options, and more. Add one of the awesome shows and attractions to your itinerary and combine it with a hotel stay to complete your Branson vacation.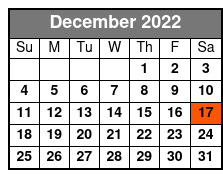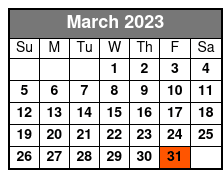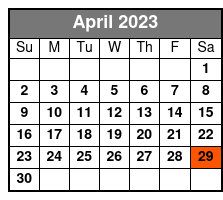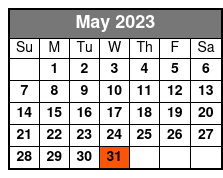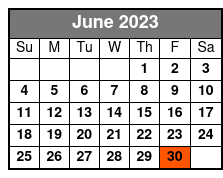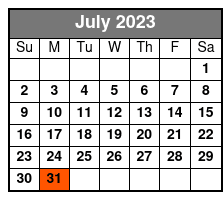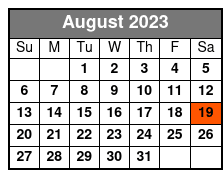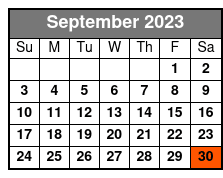 Options:
Presleys' Christmas Country Jubilee Regular Seating
Available 12/5/2022 until 12/16/2023 View Detailed Schedule
Celebrate the holidays with merriment and music at the Presleys' Country Jubilee Christmas show. You will hear traditional and contemporary Christmas favorites mixed with Southern gospel. Festive costumes and plenty of comedy routines are sure to make your season merry and bright!
Presleys' Christmas Country Jubilee Premium Seating
Available 12/5/2022 until 12/16/2023 View Detailed Schedule
Enjoy the Presleys' Christmas Country Jubilee with Premium Seating! This seating option gets you into some of the best seats in the theater to see the fantastic show in the best way!
Reviews

David Berry
PA
✓
Verified Traveler
" the very best show that we saw during our visit to Branson! "
The presleys' country jubilee was the very best show that we saw during our visit to branson! This was the only show that we saw where the vocals could be heard clearly over the musical instruments! This show was professional in every respect! The singers, comics and musicians were outstanding! This show alone would bring us back to branson again. Their program selection of gospel, country, popular and patriotic songs and comedy was truly outstanding.

Sondra Sullivan
IL
✓
Verified Traveler
" Never have I enjoyed something so much as I have this show"
I have been coming to presleys since i was 4 or 5 years old. I am now 51, so i guess you can say i have grown up with everyone on stage. Never have i enjoyed something so much as i have this show. I can tell the ladies and gentlemen on stage are very genuine and when they sing it comes from the heart. I come back home each time and share with anyone who will listen. This year i brought a friend with me that has never been and we came for the singing up stairs. When we left he was crying and i asked why. He stated that he felt god in that place like he has never felt before. So from the bottom of my heart, i say thank you and keep the good work up. I truly hope that god will continue to bless each of you and keep this show running for many years to come. Sondra l sullivan

Frances crawford
LA
✓
Verified Traveler
"the best country entrtainment that we have ever seen"
Your show was the best country entrtainment that we have ever seen and we have been to grand old opry. We are goint to try and make it a semi-annual trip if we are physically able and can afford it.We would appreciate some free tickets if you can send us some. Tthank you frances & curtis crwford

Wayne and Linda Porath
MO
✓
Verified Traveler
Excellent show. Great talent. Liked personal touch of performers - they visited with individual members of audience during intermission and after the show. We would go again!
Frequently Asked Questions for Presleys' Country Jubilee:
What is the dress code?

Dress code is casual.

Approximately how long is the Presleys' Country Jubilee?

The show lasts approximately 2 hours.

In what theater is the show held?

The show is held at the Presleys' Jubilee Theater.

Do the performers of the Presleys' Country Jubilee sign autographs and meet the audience after the show?

Yes.

What is the length of intermission at Presleys' Country Jubilee?

The intermission lasts approximately 15 minutes.

What type of parking do you have?

Parking is free.
Book Now!

Exclusive Online Offer: Family Pass Available