Raiding the Country Vault

Location: The Americana Theatre, 2905 West Hwy 76 Branson , MO 65616
1-800-987-6298
Description
Raiding the Country Vault Photos (12)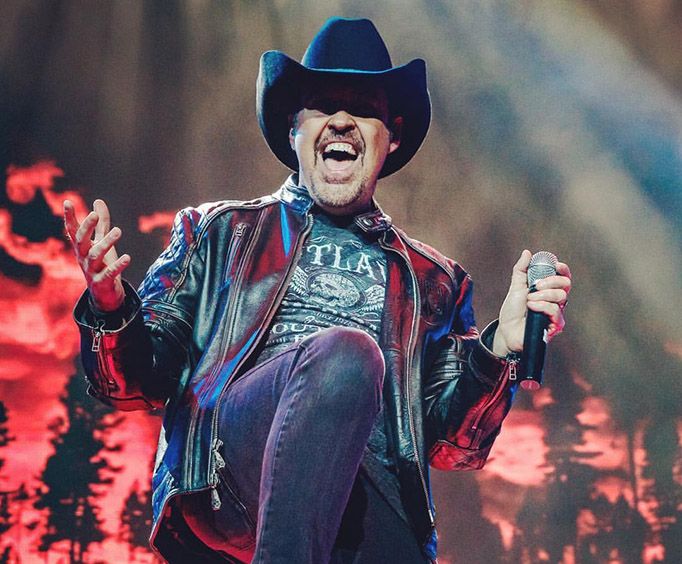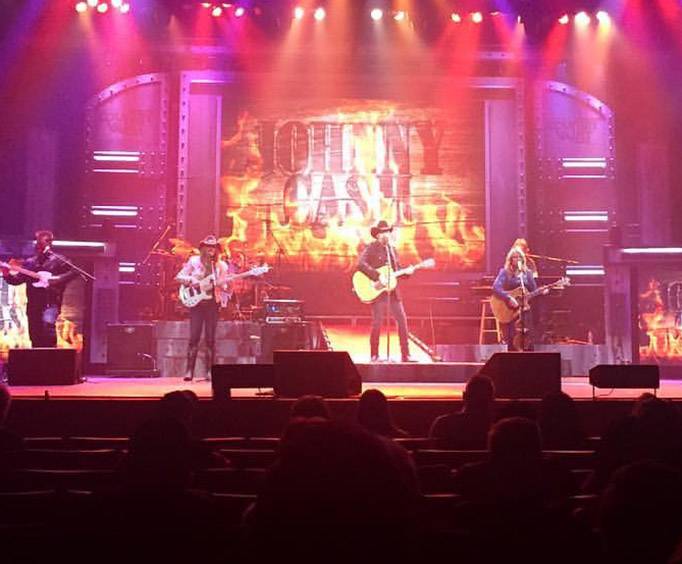 The Raiding the Country Vault show in Branson, MO is a great show for country music lovers; featuring some of the most legendary country hits, you'll explore the genre with a talented group of performers. The lineup includes works from country music icons such as Garth Brooks, Dolly Parton, Willie Nelson, Patsy Cline, Johnny Cash, the Charlie Daniels Band, and many more. With masterful impressions and musical extravagance, the show is perfect for all ages.
The show itself is directed by Kent Wells, who not only performed with Reba McEntire, but who also served as a musical director for Dolly Parton. Joining him include:
Michelle Poe - Lead Vocals and Bass (Dierks Bentley, Hank Williams, Jr.)
Billy Yates - Lead Vocals and Guitar (George Jones, Kenny Chesney)
Michael Peterson - Lead Vocals and Guitar ('From Here to Eternity', 'Drink, Swear, Steal & Lie')
Scott Kwapiszeski - Pedal Steel and Banjo (LiveWire, The George Brothers Band)
Steve Ramsey - Keyboard (Travis Tritt, Tanya Tucker)
Melody Hart- Lead Vocals and Fiddle (Grand Country Music Hall)
Keith Horne - Lead Vocals and Guitar (Waylon Jennings, Trisha Yearwood, Hot Apple Pie)
David Smith - Piano and Keyboards (Roy Clark, Grand Old Opry)
Pete Generous - Drums and percussion (Roy Clark, Grand Old Opry, Tony Orlando
Do not miss out on this amazing opportunity to see some of the most iconic songs being performed right in the heart of the Ozarks.
Reviews
4.7 | 28 reviews
Claudia Evers
OR
✓
Verified Traveler
"Wow!"
Wow! What an amazing show! Raiding the country vault was a two hour walk down memory lane as the superb singers, musicians and entertainers told the story of country music. They also followed the show with a meet and greet in the lobby. Do not miss seeing this amazing show!
Patricia Zangmeister
MO
✓
Verified Traveler
The best - got to go backstage (which was unexpected) thanks to vacations made easy. Got t-shirts that each performer signed. Definitely the highlight of our trip.
Kathy Mallory
Boerne, Texas
✓
Verified Traveler
Raiders of the country vault was a great show. Totally enjoyed it. Would see it again.
James Latter
Chandler, AZ
✓
Verified Traveler
"Enjoyed the show very much!"
Enjoyed the show very much! There are a lot of very talented people in this show. We enjoyed all of the songs. They are also very talented musicians!
BRANSON MO
HOTELS & VACATION PACKAGES
MOST POPULAR THINGS TO DO
IN BRANSON MISSOURI
Book Now!