Redneck Comedy Bus Tour Branson, Mo
Click for More Information

Exclusive Online Offer: Buy 1 Get 1 Free
(Must purchase in advance online or toll-free at 1-800-987-6298)
3750 76 Country Blvd Branson, MO 65616
1-800-987-6298
Visit the Ozarks in a brand new way with the new Redneck Comedy Tour Branson, an interesting redneck cultural tour that also gives insight into the Branson area. This hilarious comedic tour allows visitors of all ages to climb aboard a camo-decorated bus for the hilarious adventure of a lifetime through the Ozarks.
Get in touch with the essence of the Ozark Mountain region with fun sightseeing. As you peer out the window at all of Branson's hottest attractions, you will be treated to side-splitting laughter through narration and redneck-themed fun from your redneck comedian guide. Along the way, you'll learn all about redneck culture, including:
The difference between Mountain Dew and Moonshine
The qualifications to be a hillbilly or a redneck
The Country Stars that can be found within Branson's sprawling hills
The latest redneck show and fashion trends
Between all of the jokes and the zany antics, you'll be laughing along as you ride along Branson's hottest routes. See some amazing sights and enjoy redneck-style flair all in one place during the two-hour Redneck Comedy Bus Tour in Branson!
Redneck Comedy Tour
The Redneck Comedy Bus Tour Smokies started off an amazing legacy. With tours in Nashville as well as the original Redneck Comedy Bus Tour Gatlinburg, these excursions have entertained thousands since their opening. With charismatic bus drivers, jokes, and sightseeing that highlights the best parts of each city, it is no surprise that these bus tours remain some of the most popular attractions in their respective regions. With such a glowing reputation for bringing fun to Music City and the Smokies, you can rest assured that your Ozarks adventures are sure to be memorable with this redneck tour. During the holiday season, be sure to check out the Redneck Christmas Lights tour too! No matter when you ride the Redneck bus tour, it's sure to be a blast.
Book the two-hour Redneck Comedy Bus Tour of Branson to add something new and hilarious to your Branson, MO travels. With tons of redneck flair and fun, it's sure to go down in the memory books. Be sure to check out all of the other awesome attractions in the area or book a hotel to complete your travels.
What To Expect:
1

Arrival

Upon arrival at the meeting point, you will have your ticket checked before boarding the bus. Choose a seat and get ready for the fun!

2

On the Bus

Once seated, relax and enjoy the fun! The bus ride takes guests to some of Branson's best attractions. Along the way, you'll hear some hilarious redneck-themed comedy and learn all about the Ozarks. This is the coolest tour in town and it combines humor, sightseeing, and all the Branson insight you could want alongside charismatic and funny tour guides. You won't be able to explore Branson in a better way!

3

End of the Tour

At the end of the tour, you will be taken back to the departure point. Disembark from the bus and take the opportunity to snap photos with the drivers and mingle amongst yourselves after a fun tour through the Ozarks!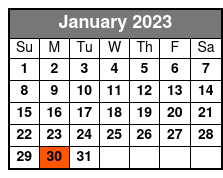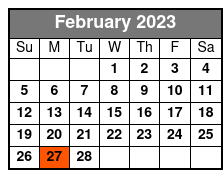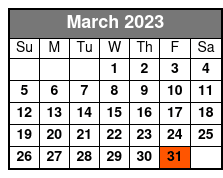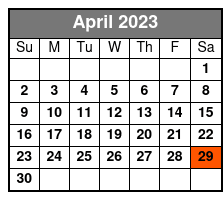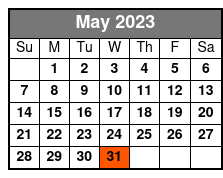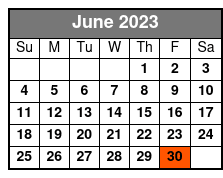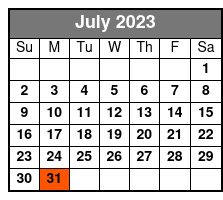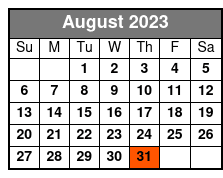 Options:
Branson Redneck Tour
Available 12/1/2022 until 10/31/2023 View Detailed Schedule
Take a ride in the famous Redneck Comedy camo bus for an adventure through the Ozarks! Along the way, you'll see some of Branson's greatest sights while enjoying some hilarious jokes and hillbilly-style comedy. It's great for all ages and offers a unique way to go sightseeing in Branson, MO.
Branson Christmas Light Tour
Available Now until 12/30/2022 View Detailed Schedule
Create brand new traditions and enjoy the festive fun of the Ozarks with this Christmas tour. It lasts two hours and features redneck-themed Christmas songs and tons of spirited adventures through the Ozark Mountain area. It's the perfect combination of comedy and Christmas!
Reviews

Brian Hernandez
Jenks, OK
✓
Verified Traveler
"This tour was hilarious!"
This tour was hilarious! If you are in branson and looking for a fun filled great time. Grab tickets to this tour. You will not regret it. We laughed from start up finish. I will do it again when we go back with more family in a couple of months.

Missy Marlett
Colunbia, MO
✓
Verified Traveler
Omg!!! This is the best thing ever! They kept us laughing the whole time while also giving us information about different things around branson. I would recommend this attraction to anyone visiting branson!!!

Krista Hands
Newalla, OK
✓
Verified Traveler
The comedy on the bus was great! It would have been nice to know we were stopping at the landing for a half hour and going through the light display at shepherd of the hills. Those weren't bad things, they were just unexpected. Overall it was a fun event.

M Collins
Springfield
✓
Verified Traveler
I enjoyed the tour and would recommend it to people visiting branson with a warning.
Frequently Asked Questions for Redneck Comedy Bus Tour Branson, Mo:
What methods of transportation does the Redneck Comedy Bus Tour Branson, Mo use?

This is a climate-controlled bus tour.

Approximately how long does the Redneck Comedy Bus Tour Branson, Mo last?

It lasts approximately 2 hours.

For what ages is the tour appropriate?

Great for all ages!

Where does the Redneck Comedy Bus Tour Branson, Mo depart from?

Branson Star Theatre 3750 76 Country Blvd, Branson, MO 65616

Is photography / video recording allowed on the Redneck Comedy Bus Tour Branson, Mo?

Yes.

Is the Redneck Comedy Bus Tour Branson, Mo handicap accessible?

They will help guests board and store the wheelchair on the bus.
Book Now!

Exclusive Online Offer: Buy 1 Get 1 Free