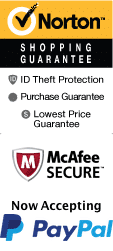 Shepherd's Chuckwagon Dinner Show
Location: The Shepherd of The Hills Historic Homestead & Old Mill Theatre, 5586 W Hwy 76 Country Blvd Branson, MO 65616
1-800-987-6298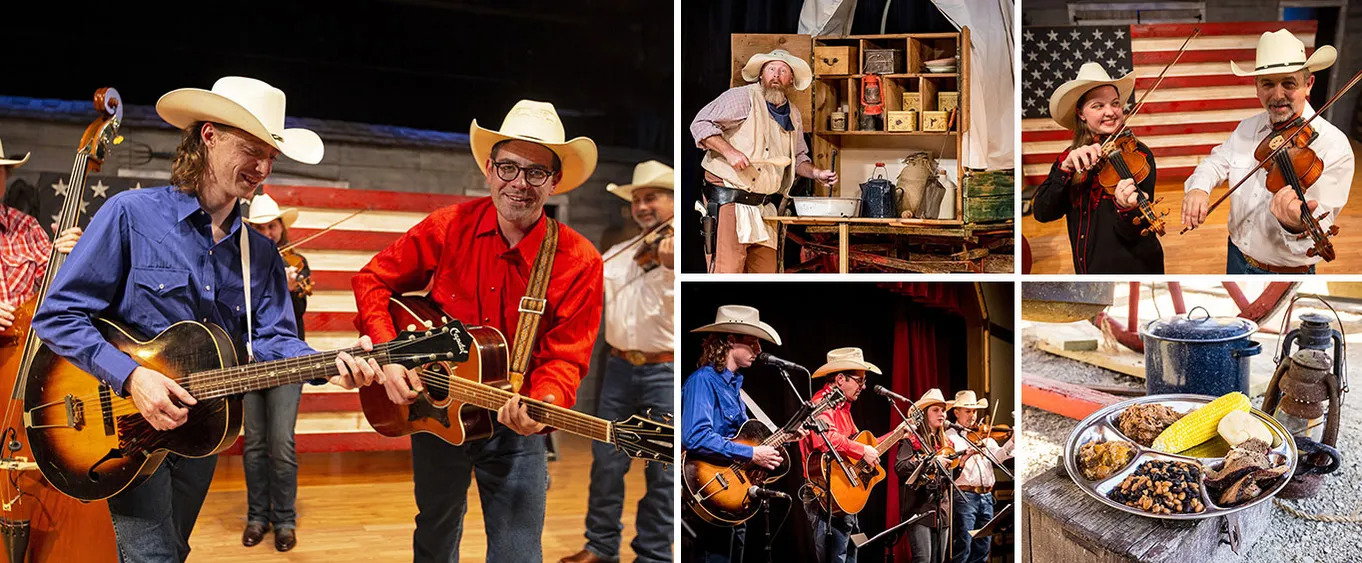 Dinner shows in Branson are a popular addition to any vacation! Head to the beautiful Shepherd of the Hills Historic Homestead where you'll be treated to an amazing show and even better food at the Shepherds Chuckwagon Dinner Show! Visitors to the homestead will be delighted with historic productions and landmarks that will give them new insight into the world of cowboys in the old west. The entire experience is family-friendly and perfect for those of all ages.
The show itself is brimming with amazing music and tight-knit harmonies put on by masterful performers who have made it their life's goal to provide fun tunes and cowboy fun to visitors of Branson, MO . This marvelous concert features cowboy music, historic poems, funny tall tales, and fables involving cowboys and their adventures. The show stars the talented Riders of Circle B performing group, who have honed their skills of guitar-pickin', singing, and performing. For those wishing to take in a fantastic show and enjoy a delightful meal, this cowboy entertainment combined with a fantsatic Branson dinner show is a perfect addition to your itinerary.
About the Riders of Circle B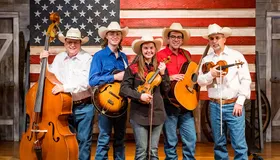 This talented troupe is composed of the Horn family. Having spent their childhood running Circle B Ranch, the family truly lived life like they did back in the good ole days. To entertain visitors to the ranch, they traded shoeing their horses and making homemade biscuits for performing a music show that showcases their talents. The show and its cowboy harmonies became so popular that they were eventually asked to perform at Shepherd of the Hills in the 2000s. From there, they made quite the impression on Branson visitors, delighting thousands of visitors with their impressive picking and singing during tons of cowboy music shows.
The current group features the father, Michael (guitar), and two of their children, Kemp (harmonicas) and Christy (acoustic bass). They are also joined by a talented mandolin player, Samuel Clanton, who got his start in live entertainment by singing gospel songs in his home state of Alabama! Each of these performers finds joy in showcasing their skills and create live shows unlike any others!
About the Chuckwagon Dinner
In true cowboy fashion, the Chuckwagon Supper is sure to be an awesome experience! The chuck wagon dinner menu is bursting with flavor, featuring tender beef brisket and smoked pulled pork. Visitors will feast on all the fixin's, including barbecue beans, Dutch oven potatoes with gravy, a buttery ear of corn, and a fluffy sourdough yeast roll. For those with sweet tooths, you'll be pleased with the decadent Dutch oven cobbler! Visitors will also get to choose between iced tea, coffee, or water. This flavorful meal will tantalize taste buds and have you leaving satisfied!
About Shepherd of the Hills Historic Homestead
The Shepherd of the Hills is the Branson area's most beloved historical landmark. Its rolling hills and mountain views inspired the famous author, Harold Bell Wright, to pen his beloved Shepherd of the Hills book. Today, visitors will still be able to see original buildings, including Old Matt's Cabin which is in its original location and also holds a spot on the National Historic Registry. Other notable landmarks include the Outdoor Theater and the Morgan Community Church.
For those looking to visit some of the best dinner theaters in the Ozarks, a visit to both the Playhouse Theatre at Shepherd of Hills Historic Homestead as well as other notable productions like Dolly Parton's Stampede and a cruise on the Showboat Branson Belle. No matter what Branson shows or other entertainment you add to your getaway, your time in Branson is bound to be a blast. Be sure to add your favorite local hotel or cabin rental to your itinerary to complete your Ozark Mountain area vacation.
Reviews

Sally Arter
PA
✓
Verified Traveler
Awesome show.

Lisa Alexander
LA
✓
Verified Traveler
"The food was amazing and very satisfying"
The food was amazing and very satisfying and the waiter and waitress was great!!??????

Pamela postma
Kingchoe, MI
✓
Verified Traveler
"The entertainment was good"
The entertainment was good

Sally Arter
Parkesburg, PA
✓
Verified Traveler
Awesome show.
Frequently Asked Questions for Shepherd's Chuckwagon Dinner Show:
What is included in the admission price for Shepherd's Chuckwagon Dinner Show?

Includes dinner and show.

Approximately how long is the Shepherd's Chuckwagon Dinner Show?

The entire experience lasts approximately 90 minutes.

In what theater is the show held?

Playhouse Theatre at Shepherd of the Hills Historic Homestead.

What type of parking do you have?

Parking is free.

Is Shepherd's Chuckwagon Dinner Show handicap accessible?

Yes.

If this is a dinner show:When is the meal served at Shepherd's Chuckwagon Dinner Show?

The meal is served at 5 PM, 15 minutes before the show begins.

What is the dress code?

Dress code is casual.

What age is Shepherd's Chuckwagon Dinner Show appropriate for?

This is great for all ages!
Book Now!