Branson, MO Dinner Shows
By Date: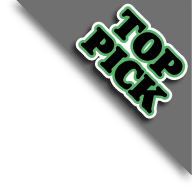 For an unforgettable afternoon or evening one of the Lunch & Dinner Cruises is the perfect addition to your itinerary.
Available 241 days between Apr 14 & Jan 2
Apr 16
N/A
Sold Out
Apr 20
N/A
Sold Out
Apr 27
N/A
Sold Out
>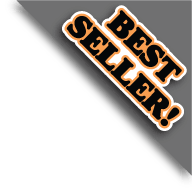 Pick your team as you enjoy a great meal and cheer as thirty-two horses and riders embark on a series of races and activities before great singers and comedians add to the fun of the dinner show. This is one of the greatest years to visit, with plenty of technological and theatrical advancements to delight all visitors whether they have been before, or if it is their first time. With a brand new panoramic video wall and new additions to the performance, the display has never been as captivating as it is in the new year! Guests will witness thrilling pyrotechnics and stunts that will leave them in awe. Do not miss out on this amazing mountain ruckus!
Available 258 days between Apr 16 & Jan 2
A wonderful evening in Branson, Missouri is awaiting you when you attend The Escape Reality and Magic & Illusions Dinner Show. This is an evening of great dining and fantastic magic. Garry and Janine Carson are a class act. The show hails from Vegas where Garry opened for the MGM Grand Hotel. His magic show ran for two years in Las Vegas. This is a first class magic act. You will be amazed as these two perform cutting edge magic and illusions. The show is audience participation if desired, so be ready to have some fun. The show will run 2 hours which includes a fabulous dinner to go with the show. When in Branson this is a must see show.
Available 132 days between Apr 13 & Sep 12
Apr 19
N/A
Sold Out
Apr 26
N/A
Sold Out
>
Take a trip to the entertainment capital of the country, Branson, MO, to enjoy some of the most outrageous fun with this murder mystery dinner show.
Available 142 days between May 1 & Dec 31
May 03
N/A
Sold Out
May 04
N/A
Sold Out
May 07
N/A
Sold Out
May 10
N/A
Sold Out
May 11
N/A
Sold Out
May 14
N/A
Sold Out
May 17
N/A
Sold Out
May 18
N/A
Sold Out
>

By Date: