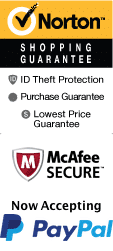 Veterans Memorial Museum
1250 W 76 Country Blvd Branson, MO 65616
1-800-987-6298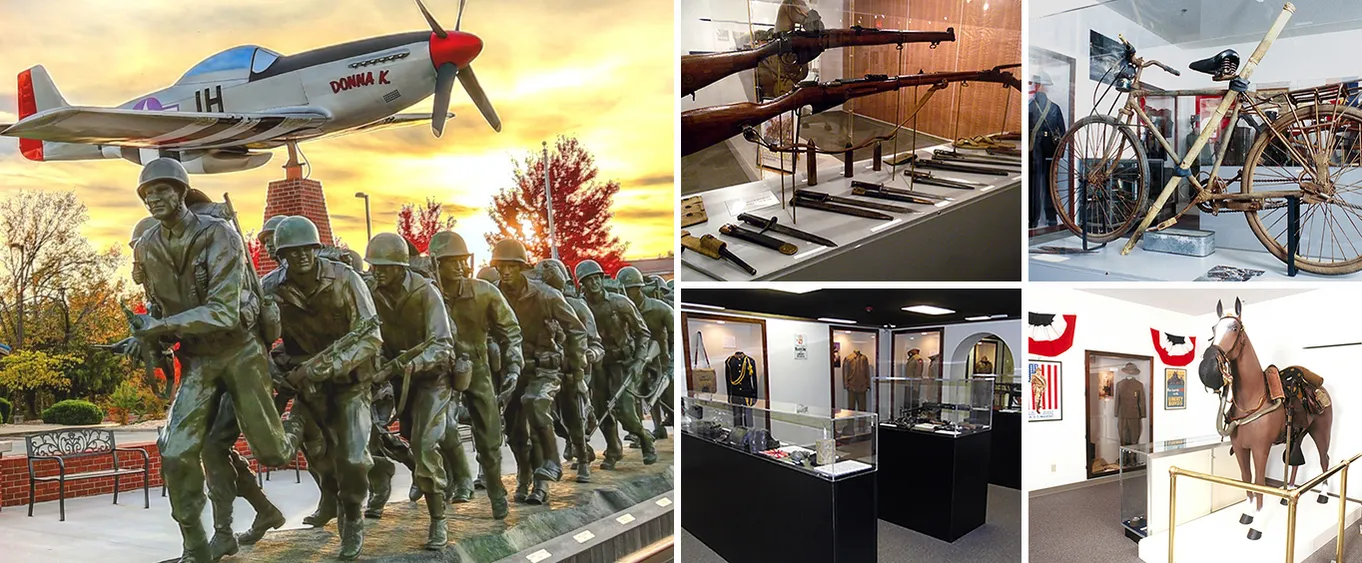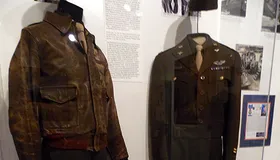 The Veterans Memorial Museum of Branson, Missouri is home to more than 2,000 historic artifacts and exhibits that memorialize the veterans of the United States of America. At this incredible collection, you will peruse exhibits that include the world's largest bronze war memorial sculpture, a World War II P-51 Mustang Fighter, and more. Whether you are a veteran yourself or simply want to explore history and honor veteran military members, a trip to the Veterans Memorial Museum Branson is must.
The Veterans Museum Branson contains ten main halls traveling through the wars of the 20th century, including WWI, WWII, Korea, Vietnam, and Desert Storm. The names of those killed in action from WWII through the USS Cole Attack are displayed on the walls. You'll be inspired and proud of your American heritage as you observe the displays of honor, courage and American freedom throughout. It serves as an educational center and national tribute for the past and was created to honor the memory of the brave men and women affected by the conflicts of war. This armed forces exhibition also features real wartime letters and gives new insight into the Nations' valiant fight for freedom.
Many of the historical artifacts in these wartime exhibits at the Veterans Museum Branson have been complied with the help of the veterans who own the pieces and their families. You can read about the items and their personal stories on each one, making this display a very personal and touching experience. Each display includes authentic memorabilia and honors decorated combat veterans and more. Every type of soldier is honored from the deserts of the Persian Gulf to the jungles of Vietnam to the Korean War and more recent conflicts and major battlefronts.
A visit to this Branson Veterans museum is the perfect way to fit in a lesson in history on your trip and pay tribute to those who sacrificed to fight for our freedoms. For more educational fun, be sure to visit some other interesting Branson museum locations including the World's Largest Toy Museum or the Hollywood Wax Museum.
Reviews

Shannon Hudson
Leavenworth, KS
✓
Verified Traveler
"...it helped me to connect with what my grandfather saw..."
We went on our honeymoon last summer, i went to find the name of my grandfather that i or my dad (my grandfather's son) had never. My grandfather died in wwii. I loved the museum because it helped me to connect with what my grandfather saw and went through. When i saw his name on the wall i just sat there ane cried. I took many pictures and will present them to my dad this christmas. Thank you for putting more pieces together of the puzzle that my dad and i have been putting together for 5 years now.

Steve Hise
Alton, IL
✓
Verified Traveler
"great museum with some truly unique items"
Great museum with some truly unique items. Very informative, also saw my uncle's name, whom i had never met, on the wwii wall. I left with an even greater appreciation for the sacrifice that americans have made over the years and continue to make today. I am more proud to be an american than ever, thank you.

Leroy Miller
Karnak, IL
✓
Verified Traveler
"One of the best displays of Military equipment.."
One of the best displays of military equipment and and history i have seen.

Chuck Hubbard
Memphis, TE
✓
Verified Traveler
"A MUST SEE FOR ALL VETS"
Being a navy vet and history buff i found the museum particularly interesting. I was able to find my brother-in-law's name on the viet nam wall as well as two of my shipmates that died during desert storm. It is a must see for all vets. I am planning a revisit in the very near future..
Frequently Asked Questions for Veterans Memorial Museum:
What is the dress code?

Dress code is casual, but it is recommended that you wear comfortable shoes.

Approximately how long could a customer plan to spend?

Guests spend 1-2 hours here.

Is it handicap accessible?

Yes.

Is photography & video recording allowed?

Of course! Don't forget your cameras.

For what ages is it appropriate?

This is great for all ages.

Is parking available?

Yes. Parking is free.
Book Now!