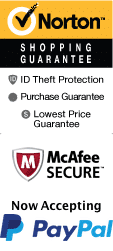 Yakov "Make America Laugh Again" Show
3454 W 76 Country Blvd Branson, MO 65616
1-800-987-6298
Start your day right with Yakov's 'Make America Laugh Again' comedy show featuring Russia-born comedian and two-time winner of 'Comedian of the Year,' Yakov Smirnoff. This comedic production is sure to bring explosive laughter, witty perceptions, and the charisma of this iconic comedian the next time you are in Branson Missouri.
Yakov's style of hilarious comedy is perfectly explained by his motto 'to experience happiness and teach it to the world with passion through comedy and sensitivity' and his humorous relational commentary confirms that love and laughter do indeed go hand and hand. shows a show again
You'll be laughing until your sides hurt as Yakov shares his hilarious perspectives on life, American culture, and the indisputable differences between men and women. Sit back and enjoy this humorous, conversational performance as he describes what it was like to move to America and learn our customs the hard way.
Once you experience his talent and charisma live onstage, you'll understand why this Branson production has been selling out for years. Come meet Yakov yourself and find out what everyone has been talking about.
About Yakov Smirnoff
Yakov Smirnoff was born in Odessa, Ukraine and began his comedic journey in the U.S. in the late 1970's. He was born 'Yakov Naumovich Pokhis' but chose the last name 'Smirnoff' because it was a name he thought Americans would be familiar with after a short time bartending in America.
He was raised in humble beginnings and went onto become this famous Russian comedian that we all know and love. This legendary comedian moved to Los Angeles in the early 1980's and made his first film appearance in 1984 with a small role in Moscow on The Hudson with Robin Williams. He had appearances in several other films and television shows, including Brewster's Millions, Buckaroo Banzai, The Money Pit and the sitcom Night Court. He had a lead role in the NBC sitcom What A Country! In 1988, he was the featured entertainer for the honored guests at the White House Correspondents' Dinner and opened his own theatre in Branson in 1992.
With numerous national tv shows under his belt, comedian Yakov Smirnoff quickly became a household name. Since then, has entertained more than 4 million visitors. He earned his master's degree in applied positive psychology from the University of Pennsylvania and incorporates his education, humor and life experiences into his hilarious commentaries. He is certain to fill each person with laughter, so be sure to catch the Yakov Smirnoff show in Branson!
Every joke is sure to give huge laughs as you experience one of the funniest performance comedians in the United States - and even the Soviet Union. Make a Branson vacation out of it and find other fun things to do in the area, which is known for its booming entertainment scene! All audience members shall laugh as they get a glimpse of this Yakov Branson show and his influence on the comedy world! yackoff smirnoff
Reviews

Sharon Hood
Elkhart, Indiana
✓
Verified Traveler
Yakov was awesome. We had seen his show several years ago and loved it. He is so funny, sincere, & patriotic. Every person in the usa should see this show. He makes you appreciate our wonderful country & bring out how blessed we are in this country. Thanks for a great show, yakov.

Linda Plott
Marlin, Texas
✓
Verified Traveler
"It was a great and wonderful show"
It was a great and wonderful show with lots of good clean humor. It was very refreshing to be able to attend a comedy hour with nothing but laughter and inspiration throughout the show. It was god and country all the way. It made you well up inside at times.

Dave Johnson
Billings, MT
✓
Verified Traveler
The show was awesome. The jokes and yakov's stories will have you rolling with laughter. The dancing and the skits that are performed are great as well. Yakov proved his appreciation to everyone when he stayed and signed autographs for all who wanted one.

Kimberly
Republic
✓
Verified Traveler
"this is one show that will make the branson vacation one to remember..."
I can honestly say that i went in thinking i would hate the show....If you mom ever told you to never judge a book by its cover, she was right. The show was funny and clean, great for the whole family. I laughed and cryed....This show was not just entertaining but he gives you a few lessons and has you stop and think about things that we just do in are everyday life. What a show and what an artise...He can put on a great show and make great art... Yep this is one show that will make the branson vacation one to remember...
Frequently Asked Questions for Yakov "Make America Laugh Again" Show:
Approximately how long is it?

It is approximately 2 hours.

In what theater is it held?

It is currently being held at the Duttons Theater.

What type of parking do you have?

Parking is free.

What is the dress code?

Dress code is casual.
Book Now!