Now Accepting

Acrobats of China 2019 Schedule
Location: The Whitehouse Theatre, 2255 Gretna Rd Branson, MO 65616


The show lasts approximately 2 hours.

Appropriate for All Ages

Handicap Seating Options Available: Wheelchair Seating, Aisle Seating, Limited / No Stairs Seating

Neither Cameras nor Video Cameras are Permitted

Gift Shop On-site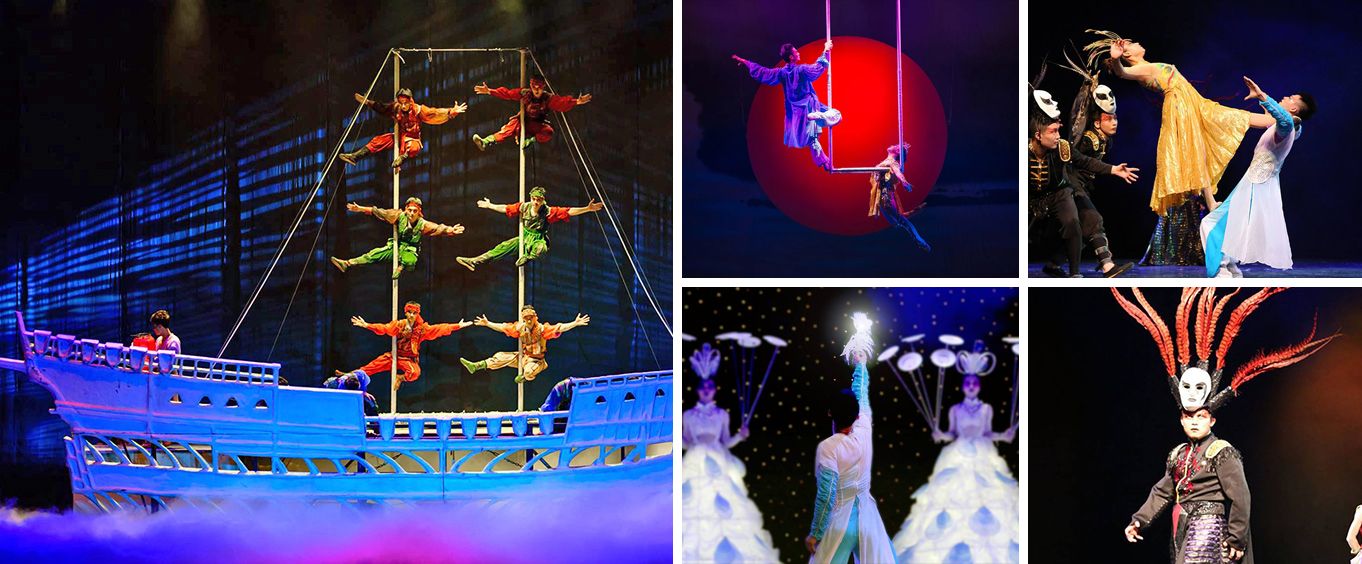 Acrobats of China 2019 Schedule
Performing at the modern Yakov Smirnoff Theater, the Acrobats of China show is a great way to spend a couple of hours during your Branson vacation. You will watch as a cast of over 40 twist, dance, fly, and dive around the stage in ways you did not imagine the human body could ever perform! The Chinese culture, even the language, is an art form in and of itself; you will experience it in full force. You'll think you just felt a Shanghai breeze in the room!
Book Now!