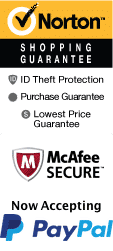 YOUR PEACE OF MIND IS OUR TOP PRIORITY
Should you need to cancel at any time, you have up to 48 hours from your vacation start date to do so for a 100% future travel credit.

Southwest Missouri Christmas Parades
Celebrate the holiday season with floats, candy, and tons of Christmas cheer at one of these Southwest Missouri Christmas parades. Bring the entire family along for a day filled with marching bands and holiday-themed decor that is sure to put you in the Christmas spirit! From Branson to Springfield and even small-town events, you can find a parade to enjoy during your 2021 celebrations.
Aurora, MO
Aurora Christmas Parade (Pleasant Street at 2 PM on December 11, 2021)
Carthage, MO
Carthage Christmas Parade (The Square at 7 PM on December 6, 2021)
Cassville, MO
Cassville Christmas Parade (Main Street at 6 PM on December 4, 2021)
Clever, MO
Clever Christmas Parade (6 PM on December 11, 2021)
Bolivar, MO
Bolivar Christmas Parade (5:30 PM on December 4, 2021)
Branson, MO
Branson Adoration Parade (Commercial Street, Branson Landing BLVD, College St, 5 PM on December 5, 2021)
An Old Time Christmas Parade at Silver Dollar City
Fair Grove, MO
Fair Grove Main Street Christmas (Main Street at 5 PM on December 9, 2021)
Granby, MO
Granby Christmas Parade (December 11, 2021)
Joplin, MO

Joplin Christmas Parade (6 PM on December 7, 2021)
Lamar, MO
Lamar Christmas Parade (Constitution Square in Downtown Lamar at 6 PM on December 9, 2021)
Marshfield, MO
Marshfield Christmas Event (5:30 PM on December 10, 2021)
Monett, MO
Monett Christmas Parade (Main Street on 11 AM on December 11, 2021)
Mt Vernon, MO
Mt Vernon Christmas Parade (The Square at 5:30 PM on November 30, 2021)
Neosho, MO
Neosho Christmas Parade (5:30 PM on December 4, 2021)
Nixa, MO
Nixa Christmas Parade (December 5, 2021)
Pierce City, MO
Pierce City Christmas Parade (Commercial Street at 5:30 PM on December 4, 2021)
Republic, MO
Republic Christmas Parade (December 4, 2021)
Rogersville, MO
Rogersville All American Christmas (4 PM on December 4, 2021)
Sarcoxie, MO
Sarcoxie Christmas Parade (The Square 5:15 PM on December 4, 2021)
Seneca, MO
Seneca Christmas Parade (Main Street at 6 PM on December 10, 2021)
Springfield, MO
Downtown Springfield Christmas Parade (2 PM on December 11, 2021)
Strafford, MO
Light Up Strafford (December 4, 2021)
Webb City, MO
Webb City Christmas Parade (6:30 PM on December 8, 2021)
Parades by Date
Mt Vernon Christmas Parade (Nov 30, 2021)
Light Up Strafford (Dec 4, 2021)
Cassville Christmas Parade (Dec 4, 2021)
Boliver Christmas Parade (Dec 4, 2021)
Sarcoxie Christmas Parade (Dec 4, 2021)
Pierce City Parade (Dec 4, 2021)
Neosho, MO Christmas Parade (Dec 4, 2021)
Republic MO Christmas Parade (Dec 4, 2021)
Rogersville MO Christmas Parade (Dec 4, 2021)
Nixa Christmas Parade (Dec 5, 2021)
Branson Adoration Parade (Dec 5, 2021)
Carthage Christmas Parade (Dec 6, 2021)
Joplin Christmas Parade (Dec 7, 2021)
Webb City Christmas Parade (Dec 8, 2021)
Lamar MO Christmas Parade (Dec 9, 2021)
Fair Grove, MO Christmas Parade (Dec 9, 2021)
Seneca Christmas Parade (Dec 10, 2021)
Marshfield Christmas Event (Dec 10, 2021)
Downtown Springfield Christmas Parade (Dec 11, 2021)
Monett Christmas Parade (Dec 11, 2021)
Granby Christmas Parade (Dec 11, 2021)
Aurora MO Christmas Parade (Dec 11, 2021)
Clever, MO Christmas Parade (Dec 11, 2021)