Reza Branson Edge of Illusion Magic Show
Click for More Information

Exclusive Online Offer: Buy 1 Get 1 Free
(Must purchase in advance online or toll-free at 1-800-987-6298)
Location: Branson Famous Theatre , 645 State HWY 165 Branson, MO 65616
1-800-987-6298
The Edge of Illusion experience is filled with magical illusions, plenty of fantastic feats, and tricks that will blow your mind in this all-ages spectacular magic show. It lasts approximately two hours and is known as one of Branson's most exciting and entertaining productions - and one of the best magic shows in Branson. Starring the famous illusionist Reza, this show captivates and showcases Reza's uncanny ability to stun and dazzle.
Be sure to catch this fantastic performer when he comes to his home stage at the Branson Famous Theater in Branson, MO. This grand scale production is absolutely amazing, combining stunning illusions with classic Reza edge and his own personal flair. Not only are the illusions insane, but he creates a personable and fun environment for the entire audience, including interactive audience participation. This is one of the best magic shows Branson offers so don't miss out!reza illusionist wife
Reza Edge of Illusion: See the Reza Branson show for amazing fun, starring the Reza Illusionist!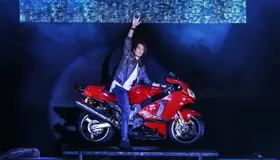 Reza's personality is unlike any other, with a high-energy attitude, he is a true delight with his fans. He even will come to the lobby afterwards to meet and greet guests, take pictures, and sign autographs. As one of Branson's most wonderful magic shows, the masterful comedic timing, mega illusions, and Reza's unique brand is sure to impress.
Frequent Branson MO visitors will recognize him from the famous Revollusionists group, but his solo act truly is unlike any other. He has spent a long career cultivating and honing his skills to perfection, acquiring a variety of unique skills and creating new tricks that will blow your mind.
See his jaw-dropping Oreo trick as it vanishes into thin air and other captivating illusions that will delight. The production utilizes the state-of-the-art features of the theater to create a performance that you will not forget. With comedic flair, a theatrical experience, pyrotechnics, and of course the jaw-dropping illusions, missing it just shouldn't be an option! Come see why this captivating illusionist is Branson's favorite magician during your next visit to the Ozarks.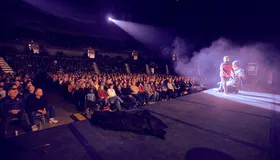 About Reza Magician Roots
He got his start in the industry at an early age of only seven years old. It was then that he had his mind set that he wanted to be a magician and the illusionist was born. He kept his dream alive throughout his childhood and at only fourteen years old, he began performing sleight of hand and other illusion tricks at gigs around the Midwest United States. He quickly became one of the rising stars in street magic and cultivated world wide buzz with his magical performance art.
From this point in his life, he planted the seeds to become the world class entertainer he is today and gained a skill set that changed world's perception of street magic as he took it to a new level. His stage presence and signature set of tricks and signature grand scale illusions have inspired and awed thousands, creating a loyal fan base. The magician Reza's career has seen hundreds of performances and significant gigs in more than 31 countries across the world.
Some of Reza's favorite venues that he has played include the Alamodome in San Antonio, TX and the Mundo Imperial Forum Acapulco in Mexico. He has made many appearances on a variety of television broadcast stations. These television appearances include popular reality shows and networks such as MTV, ABC, and PBS. He has also been featured on CW's Penn & Teller's Fool Us. He has thousands of fans around the world and a loyal fan base, so do not miss out on seeing him and his unique brand of magic and fun when he returns to his Branson home stage.
About the Branson's Famous Theatre
The Famous Theatre in Branson MO is one of the city's most beloved performance and live venues. Here, guests can see shows such as the Baldknobbers and the Reza magic show. The seats are comfortable and the stage is a glorious testament to Branson entertainment. It utilizes state-of-the-art lighting and sound systems and showcases the best Ozarks talent. Guests can enjoy a fully accessible theater and seating as well as free parking, allowing everyone's experience to be a great one.
About the Christmas Performance

Enjoy the magic and wonder of the holidays with magical tricks and Reza Branson. Reza has a fun and magnetic personality. You can create new holiday traditions and put a spark of joy into your Christmas celebrations with this fantastic extravaganza! See Reza's classic tricks unfold right before your eyes as you enjoy festive fun and an evening of great memories. During the 2021 production, visitors will enjoy magic, visits from Santa Claus, and the talents of America's Got Talent Semi-Finalist Mike Bliss! You and your loved ones are sure to have an amazing time!
Make sure to check out this fabulous performance the next time you visit Branson, MO. It will be one of the magician shows in Branson MO you'll be talking about for years to come, so get your Reza Edge of Illusion ticket today. While you are in Branson, be sure to check out some other magical attractions and other Branson favorites like the Shepherd of the Hills, the Copper Mountain Coaster Branson MO, Branson Celebrity car Museum Branson MO, Baldknobbers Branson, or Sight and Sound Noah. You can also add a hotel reservation to places like the Angel Inn Branson MO or the Hilton Promenade at the Branson Landing to your itinerary to complete your vacation.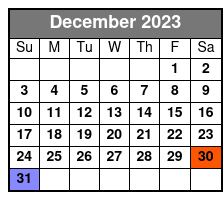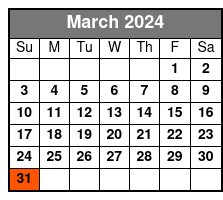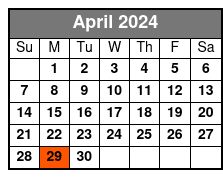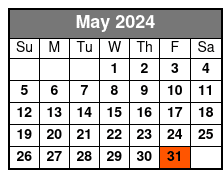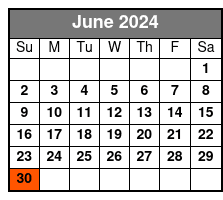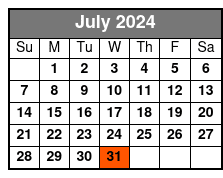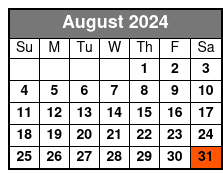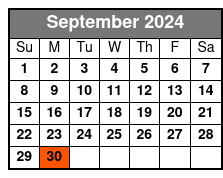 Options:
Reza Edge of Illusion Magic Christmas Spectacular
Available 12/7/2023 until 12/31/2024 View Detailed Schedule
Head out to see the fantastic Edge of Illusion Magic with a holiday-themed twist! This Christmas endeavor is sure to be a blast, allowing you and your loved ones to experience the finest of magical illusions and this performer's magnetic spirit. During the show, guests will be able to witness stunning holiday magic alongside the talented America's Got Talent Semi-Finalist, Mike Bliss! Santa will visit and you're sure to have a fantastic time soaking up the Magic of Christmas. For the 2022 season, guests will also be able to see the brand new disappearing reindeer illusion! Watch as Reza makes Vixen disappear - and meet Vixen after the show for pictures and extra fun!
Reviews

Sheri Kittle
Shawnee, KS
✓
Verified Traveler
"Reza was the best show ever!"
Reza was the best show ever! The grandkids loved it and so did we! It's a must see show. He did some amazing illusions that blew us away. We loved silver dollar city and had a blast. The time machine rollercoaster was number one for us. A great family friendly park.
Tip: Taking hwy. 265 around the city was great. Missed all the traffic

Jessica Renaud
Grinnell, IA
✓
Verified Traveler
"Reza draws you in and keeps you captive the whole show!"
Reza draws you in and keeps you captive the whole show! Great story teller and what an illusionist! We were in the second row and i still cant tell you how he did any of it! True believer in magic right here!

Stephen Mihoch
Trappe, PA
✓
Verified Traveler
"Thoroughly enjoyed the show and illusions performed"
Thoroughly enjoyed the show and illusions performed. Audience participation was an added entertainment plus for the show. Still trying to figure out how he was even able to come up with that rare candy bar that somebody yelled out from audience.
Tip: Try the hard luck cafe good food and great singing by waiters, waitresses, and owner while you enjoy your meal.

Ruth Papandria
Indianapolis, Indiana
✓
Verified Traveler
The show was awesome! My family and i enjoyed every minute of it. Reza is great with the audience and his magic is second to none! Would definitely recommend this show to anyone who comes to branson. It was a highlight of our entire trip! Thank you!
Frequently Asked Questions for Reza Branson Edge of Illusion Magic Show:
Approximately how long is it?

It is approximately 2 hours.

In what theater is the event held?

It is held at the Branson Famous Theatre.

Do the performers sign autographs and meet the audience?

Yes. He will come out into the lobby to visit with guests and sign autographs.

What is the length of intermission?

The intermission lasts approximately 15 - 20 minutes depending on the size of the crowd.

What type of parking do you have?

This theater has free parking.

What is the dress code?

Dress code is casual.
Book Now!

Exclusive Online Offer: Buy 1 Get 1 Free