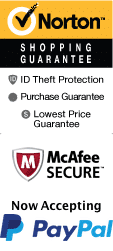 Acrobats On Ice
Location: The Whitehouse Theatre, 2255 Gretna Rd Branson, MO 65616
Acrobats On Ice is no longer performing in Branson.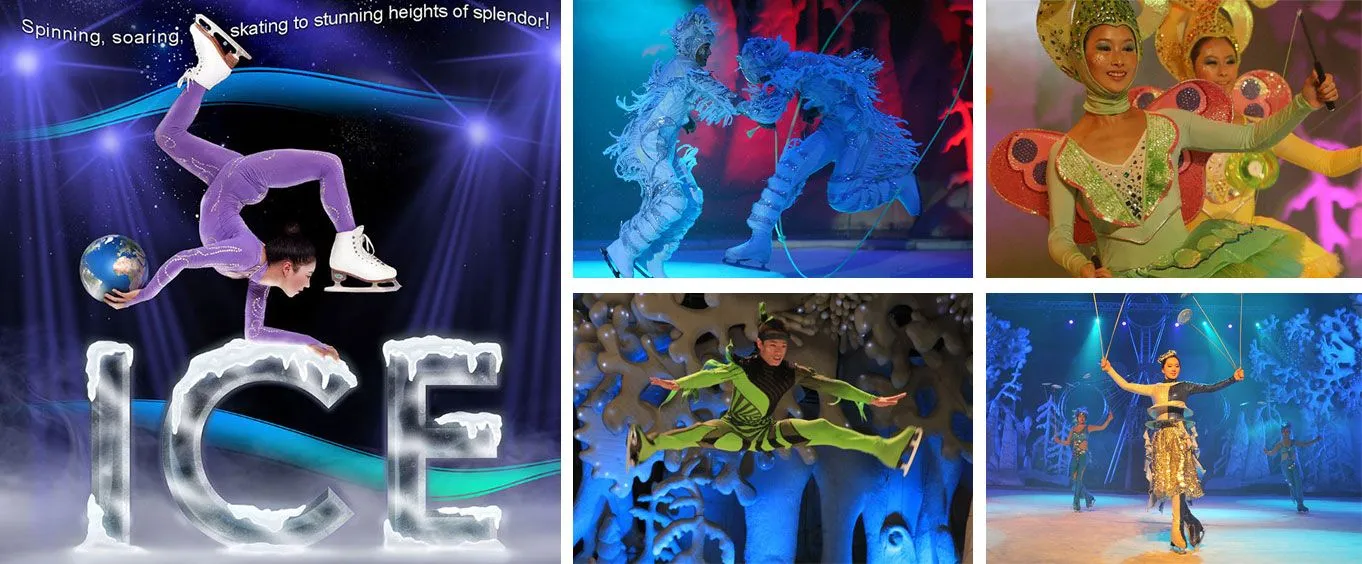 See a show unlike any other right in Branson, MO! By experiencing Acrobats on Ice at the White House Theater, guests will be able to marvel at high-flying stunts, beautiful ice dancing, synchronized skating, and more.
Branson, MO has always been known for the greatest entertainment and quality shows. Acrobats on Ice exceeds that expectation by adding in elements that you will not be able to see anywhere else in the world. This fast-paced production is sure to entertain the entire family, allowing visitors of all ages to have an awe-inspiring time.
Sit back and watch as this skillful troupe of performers take to the skies with flips, tricks, and more. The show stars the ever-gifted Heilongjiang Ice Acrobatic Team, which is the only sort of group of its kind in China. This totally unique experience is made even better with the dedication and passion that these acrobats put into their every movement. Each dance, flip, and skating stunt is performed with true passion that you will be able to admire. It may even inspire you to follow your own passions!
During the show, the audience will be thrilled with stunts and fun. High-energy entertainment is the main draw to the show, as guests can see a truly dedicated troupe as they combine both ice skating and acrobatics for something completely unique. See juggling, pole jumping, flips, and even trapeze stunts done on both ice and in the air. From synchronized skating to dancing numbers, these performances are thrilling. The two-hour show is completed with awesome special effects, a state-of-the-art sound system, and beautiful costuming that is sure to dazzle.
About the White House Theater
For many years, the White House Theater has provided quality entertainment to the Ozark Mountain region. It is one of the most beloved performance
venues in Branson, MO
and it has seen everything from musicals to shows to now Acrobats on Ice. The theater features 1,200 extremely comfortable seats so you can sit back and relax while witnessing the performance. Plus, the theater also utilizes an explosive sound system, visual effects that immerse the audience into the thrills, gorgeous costumes, and troupes of seasoned performers.
High-flying feats and skating feats await at Acrobats on Ice. Head to the beloved White House Theater to experience all of the fast-paced fun the next time that you visit the Ozarks!
Reviews

Jane Ann Rhoten
Fairview, TX
✓
Verified Traveler
"We had a very enjoyable experience at this show."
We had a very enjoyable experience at this show. My husband commented several times about their skills while also skating on ice. A couple of other people commented on the transitions, but i did not find that distracting at all. Maybe they minimized them after the reviews. Granted, there is some blackout time, but i would not expect them to lower the curtains for every scene change. It seems they were all children or teenagers who did a great job. The white house theater is super nice, also.

Lori Ray
Noel, MO
✓
Verified Traveler
Very good show. We enjoyed it.

Sherrie Sharp
Little Rock, AR
✓
Verified Traveler

Sharon Milburn
Harrison, AR
✓
Verified Traveler
"It amazes and dazzles all."
The show was entertaining for all ages. It amazes and dazzles all. The talent was very good, as well as the choreography.
Frequently Asked Questions for Acrobats On Ice:
Approximately how long is the Acrobats On Ice?

The show is approximately 2 hours.

In what theater is the show held?

The White House Theater.

Do the performers of the Acrobats On Ice sign autographs and meet the audience after the show?

Yes.

What is the length of intermission at Acrobats On Ice?

Intermission lasts approximately 15 minutes.

What type of parking do you have?

Parking is free.