Haygoods
Click for More Information

Exclusive Online Offer: Buy 1 Get 1 Free
(Must purchase in advance online or toll-free at 1-800-987-6298)
Location: Clay Cooper Theater in Branson MO, 3216 W 76 Country Blvd Branson , MO 65616
1-800-987-6298
Description
Haygoods Photos (14)
Customer Photos (37)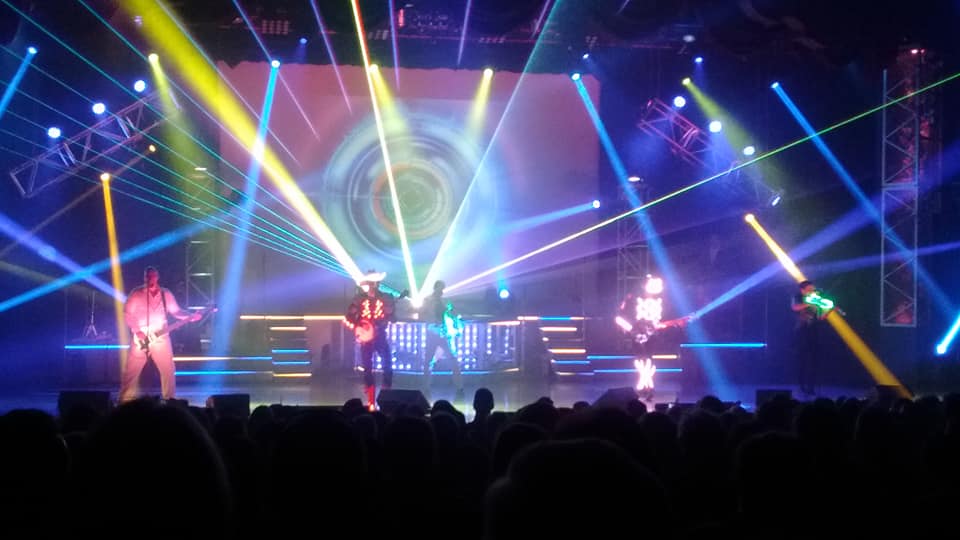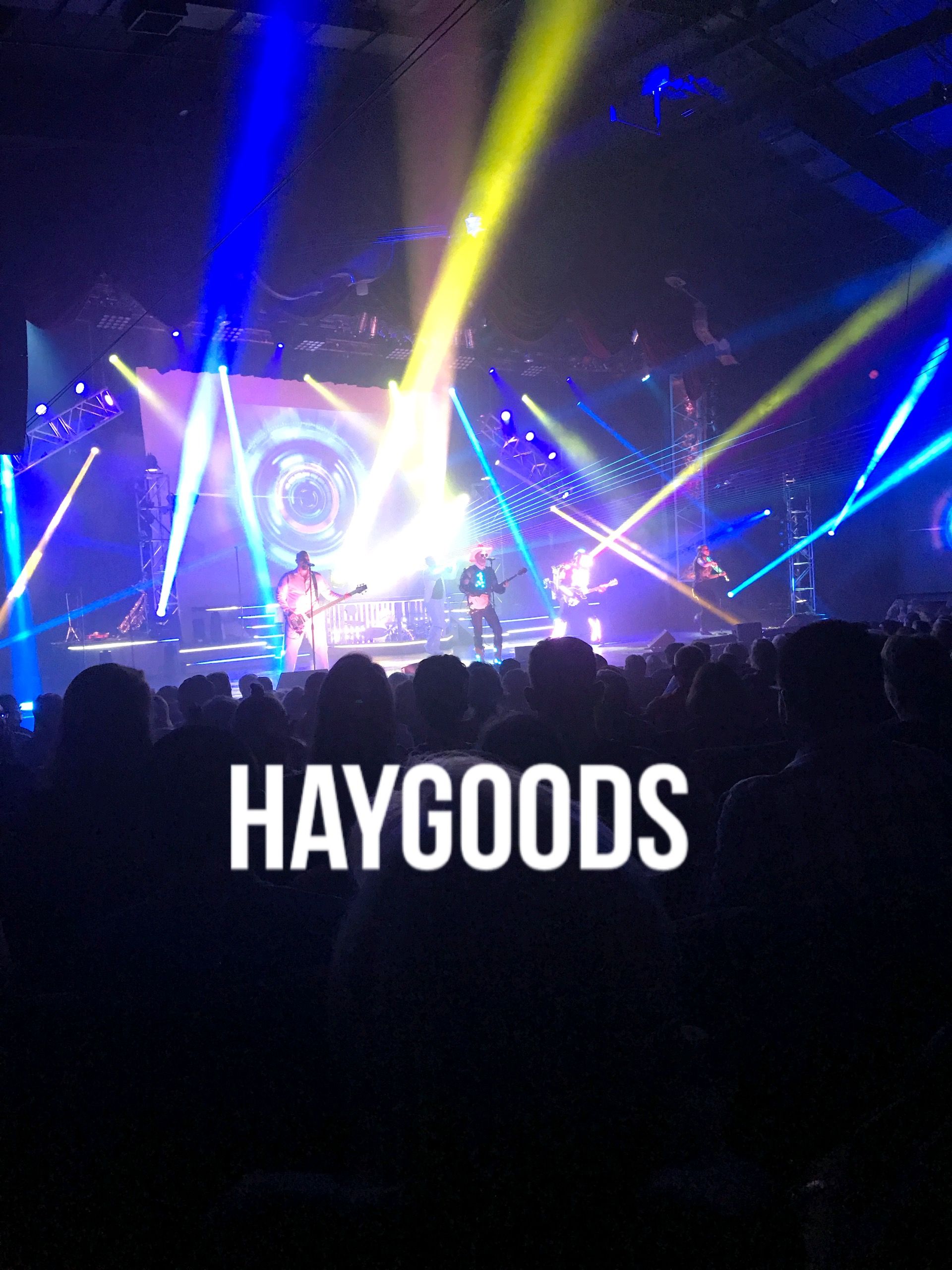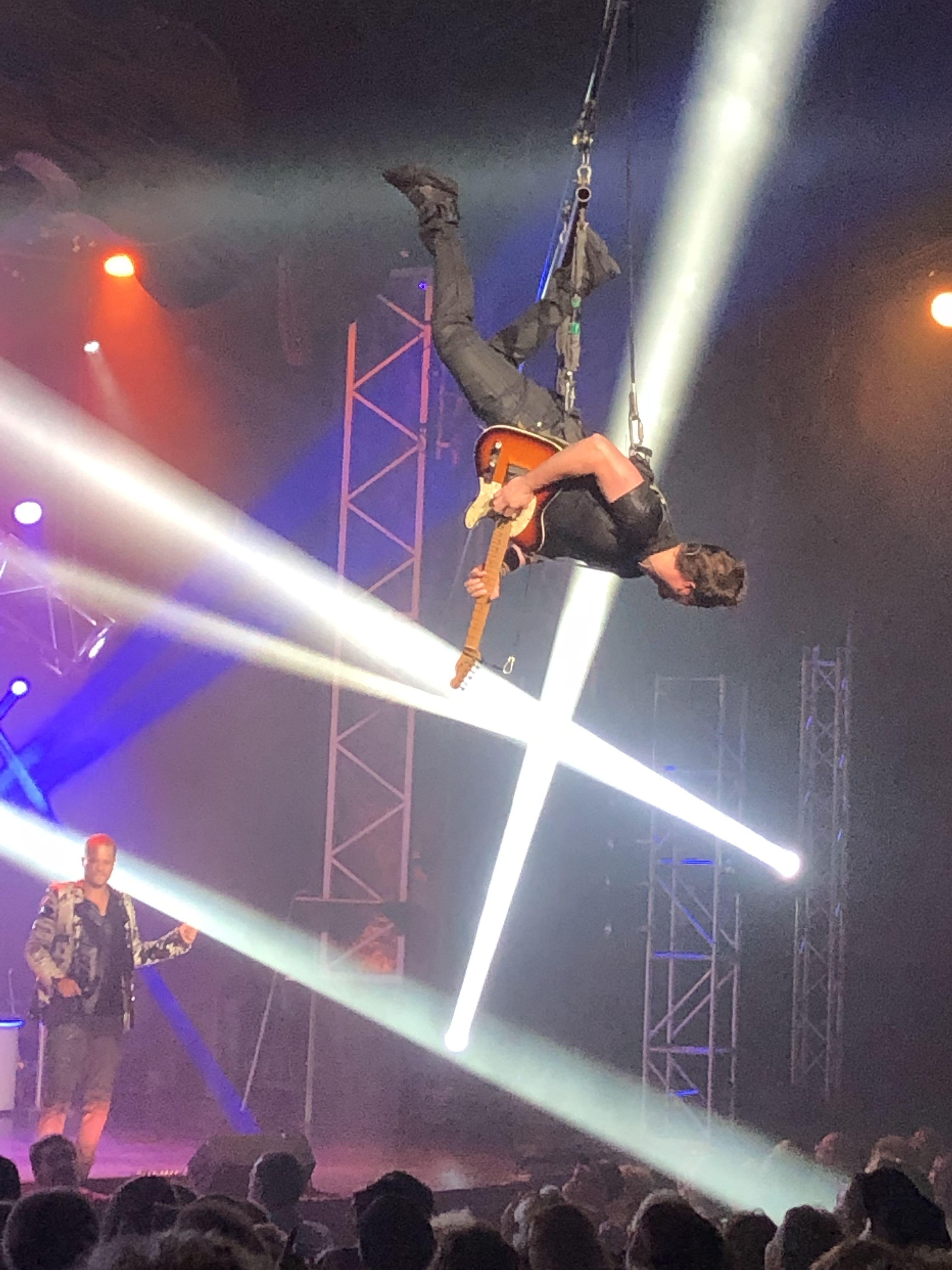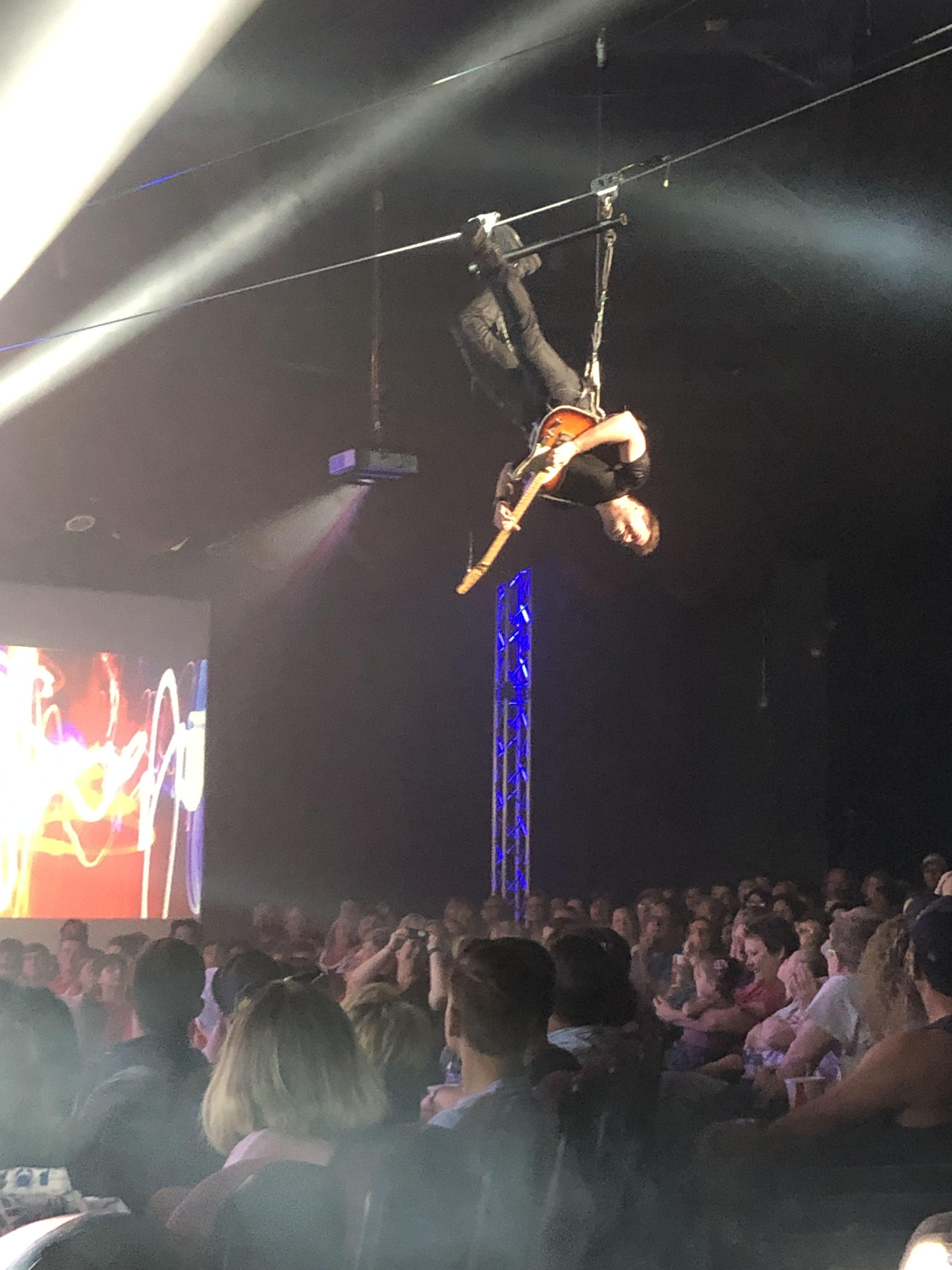 The Haygoods are one of Branson's most beloved families. From their start playing at Silver Dollar City to the opening of their very own show, this Branson-raised brood has grown their success, fine-tuned their art, and brought classic Branson entertainment to millions with countless musical styles on a state-of-the-art stage. Time after time, night after night, the Haygoods entertain and impress.
If you have never seen the Haygoods perform live, you absolutely should add it to your next vacation in the Ozarks. This family-friendly show features a variety of amazing music that will have the whole crowd toe-tapping to the beat. The show is entirely live, featuring a multitude of instruments each played by a member of this six-piece group full of talent. The energetic performance truly brings people together through music, and you can create new memories with this famous family. The show features state-of-the-art light and sound, stunning visual elements, beautiful costumes, intricately woven harmonies, dancing, and tons of energy. Night after night, the Haygoods impress audiences with dance numbers, comedy, and huge productions for a fiery experience! Literally - there is pyrotechnics involved! This amazing performance has created thousands of fans of all ages who travel to witness this talented troupe perform night after night.
The show itself is comprised of the musical styles of a variety of artists. As well as the tight harmonies and talent of the Haygoods, guests can experience music from their favorite pop artists and more. Whether fans enjoy country music, country rock vibes, or enjoy watching Haygoods performing their amazing choreography, or seeing the special effects, there is something to be enjoyed by everyone each night.
About the Haygoods
The Haygoods got their roots from a very young age. Their story begins with a dream. When the oldest brother, Timothy, was only five years old, he begged his mother for violin lessons. As most kids do, his younger siblings wanted to be just like him, so each member ended up taking on their own instruments and honing their own crafts. When the family moved to Branson in 1993, they landed a gig at Silver Dollar City where they performed more than six thousand shows together, becoming the theme park's best-rated show. In 2001, though, they found the courage to open their own show on the famous 76 Strip, and from there it is history! After a rocky first season, they were able to celebrate tons of success, even touring across China and releasing their own original music album.
Upon their return to Branson, they went on to sell out a huge chunk of their shows throughout 2012 and 2013, and during their 25th year entertaining the Branson crowd, they were able to sell out more than 60 of their shows! More than six million people have been able to witness the talent of this family. Don't be one of the ones who hasn't!
About Timothy Haygood
Timothy is the eldest Haygood sibling and the driving force for the group. From an early age, he desired to learn to play the violin. Even though this dream was formed when he was only five years old, he stuck to it. As well as completely mastering the violin, he went on to learn the banjo, mandolin acoustic guitar, and vocals. He also shows off comedy chops and mountain dancing skills!
About Patrick Haygood
Patrick is the second oldest Haygood brother. Patrick is well-attuned with a variety of instruments, including the marimba, keys, violin, drums, and harmonica. He also dabbles in tap dance and choreographs tap numbers as well as runs the finances behind the scenes. He has a huge personality that makes him a crowd favorite!
About Matthew Haygood

Matthew keeps the beat on track by playing the bass, and he also sings, creating a pool of talent. Though he is one of the more lowkey of the performers on stage, Matthew prides himself on his original music. He has released an album and also created a duet song with his brother, Shawn. He continues to create music and update his Youtube channel when he isn't out enjoying the Ozarks' natural wonders.
About Dominic Haygood
Dominic Haygood has a huge personality and emcees for the electrifying show. He is also well-versed in music and comedy. Truly a renaissance man, he dips his toe into everything from singing to fiddle playing to comedy routines. You definitely will know when Dominic is in the house, because his personality is huge - and also because he's never once missed a show. You never know what you are going to get with him either - backflipping, unique effects, or fiddle-shredding, the surprises keep on coming!
About Michael Haygood

Michael is the youngest and probably most adventurous of the Haygood brothers. His personality, excitement, and energy are truly unparalleled and shine through with everything he does onstage. He plays the guitar and is the mastermind behind all the crazy visual effects in a Haygoods stage presentation. Look for the guy in the LED suit!
Did You Know Catherine Haygood, the only girl in the group, plays the most instruments out of the family?
About Catherine Haygood
As the only female in a band of brothers, Catherine 'Cat' Haygood truly stands out at the Haygoods show, not only because she is female, but because she is (arguably) the most talented of the group! Out of all of the siblings, she plays the most musical instruments. She is talented with the harp, drums, violin, saxophone, guitar, and she sings! She practically grew up on the stage, and because of this, she has a fine-tuned craft that you won't find in any other performer in Branson.
While the Haygoods put on shows throughout the regular season, they also entertain guests during the holiday season with an incredible Christmas show featuring their favorite songs and the electrifying talent that they are known for.
Head to Branson, MO to experience one of the best shows in the Branson entertainment scene! The Haygoods provide high-energy family fun and great music, creating an unforgettable experience in the Ozarks. They sold out 75 of their shows last season, so be sure to snag your tickets to this high energy show quick! The Haygoods perform at the Clay Cooper Theatre. Add one of these amazing performances onto your next Branson vacation itinerary.
Frequently Asked Questions for Haygoods:
Approximately how long is the The Haygoods?

The Haygoods Show is about 2 hours long.

In what theater is the show held?

This show is held at the Clay Cooper Theatre.

Do the performers of the The Haygoods sign autographs and meet the audience after the show?

Yes, the Haygoods do a meet and greet after the show.

What is the length of intermission at The Haygoods?

Intermission is approximately 15 minutes.

What type of parking do you have?

Parking at the Haygoods show is free.
Reviews
4.6 |
630 reviews
Kelsey Grimes
Rogersville
✓
Verified Traveler
"I have been to their show so many times I lost count."
I have been to their show so many times i lost count. I love their show so much. I am friends with dom and shawn. I love to go to branson and see their show. I went to go see them like every other weekend when they were at sdc. I have know them since i was 3 or 4. If you are ever in branson stop by and see their show. It is the best show in branson. It is so energetic and they have music for everyone. They have so much energy and talent. Well i am gonna stop talking now.
Anette Gettinger
MO
✓
Verified Traveler
"They are the best!!"
We have seen the haygoods three times now and can't wait until the next time. They are the best!! So much talent in one family. What a blessing, the family entertainment means alot to so many people. They all are such great people. Their love of each other and entertaining really shines through. They are what branson is all about, good family fun.
Pam Wade
Evansville, Indiana
✓
Verified Traveler
"The Haygoods are my absolute favorite show in Branson."
My husband and i own a motorcoach tour company and come to branson two to three times a year. The haygoods are my absolute favorite show in branson. The production is fantastic and the talent these kids have is phenomenal. Most of the people who travel on our bus are seniors and almost all of them have voted the haygoods as their favorite show. As long as they keep performing like they do, we will keep coming to see them.
Donna Kerckhoff
St. Louis
✓
Verified Traveler
"It was an awesome experience!!!! The best!!!"
My husband and i have been to branson before, but it was our 1st time to see the haygoods. Such an inspirational and talented family. We have to leave tomorrow, although we have such a pleasant feeling after watching their show. We saw the first part which was their traditional performance and were fortunate to see their christmas show during the second half. Dominic sang, mary did you know? And he sent chills around me. It was The best that i have heard. Everyone in the family is just fantastic! Kathleen playing silent night on the harp was superb!!! They stayed to sign autographs on the dvd i purchased and each member was very sincere and thanked us for being there. It was an awesome experience!!!! The best!!!
Book Now!
Exclusive Online Offer: Buy 1 Get 1 Free