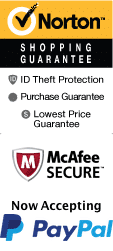 Branson Adventure Pass
715 Branson Landing Blvd Branson, MO 65616
1-800-987-6298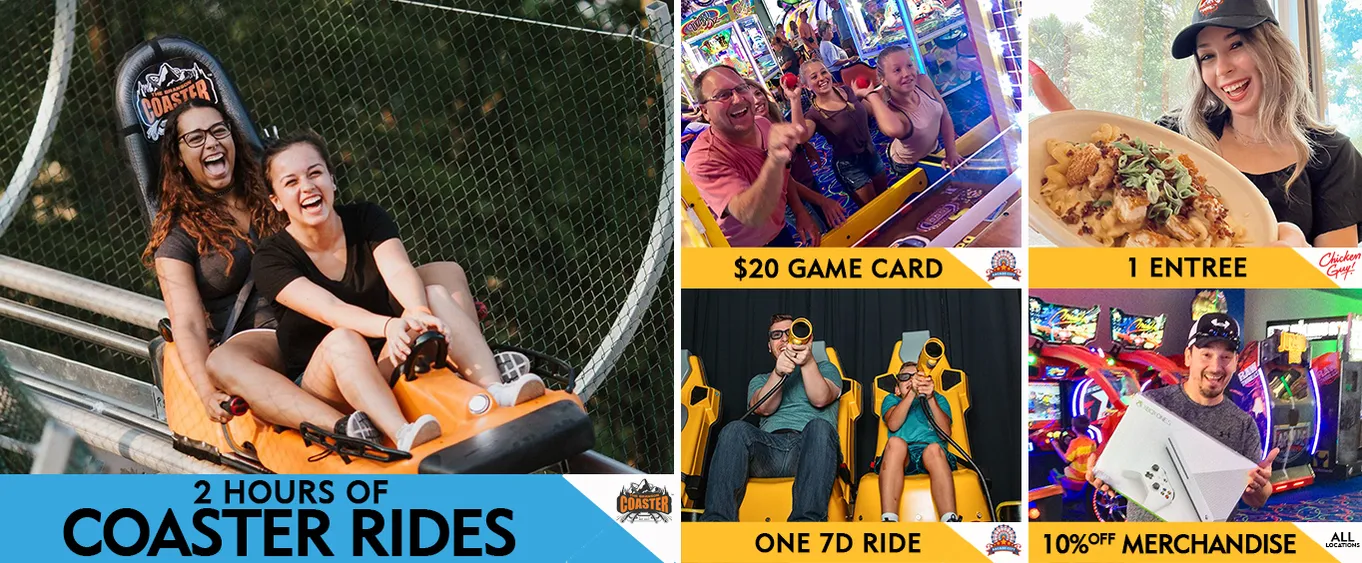 With the new Branson Adventure Pass, visitors to Branson can enjoy some of the most beloved activities for the whole family. With the help of this fantastic pass, visitors will enjoy some family-friendly activities in the Ozarks. For a ton of fun, reserve it today and participate in all of the fun that it has to offer.
About the Pass
This all-inclusive Branson Adventure Pass sets guests up for an amazing day of Branson fun. With purchase of the pass, guests will get an unlimited pass to ride the Branson Coaster for two hours, a $20 arcade card, admission on the 7D Ride, Mirror Maze Admission, and an entree at Guy Fieri's Branson Kitchen restaurant. With so much fun to be had, you definitely will be entertained!
Unlimited Branson Coaster Rides for 2 Hours


The first part of the pass is a timed admission to the Branson Coaster. For two hours, guests will have the chance to ride the coaster as many times as they would like. This alpine coaster allows guests to enjoy an adrenaline-pumping ride as they see some stunning Branson sights. The beautiful wooded area is teeming with flora and fauna and is certain to delight nature lovers of all ages.
7D Ride


Guests also get one ride on the 7D Ride. This ride puts guests in a moving seat where they will be entranced by a fully immersive experience of sight, sound, and touch. Feel the seat move beneath you as you zap baddies in a fun and competitive game.
Mirror Maze Admission


Guests will also be able to make their way through the Mirror Maze. This labyrinth of mirrors features twists and turns for guests to conquer. Who will make it out first?
$20 Arcade Game Card


Everyone loves video games, and an arcade is the perfect way to combine games with family fun. This $20 card gives guests the opportunity to enjoy everything from skee ball to more modern video games.
Entree at Guy Fieri's Branson Kitchen


The pass also includes a delicious entree at famous food critic Guy Fieri's Branson restaurant. Enjoy a mouthwatering entree.
For family fun in Branson, there is no better way to enjoy it than with the Branson Adventure Pass. This pass includes an array of perks that will have you and the entire family entertained during your vacation. Play arcade games, zoom along the alpine coaster, and have a memorable Ozark Mountain area vacation.
Frequently Asked Questions for Branson Adventure Pass:
What is included in the admission price for Branson Adventure Pass?

Includes 2 hours of unlimited alpine coaster rides, 1 ride on the 7D Ride, 1 Mirror Maze admission, a $20 arcade game card, an entree at Guy Fieri's Branson Kitchen, and 10% off all merch.

Approximately how long could a customer plan to spend at Branson Adventure Pass?

Most guests spend a few hours at the amusement park.

Is photography & video recording allowed?

Yes.

For what ages is Branson Adventure Pass appropriate?

Great for all ages.

Is parking available at Branson Adventure Pass? Is it free?

Parking is free.
Book Now!