Branson's Murder Mystery Dinner Show
Location: Majestic Dinner Theater, 2849 Gretna Rd Branson, MO 65616
1-800-987-6298
Take a trip to the entertainment capital of the country, Branson, MO, to enjoy some of the most outrageous fun with this murder mystery dinner show. The Majestic Dinner Theater serves up great shows and meals to everyone who visits, and Branson's Murder Mystery Show Dinner is sure to impress.
Enjoy an amazing Branson murder mystery!
Buckle in for a presentation of 'Murder at the Town Vote', a rousing 'whodunnit' mystery that is full of wacky hijinks. There is never a dull moment at one of these shows with guest actors pulled straight from the audience, so don't miss out on this evening full of murder, mystery, and great food! dinner murder mystery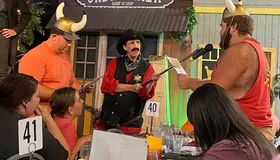 About the Murder Mystery Dinner Theater Meal
Every evening starts off with a delicious buffet-style meal since crime fighting and mystery solving can definitely work up an appetite. The Majestic Theater truly prides itself not only on its shows, but on its food, and as such, every meal is freshly made in their kitchens by talented on-site chefs. The dinner menu for 'Murder at the Town Vote' features an amazing spread of delicious homestyle dishes.
Murder at the Town Vote Murder Mystery Dinner Show Summary
After your delicious meal, it's time to get ready for the real action! Transporting you back to the Old West of Branson's history, the theater plunges you right into the center of a murder mystery. An innocent citizen is murdered at the town vote, and the authorities need your help in bringing the culprit to justice. Figure out 'whodunnit' in this action-packed dinner theater adventure and put the mystery of this mysterious death to rest.
Did You Know? Branson, MO is one of the top destinations for Christmas celebrations in the country.
Ten characters are cast from the audience to participate in the event, handed a cowboy hat and prop six-shooter, and immersed in the mystery. By becoming a guest actor and playing a key role in the mystery, these audience members are thrown right into the mix of the mystery, and it's your job to solve the case! Audience participation brings the event to life! Casted audience members are given a character to portray, and the roles vary from innocent bystander to the murderer himself (or herself). Either way, the audience must piece together the clues, keep an eye on the suspicious characters, and solve the mystery to save the city alongside the exceptional cast.
For those who choose to participate alongside the cast of talented performers, you will don the personality of your character for the evening while getting in on the action and becoming part of the show. You don't even need acting skills! If you are a bit shy or simply want to sit back and solve the puzzle, you can do that as well! Whether you participate in the show or not, it is your job to figure out just what is going on, and you are sure to enjoy every moment of this live entertainment extravaganza. Audience members will have to have a keen eye to spot each clue and to finally help save Branson from the murderer. This show is sure to be a blast for all ages on your family vacation.
About the Christmas Show
The holidays have never been more interesting than with the Branson Murder Mystery Dinner Show's 'Murder By Eggnog' dinner show. Bring some fun and mystery to your Christmas celebration by taking a trip back in time to Branson in 1898. Join everyone in getting ready for the big annual Christmas Pageant, and be shocked as one of the innocent citizens is murdered in a thrilling plot twist. As well as your classic murder mystery that the theater is famous for, guests will also be able to sing along with their favorite Christmas songs put on by talented singers.
About the Grand Majestic Mystery Dinner Theater
Located at 2849 Gretna Rd, the Murder Mystery Theater is Branson famous for serving up amazing shows and quality entertainment for more than 18 years. There is a variety of different shows to see, most of which are served up alongside a delicious meal with the tickets. Each meal here is made fresh, daily, by talented in-house chefs for an authentic down-home feel. These buffet menus are bursting with flavor and featuring everything from chicken roasted to perfection and meatloaf. Other awesome Grand Majestic shows include the Comedy Hypnosis Dinner Show and the Johnson Strings. With fun and intimate table seating, you are sure to enjoy a great evening with your mother, brother, family, and friends! murder mystery theather

Mystery, intrigue, and tons of fun await you with the best murder mystery dinner in Branson. This activity does a great job at bringing something completely new to Branson entertainment seekers, allowing them to simply enjoy making new memories with this awesome live event. It is different than the country music and live music performances that the city is known for.

Join in on the action and you may even become part of the show. Either way, you won't leave hungry or without having a good time in Branson, the famous entertainment capital of the country. You can complete your Branson vacation with a variety of fun attractions, from Hollywood Wax Museum to the shows on the Branson Strip! Combine all of your attraction selections with a stay at a hotel.
Guests can also enjoy some other great activities like Sight and Sound Theatres, Silver Dollar City coupons, Titanic Museum Attraction, Branson Shows, Branson MO restaurants, and Big Cedar Lodge Missouri.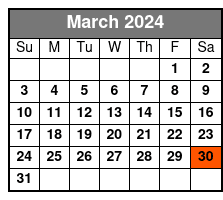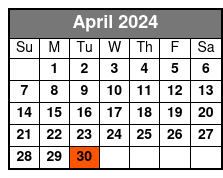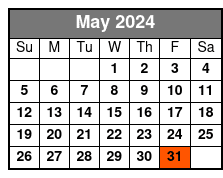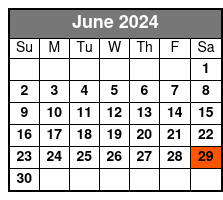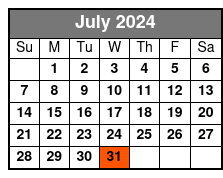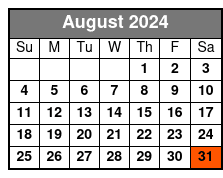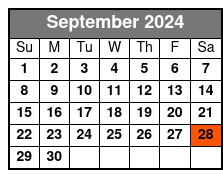 Options:
Branson's Murder Mystery Christmas Dinner Show
Available 12/1/2023 until 12/31/2024 View Detailed Schedule
Spice up the holiday season with the Branson's Murder Mystery Dinner Christmas Show. This show features intriguing acting, costumes, and a mysterious evening that will leave you guessing. 'Murder by Eggnog' takes place in Branson in the 1890s. Get ready for a Christmas pageant only to be shocked when one of the innocent townspeople are murdered. It's up to you to figure out 'whodunnit' while enjoying a delicious buffet dinner.
Reviews

Jeanie Jackson
Conroe, TX
✓
Verified Traveler
"Was marvelous! Enjoyed the fun so much!"
Was marvelous! Enjoyed the fun so much! Meal was delicious! Interaction from audience was great!Love the extra music and clips of old westerns !!

Robin Exum
Lubbock, TX
✓
Verified Traveler
"My favorite thing we did."
My favorite thing we did. The food was delicious, the show was funny. Lots of audience participation which was great!

Rachel Jones
SPRING BRANCH, TEXAS
✓
Verified Traveler
"It's silly - funny - engaging - and clean!!!"
What a wonderful - fun filled evening. Absolutely family friendly. It's silly - funny - engaging - and clean!!! The buffet is ok. Not fabulous but as good as many of the local restaurants - maybe even better. It's a long evening but worth it.
Tip: Seating is a little tight. Go early. My husband and my son-in-law are big guys so we were able to get seats at the end of the table instead of in the middle.

Miclhael Miller
Liberty, MO
✓
Verified Traveler
"Great time, would do it again."
Never having been to an audience participation dinner theater before we did not know what to expect. It was a blast. The cast pulled all of the audience into the play one way or another. Great time, would do it again.
Frequently Asked Questions for Branson's Murder Mystery Dinner Show:
What is the dress code?

Dress code is casual.

What is included in the admission price?

Includes show.

Approximately how long is it?

It is approximately two hours long.

In what theater is it held?

It is held at the Grand Majestic Theatre.

What type of parking do you have?

Parking is free.
Book Now!