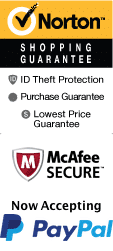 Big Cedar Lodge: A Wilderness Luxury Resort in Branson, MO
Big Cedar Lodges in Branson MO: Big Cedar Lodge Ridgedale Missouri - Stay at this Famed Branson Lodge
What is Big Cedar Lodge Missouri: Info About This Branson Missouri Resort
As an iconic Bass Pro Shop Lodge Big Cedar Lodge offers some of the best accommodations in the Ozarks. Other lodges Branson MO offers just cannot compete! With tons of amazing amenities and beautiful rooms, your stay is certain to be a memorable one, and you're sure to have a remarkable time at one of these Bass Pro Shop resort locations.
Where is Big Cedar Lodge? The Bass Pro Big Cedar Lodge is one of the best lodges near Branson MO and one of the best Bass Pro resorts. In fact, this Bass Pro Branson resort is a favorite among travelers, locals and visitors alike! This resort in Missouri is a coveted vacation stop, offering all the best amenities that a Bass Pro Shop lodge is known for. It is located at 190 Top of the Rock Rd in Ridgedale, MO. Big Cedar Lodge Prices are luxurious but offer plenty to visitors and you won't find a better spot than this Bass Pro lodging option!
Big Cedar Lodge Ozarks - Bass Pro Shop Big Cedar Lodge: Experience Tons of Fun at Big Cedar Lodge MO. This Branson Resort features some of the best accommodations in the area, whether you stay at Cedar Creek Lodge or another one of their accommodations. Bass Pro Shop Resorts are known for their amazing quality, so these Bass Pro Resort Locations are a great selection.
This Bass Pro lodge located in the hills of the Ozark Mountains, offers a one-of-a-kind Branson Missouri resort experience, making it one of the most exciting lodges in Branson MO. At this Branson lodge, located just 10 miles south of Branson, you'll find outdoor recreation, a variety of lodging options, fine dining, and first class services and amenities. Big Cedar is ideal for different kinds of trips--honeymoons, anniversary getaways, family vacations, or any kind of group vacation. This resort offers something for everyone, whether it's upbeat outdoor activities or a relaxing day at the spa. The lodges Branson MO offers are sure to be an awesome selection.
Big Cedar Lodge Branson Missouri Activities
Table Rock Lake — Big Cedar Branson Missouri also offers an on-site marina on Table Rock Lake for boating and great trout and bass fishing at their Bass Pro Shops resorts. Hiking and biking trails are located at the resort as well. If all the outdoor recreation begins to wear you out, Big Cedar Lodge Branson offers spa services reputed as some of the finest in the region—massages, facials, pedicures, and wraps are a few of the services offered.
Dogwood Canyon Nature Preserve — This 10,000-acre+ area of unspoiled nature is filled with activities such as hiking, biking, and fishing, sure to please any outdoorsman. The massive nature preserve is just South of Branson, MO but spans over the Missouri-Arkansas border and brings you an intimate view of Ozarks nature.
Top of the Rock — Just a short drive from Big Cedar Lodge Bass Pro, you'll find Top of the Rock, a recreational area situated atop the highest Ozark Mountain peak in the area. Guests here are privy to two different world-class golf courses, four unique dining options, and tons of historical sites and outdoor activities such as hiking, biking, and even caving. When you're not staying at the lodges, these options are a great time!
Big Cedar Lodge Branson Accommodations: Stay at an amazing Bass Pro Resort Branson MO

Since it is considered one of the best lodges in Missouri and is a Bass Pro Missouri resort, it is no surprise that this resort is brimming with amenities. Big Cedar Lodge Branson MO has 3 separate as well as private quarters for you to choose from on-site.
Lodges — You can get a room in one of Big Cedar Lodge's three lodges: Falls Lodge Big Cedar, Spring View Lodge, and Valley View Lodge Big Cedar. Falls Lodge and Spring View Lodge both offer balcony rooms with magnificent views of Table Rock Lake, while Valley View Lodge has standard and two-bedroom accommodations. The lodges offer great amenities like kitchenettes, whirlpool baths, and fireplaces.
Cabins and Cottages — If you're looking for a more private, secluded lodging during your getaway, log cabins and cottages are available. Big Cedar Lodge's log cabins are located in the woods or on Table Rock Lake while Dogwood Canyon Cabins are located in the Dogwood Canyon Nature Park. Knotty Pine Cottages offer all the privacy of cabin but are located in the heart of Big Cedar resort giving its guests great access to the Big Cedar's fitness center, spa, and swimming pool.
Big Cedar Lodge Branson MO Cedar Creek Spa
Take a load off, relax, and rejuvenate yourself at the Big Cedar Lodge MO Big Cedar Creek lodge Branson MO, a spa and treatment area that will have you feeling revitalized by enhancing your natural beauty. You will be treated to this premier wilderness resort in Branson MO and genuine Ozarks hospitality. This breathtaking spa offers rustic luxury and a wonderful time in Missouri Ozark Mountains. A remote haven in the fun mountain region, this spa provides unparalleled luxury, so be sure to enjoy your time at the Cedar Creek lodge Missouri.

Big Cedar Lodge Branson Missouri Dining
Big Cedar Branson Missouri has the five restaurants on site. Each has something different to offer that will appeal to a variety of taste buds.
Devil's Pool — This restaurant serves lunch and breakfast buffets daily and smoked rib, praline rainbow trout, and decadent desserts. Devil's Pool also has a Sunday Champagne Brunch with made-to-order omelets.
Truman Smokehouse — Fresh pastries and muffins are a breakfast specialty of this restaurant. For lunch and dinner, favorites include smoked chicken, ribs, brisket, and sausage.
Worman House Restaurant — Worman House offers an exquisite Sunday Champagne Brunch and various favorites in a genteel atmosphere.
Top of the Rock Restaurant — While you dine on favorite dishes like homemade pasta and pizza, rotisserie chicken, select cuts of beef, seafood, and much more, you'll have a great view of Table Rock Lake.
Buzzard Bar — This restaurant offers quick solutions to guests on the go. You can get sandwiches, signature homemade soup, salads, and sweet potato chips, plus listen to live music on the weekends.
Enjoy a trip to the heart of the Ozarks today and receive the best deals with a Branson vacation package to enjoy all the wonderful activities offered in the area, from horseback riding and Table Rock lake fishing to outdoor adventure expeditions and nature trail options. big cedar lodge branson missouri big cedar lodge in missouri table rock lake big cedar lodge big cedar missouri great cedar lodge branson big cedar lodge branson mo lodges bass pro resort branson luxury resorts branson mo resorts near branson mo bass pro shop resort branson missouri big cedar lodge resort branson mo bass pro shop missouri resort big cedar lodge locations bass pro resort missouri ozarks golf resort cabela's resort cabelas branson mo