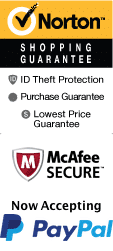 Silver Dollar City
One of America's Top Theme Parks
399 Silver Dollar City Pkwy Branson, MO 65616
1-800-987-6298
Winning the title for 'Best Theme Park Holiday Event', the Silver Dollar City Branson MO theme park offers Branson visitors a full day of more than 40 thrilling rides and attractions, over 40 entertaining shows daily and an exciting look back into the 19th century culture of the Ozarks, as the park is modeled after an 1800s Ozark town. A trip here is a perfect addition to your next Branson Missouri vacation!
Visit the famous Silver Dollar City Missouri theme park! Browse SilverDollarCity Tickets, Silver Dollar City Hours, Silver Dollar City Rides, Silver Dollar City Discount Tickets, Silver Dollar City Coupons, Silver Dollar City Season Passes and SilverDollar City Events. You'll find info on what time does Silver Dollar City Open, Silver Dollar City Ticket Prices, Silver Dollar City Parking, the Silver Dollar City Schedule, and More. A visit to Branson Silver Dollar City theme park is a must!

Food, thrill rides, live shows, 100 resident craftsmen, and 60 unique shops make up the fun at the Silver Dollar amusement park that is great for the entire family. Get your Silver Dollar City tickets today, and create the ultimate vacation in Branson!
Whether you want to experience a rushing roller coaster or Silver Dollar City amusement park wet water ride, you'll find it all at this beloved Branson MO theme park! No matter how you choose to spend your time at Silver Dollar City Branson Missouri, your Silver Dollar City passes will afford you an excellent day.
The coolest thing about Silver Dollar City Missouri is that everything at the park is included in your Silver Dollar City Tickets Price. So get your Silver Dollar City Tickets 2022 for an amazing time at the Branson Silver Dollar City Theme Park!
Silver Dollar City 2022 Schedule for Festival, Silver Dollar City Events, and Silver Dollar City Shows Schedule
Perhaps one of the most exciting parts of Silver Dollar City in Branson is the festivals, and the Silver Dollar City calendar is brimming with tons of fun. These annual celebrations provide tons of fun. From the ALL NEW Street Fest to the Harvest Festival and Pumpkin Nights, you can celebrate a variety of awesome events. Of course, the Christmas celebration is a must! Check out the Silver Dollar City schedule to see what's happening this year during select SDC dates, and be sure to book your SDC tickets.cheap silver dollar city tickets
Silver Dollar City Rides
Tom & Huck's RiverBlast

- You'll get wet while you shoot a super soaker water gun at over 150 targets at this attraction.|


The GIANT Swing

- Soar up to 45 mph and over 7 stories on two pendulum arms that hold 32 people!

WildFire

- A high-flying, multi-looping coaster that reaches speeds of 66 mph.

PowderKeg

- Coaster that launches from 0 to 53 mph in just 2.8 seconds for some of the fastest fun at the park.

The Grand Exposition

- 10 different family rides including spinning teacups, flying elephants, and breezy swings.

Outlaw Run

- The world's most daring wood coaster with the steepest drop and three upside-down twists that are sure to thrill.

Fireman's Landing

- a family centered area, features six new and fun rides and four new play zones that are perfect for the whole family. Stop by and experience all the excitement!

Train

- Ride the train around Branson Silver Dollar City for an amazing look at the theme park!

silver dollar city discount tickets
And many more! silver dollar city phone number
Silver Dollar City Branson Shops
Browse the amazing shops at Branson Missouri Silver Dollar City to find the perfect gift or treat for yourself! From homemade goodies to arts and crafts, you're certain to find something from one of more than 100 craftsmen. Just a few of the favorites include:
Heartland Home Furnishings

- Beautiful, hand-crafted solid oak furniture.


The Greatest Gift

- Inspirational treasures for you and your loved ones.

Apple Butter Shop

- Various types of apple butter, jams, jellies, and other fruit butters.

Hazel's Blown & Cut Glass Factory

- Remarkable blown glass items and decorations.
Silver Dollar City Branson MO Dining
From fried chicken to ice cream, there are plenty of great places to sit and grab a bite to eat between rides at Silver Dollar City in Branson Missouri.
Eva & Delilah's Bakery

- Giant Cinnamon Rolls, Cream-Filled Échairs and Fruit Turnovers

Lucky Silver Mine Restaurant

- Ham & Beans and Smoked Beef Brisket

Lumber Camp

- Big Double Blast Burger and Deep Fried Pickles

Buckshot Annie's Skillet Cookery

- Family Feud Succotash and Harvest Skillet
An Old Time Christmas at Silver Dollar City Branson Missouri: Celebrate the Holiday Season with Festive Fun at Branson Silver Dollar City!
(Nov 5 - Dec 30, 2022)
Running from the 5th of November until December 30, 2022, this fantastically lit up Christmas celebration on Main Street is one of best light and tree shows in the nation, featuring a musical 5-story Christmas Tree that twinkles and dances in unison to over a million dazzling Christmas lights that illuminate the city's square. Emblazoned in over 200,000 lights, the Rudolph's Holly Jolly Christmas Light Parade winds its way through the streets of the city twice each evening. Hear Christmas music classics at shows such as The Living Nativity and Frosty. Watch A Dickens' Christmas Carol, a musical production, and even see the jolly old elf himself at Kringles Krossing. Weather permitting, you can also spend the holidays enjoying your favorite rides and attractions during an Old Time Christmas. Take home beautiful holiday memories destined to last a lifetime.
Silver Dollar City Hours: SDC hours change throughout the year, so there are always options when booking.
Marvel Cave
While at SDC Branson, be sure to visit Marvel Cave for an amazing cave tour, which is included with your admission price. The cave was first discovered by the Osage Indians in the early 1500s. It was originally named 'Marble Cave' because the ceiling resembled marble. Marvel Cave is also one of the biggest caves in Missouri, has one of the largest cave entry rooms (the Cathedral Room) in North America, and has been in operation longer than most tourist attraction locales in the area. You don't want to miss out on this Silver Dollar favorite attraction, one of Missouri's deepest caves. when does silver dollar city open silver dollar city teacher discount 2022
There are so many awesome Silver Dollar Coty attractions for guests to explore. Be sure to have an amazing time the next time that you visit Branson, MO! Be sure to check out additional adventures, too, such as Ozark Mountain views and White Water water park. The Silver Dollar City Water Park is great for warm months. Be sure to enjoy some SilverDollarCity fun!

s
Create the perfect vacation package in the Ozark Mountains with discount deals and Silver Dollar City tickets. Experience the live show entertainment, ride one of the 30+ famed coasters, 100 craftsmen, enjoy legendary adventures, and more. The whole family will have a blast! Be sure to check out other Branson special offer options including hotel and resort deals and tickets to the Whitewater water park.
Before you book your tickets, be sure to check out the FAQ to check out all of the info you'll need when you go. Figure out where is Silver Dollar City, Silver Dollar City prices, and other answers to your questions. From the Silver Dollar City Parking tickets info to the Silver Dollar City bag policy, we've got everything you need to plan your getaway. For additonal answers to questions like what time does Silver Dollar City open, be sure to check out the FAQs section.
Is White Water Open? Check the Schedule!
As one of the best things to do in Branson MO for adults and kids alike, be sure to visit all of the awesome things to do at Silver Dollar City. Family entertainment and fun await, so book your tickets today! And be sure to check out the FAQs for more info about your AAA Silver Dollar City tickets, parking at Silver Dollar City, and more. And during the summer months, be sure to visit White Water. There are some other great adventures to enjoy too, like a dinner boat cruise on the Branson Belle, a visit to the Promised Land Zoo Branson MO or a trip to Big Air Branson MO. You can complete your Branson getaway with amazing hotel stays at lodges like the Grand Plaza Hotel Branson, the Hilton Promenade Branson, and the Grand Oaks Hotel.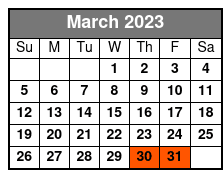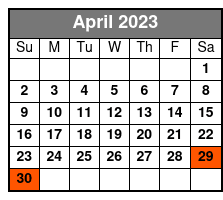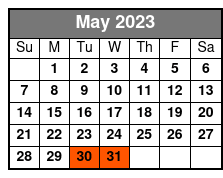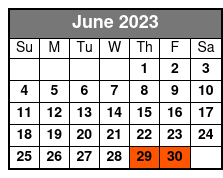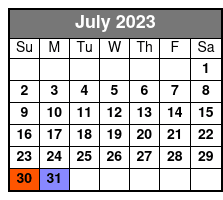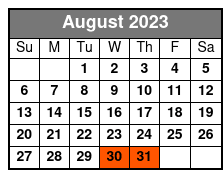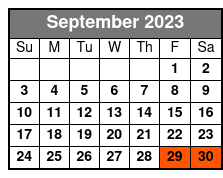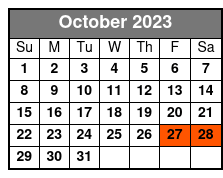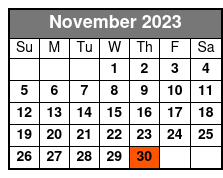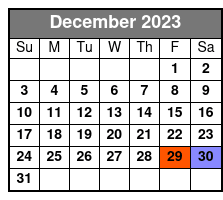 Options:
Silver Dollar City 1 Day Ticket (Reservation Required)
Available Now until 12/30/2023 View Detailed Schedule
Ticket is good for a full day at the park.
Silver Dollar City 2 Day Ticket (Reservation Required)
Available Now until 12/30/2023 View Detailed Schedule
With these convenient two-day passes to the theme park, you won't miss a thing you were wanting to experience at the park, all with an awesome specially reduced price! Ticket must be used for second visit within five days of original usage.
Reviews

Leah Olson
AR
✓
Verified Traveler
"It was such a great day!!"
We went to silver dollar city for my daughters birthday and we had so much fun. We went towards the end of may while most kids were in school and did about five or six rides in an hours time. We even got to ride the same rides more than once because the lines were so short. We also walked around and looked in the shops. It was such a great day!!

michael anthony
anderson, california
✓
Verified Traveler
"I liked it better than Disneyworld or Disneyland"
What a wonderful, fun experience. I liked it better than disneyworld or disneyland because it's like a park instead of concrete.
Tip: Get there early and prepare to walk.

Rene
Wood River, Illinois
✓
Verified Traveler
"Thank you for many years of enjoyment and memories..."
We have been going down to branson and silver dollar city for 30 years now and can honestly say we have always had a great time! My beloved father, who is now in heaven with his heavenly father, started this tradition. My mom and i continued this tradition with taking my kids and now my grand kids still today. We try to go down at least 3 times a year, sometimes just me and mom. There is such a variety of things to do. Yes, it's expensive, but what is not anymore! It is money well spent! Thank you for many years of enjoyment and memories that will last a lifetime!! God bless!

Kevin Somers
Harrison, Arkansas
✓
Verified Traveler
"You will not find a cleaner park or friendlier people."
Sdc has been a tradition in our family for over 30 years. You will not find a cleaner park or friendlier people. It is the only park i know of that keeps the old traditions and trades alive as well as providing entertainment for the entire family. If you only go to one place in branson, visit sdc and make memories for a lifetime!
Frequently Asked Questions for Silver Dollar City:
What is included in the admission price?

All shows held outside the theater, special event activities, and rides are included.

Are wheelchairs and strollers available?

Standard wheelchairs are available for rental.

What on-site amenities are available?

ATMs, lockers, restrooms, shops, and restaurants are available.

What style of dress is recommended?

Casual dress is recommended. You must wear shoes, shirt, and family-appropriate clothing.

Is parking available on-site?

Yes, parking is available. There are priority parking sections available for a fee.

Are lockers available?

Yes, lockers are available for a small fee.

How large is the park?

It is 110 acres.

Are alcoholic beverages served?

Alcohol is not served here.

Is smoking allowed inside?

Smoking is allowed at designated smoking areas.

What is the dress code?

Silver Dollar City is a family-friendly environment and requires appropriate dress. While enjoying our rides and attractions, we request that all guests wear shirts and shorts/pants. We request that swimwear be limited to children 8 and under (shirt and shorts/pants required before boarding any ride); all others wearing swimwear are required to wear an appropriate cover-up at all times. Guests wearing clothing that may be offensive or inappropriate (including profanity or suggestive material) will be asked to change. Shirts & shoes must be worn at all times. The use of shoes with built-in skates or wheels is prohibited.
Book Now!