Buckets N Boards
Click for More Information

Exclusive Online Offer: Family Pass Available
(Must purchase in advance online or toll-free at 1-800-987-6298)
Location: Dick Clark's American Bandstand Theater, 1600 W Hwy 76 Branson, MO 65616
1-800-987-6298
Description
Buckets N Boards Photos (12)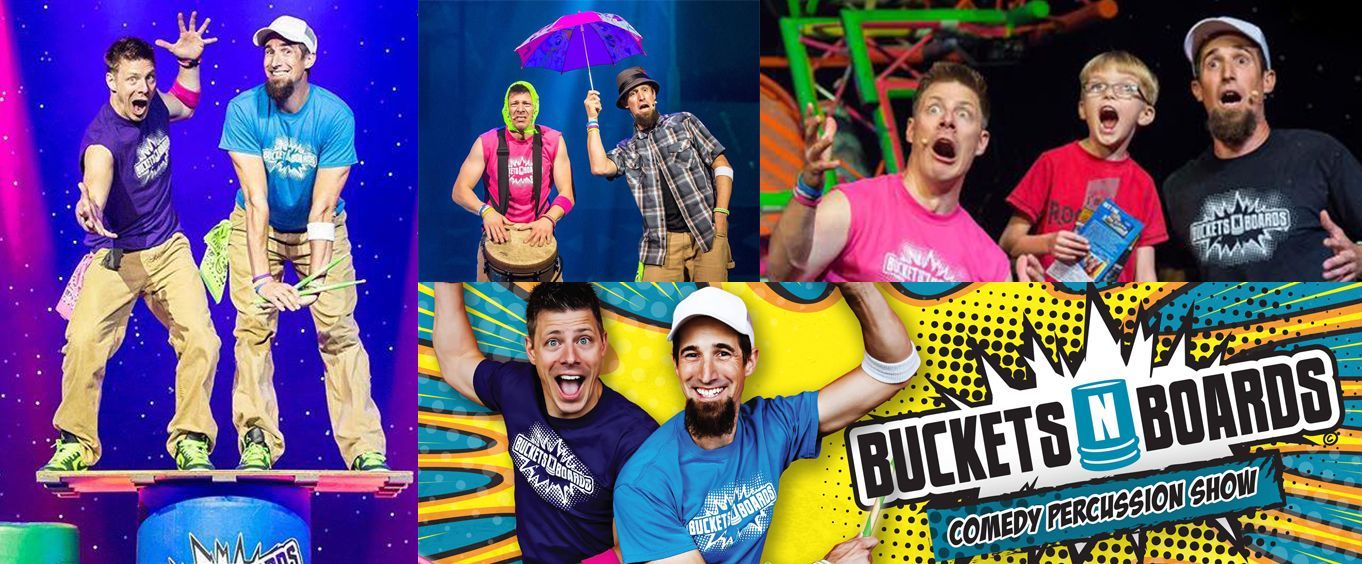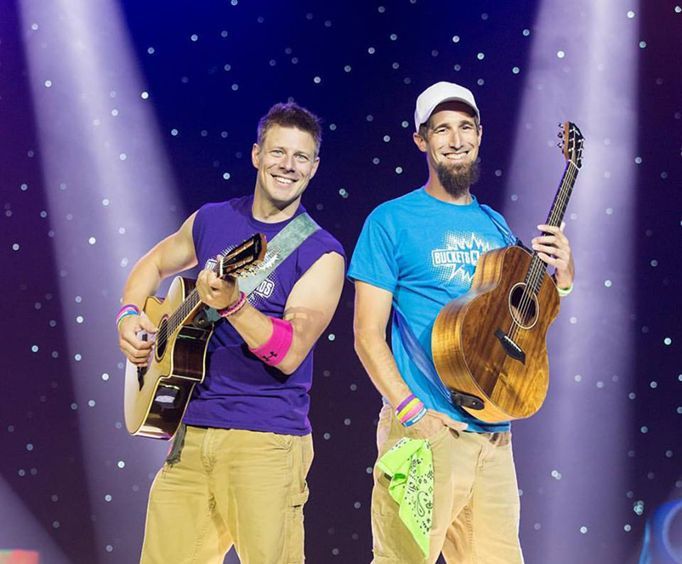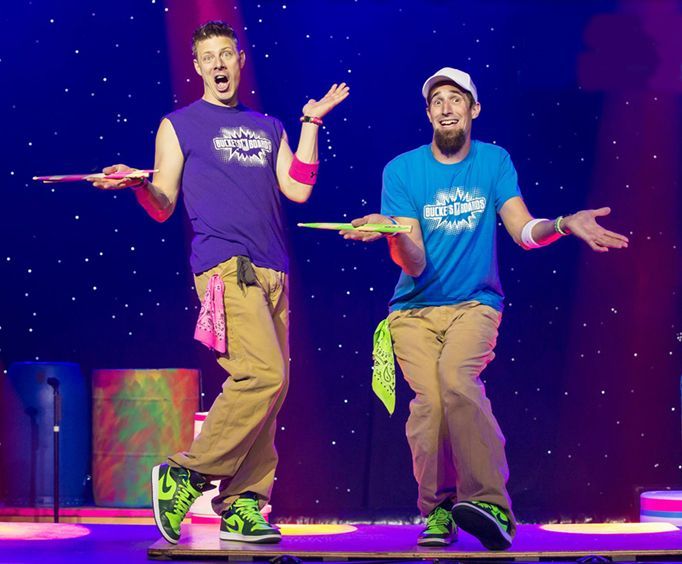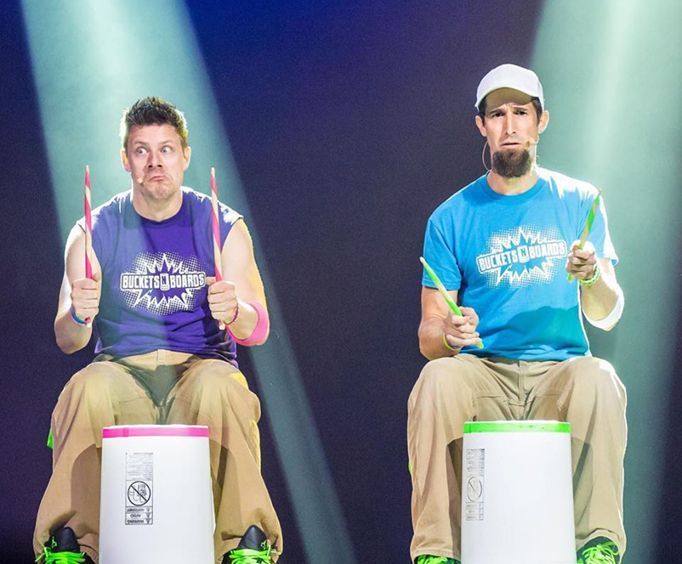 Buckets N Boards presents the fast-paced tap and percussion duo, Matt Levingston and Gareth Sever as they captivate audiences with their talented and comedic routine. The upbeat show will get the audience out of their seats and dancing throughout the entire performance. The rhythm-packed show is full of comedy as well as some great music. You will be amazed at how instrumental their buckets and boards can be. The duo can turn some of the most ordinary objects into amazing instruments, such as ladders, buckets, and their own bodies, to make sounds that are simply unbelievable.
The hilarious songs they perform are designed to make everyone laugh, from small children to grandparents. The duo will delight you with their tap dancing and their humor and have you so energetic by the time you leave, you will be craving more. If you love to laugh, love to dance and love to sing along, this is the show for you and your entire family.
Gareth 'the hat' Sever fell in love with music at an early age and went to school at Ithaca College where he discovered his love for the art of tap dance. Matthew 'the face' Levingston began his drumming skills like most, drumming on his mother's Tupperware in the kitchen using screwdrivers and even through his school years he continued his interest in percussion.
Head out to see this very unique and amazing show filled with tons of fun for the whole family when you visit Branson.
Frequently Asked Questions for Buckets N Boards:
What is included in the admission price for Buckets N Boards?

It includes the show.

Approximately how long is the Buckets N Boards?

The show lasts approximately 2 hours.

In what theater is the show held?

It is held at Dick Clarks American Bandstand Theater

What type of parking do you have?

Parking is free.
Reviews
4.2 | 15 reviews
Jack and Diane
MN
✓
Verified Traveler
"Most definitely will go again"
What a wonderful way to spend the evening...Hilarious, laughed so hard had a side ache!!!! Most definitely will go again when visiting the branson area!
Christina, Steve, Cruiz, & Stevie-Rae Crawford
LA
✓
Verified Traveler
"We all loved it !"
This is our favorite show from this trip ! We've seen a few shows while here in branson and they were all great but buckets n boards was our absolute favorite ! These guys made us laugh from start to finish and other than the laughs they r really talented ! It's definitely a first choice kinda show. If you don't have time for much , make sure u make time for this show. We all loved it !
Jeri Cutler
TX
✓
Verified Traveler
"I really enjoyed these guys."
I really enjoyed these guys. They are a great family act.
Ruth & Charles Clark
TX
✓
Verified Traveler
"most entertaining show we saw"
This was a fabulous show and was so much more than just 2 guys playing percussion instruments. It was the most entertaining show we saw in branson!
Book Now!
Exclusive Online Offer: Family Pass Available