YOUR PEACE OF MIND IS OUR TOP PRIORITY
Should you need to cancel at any time, you have up to 48 hours from your vacation start date to do so for a 100% future travel credit.
Dolly Parton's Stampede Branson

Location: Dolly Parton's Stampede Theater, 1525 W 76 Country Blvd Branson, MO 65616
1-800-987-6298
Description
Dolly Parton's Stampede Branson Photos (18)
Customer Photos (387)
Magnificent riders, live buffalo, and a delicious meal is just the beginning of the excitement offered in Branson with this dinner show , the Dolly Parton Stampede . This event is sure to inspire and entertain. It is known for its delicious barbecue pork loin, corn cob, veggie soup, and entertainment that has been a staple in both Branson , MO and the Great Smoky Mountains . See an amazing mountain ruckus the next time you visit this fun place in the Ozark mountain area in Branson, MO!

About the Holiday Show
Enjoy the classic thrills of Dolly Parton's Stampede alongside holiday flair as the North and South Pole compete in friendly competitions and fun. Some of the delightful features that you will enjoy include an appearance from the Sugar Plum Fairy, a live nativity scene featuring real camels, and Santa himself. Of course, you will be able to partake in all of the joyous fun while delighting in a delicious homestyle four-course meal featuring whole rotisserie chicken, hickory-smoked pork loin, and all of the delicious sides.

The display features a fun and friendly competition between the two sides of the theater, while you and other guests enjoy a delicious four-course meal complete with beverages. It's an all-out evening of country entertainment that can't be beat. The production began as a dream for Dolly Parton , and today it is one of the most spectacular dinners and attractions in the country even earning the honor of being known as the 'most fun place to eat'. Featuring 32 horses, their skilled riders, Ozark Mountain music, and dinner seating for 1,100 in a giant 35,000 square foot arena, this is an amazing feat. There is currently no opening act(pre-show). The main show area is at 100% seating capacity. If you are fully vaccinated then no masks are required. If you are not fully vaccinated, we suggest you wear your mask at all times except when eating.
To start out the excitement, you will meet your fierce competitors and their beautiful horses as they take the stage during the Dolly Parton 's Stampede . Learn which side you will be cheering for as they are introduced, and be prepared to see them in a number of challenges including carriage racing, pig races, lumberjack relays, and barrel racing. When you aren't watching the riders perform, you'll be experiencing the comedy of the cowboy Skeeter or enjoying a waltzing performance.
As if that wasn't enough excitement, you'll even get to see a real buffalo stampede and other live animals . After the showtime adventure, the show's patriotic finale is themed in sparkling red, white and blue. Horses, riders, singers, and dancers all pack the arena to create a glittering tribute to life in America. At the breathtaking finish, celebrate with the Grand Patriotic Finale. Dolly Parton can't be wrong when she claims that it is ' Branson 's most fun place to eat!' Be sure to book it during your next Ozarks vacation.
The world's most visited dinner attraction presents its most high-spirited adventure ever! This display comes alive with trick riders who perform amazing stunts, beautiful horses, pyrotechnics, amazing sound, a patriotic display celebrating the red white and blue, and so much more all in Branson MO ! The 32 magnificent horses and a cast of top-notch riders will thrill you with daring feats of trick riding and competition. Experience the Stampede of the Buffalo, hilarious racing pigs , fan favorite competitions, and a Grand Patriotic Finale to top everything off.
About the Four Course Feast

Of course, the ticket price also includes a delicious four-course meal that will make your mouth water! Served up by friendly waitresses with fun and hospitable attitudes, you will enjoy a spread with plenty of awesome food to try! The meal consists of rotisserie chicken, hickory smoked barbecued pork loin, herb basted potato, the Stampede 's famous creamy vegetable soup , buttered corn cob, a homemade biscuit , all topped off with unlimited soft drinks and a delicious dessert. There are also vegetarian meals and gluten-free options available to those with special dietary needs do have a choice.
The vegetarian meal includes country garden vegetable pasta, corn, homemade biscuit , specialty dessert , and soft drinks, tea or coffee. The vegan meal option includes steamed vegetable medley, corn on the cob, and a dessert of snickerdoodle cookie. The gluten free meal includes steamed vegetable medley, hot buttered corn, seasoned chicken and pork loin, and snickerdoodle cookie dessert. A nut free option comes with the vegetable soup, rotisserie chicken, pork loin, and the rest of the standard menu but with a snickerdoodle cookie instead of the turnover specialty dessert. No matter what your dietary needs include, this awesome place to eat can accommodate you.
About Dolly Parton's Stampede

Created by the legendary Dolly Parton, the Stampede has entertained hundreds of thousands of guests since its conception in 1987. By working with the directors, Dolly Parton was able to create an original production that featured original music from her own repertoire as well as exciting elements perfect for delighting. Known for fantastic elements and the famous touch of Dolly, this dinner attraction is one of the most popular of its kind in the world. There are Dolly Partons Stampede Dinner Show locations in Branson, MO as well as in the famous Smokies city of Pigeon Forge, TN.
About the Dolly Parton Stampede Arena
This enormous venue is fully equipped to house such a magnificent show! Its arena-style seats allow utmost comfort and the best views as you dine. With onsite stables housing the horses and an opportunity to take a leisurely stroll to greet the animals, this captivating experience truly comes alive. The impressive arena is an astonishing 35,000 square feet, offering plentiful space for all of the amazing stunts. With an immaculately-kept lobby, accessible seating, and a state-of-the-art sound and lighting system in place, your show will be convenient and awesome! Be sure to visit the gift shop after the show to pick up a famous souvenir boot mug or other goodies to remember your time!
This dinner theater and musical journey is proudly served with a fabulous four-course feast as the stage comes alive with dramatic lighting, gorgeous costuming, and tons of fun . This is Branson 's most fun place to eat, and get your ticket today to see why it is one of the most beloved dinner theaters with locations that expand from the mountain region of the Ozarks to the Great Smoky Mountain area of Pigeon Forge , TN.
Be sure to visit some of the other amazing places in Branson during your stay as well such as Silver Dollar City and the Branson Belle. Enjoy this attraction and its phenomenal musical productions along with the live entertainment that Branson is known for at Dolly Parton's Stampede dinner attraction.
Christmas at Dolly Parton's Stampede
Available Now until 1/1/2022
The holiday season truly comes alive in Branson, MO with the Christmas production at Dolly Parton's Stampede. Starting at the end of October each year, the Christmas experience allows guests to experience the true meaning of Christmas at Dolly's famous arena. During the performance, guests will see the three kings ride upon camels, see stunning angels, witness a live nativity scene, see the beautiful sugar plum fairy, and listen to great classic Christmas music from Silent Night to the Nutcracker Suite. There are so many things to enjoy as this dinner theater comes to life with amazing costumes, sparkling lights, and a holiday spirit to rival any other Christmas show in the United States! Make your holiday memorable by adding Dolly Parton's Stampede to your wish list.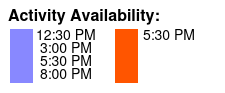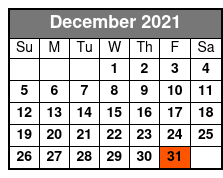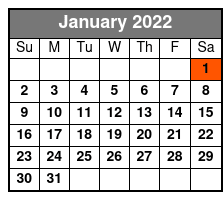 Reviews
Sarah Baldwin
OK
✓
Verified Traveler
"She was THRILLED. the absolute best customer service!!"
We arrived a bit late for the show to do traffic but they were super quick and helpful in getting us seated! Once seated, our waiter was so gracious and kind about getting us our food. We were bringing our 2year old for the very first time and seeing her face completely light up with sheer joy and excitement is something we will remember forever. The staff and cast and performers were so great and even made an effort to wave directly at her. She was thrilled. The absolute best customer service!! Our whole family loves branson we will return to the stampede for every visit. We also visited branson landing for fireworks and the promised land zoo. Our entire trip was full of incredible memories ??
Tip: Leave extra early- parking isn't ever an issue but traffic can get rough. They have a pre-show, and getting there early enough, ensures you get to watch it as well!
Marvin Graves
WA
✓
Verified Traveler
"Appreciated the beauty."
Appreciated the beauty. The food was delicious and so efficiently and swiftly served by a delightful server. We especially enjoyed that the true meaning of christmas was portrayed so beautifully in the nativity scene. We enjoyed the pre-show as well. And to know such talented a juggler/comedian can get raving applause without needing to use any vulgar or suggestive language! We truly appreciated that!
Janice West
AR
✓
Verified Traveler
"Absolutely loved the show"
Absolutely loved the show, also the pre show is something very special. It was funny and entertaining. The main show was stupendous. Can't see this show enough. The food is out of this world, for the mass production and getting so man served in a very timely manner and the food is hot. Unbelievable, actually better than a restaurant. Keep up the great work. Your staff is friendly, entertaining, and not at all pushy, really appreciated that. Thanks for a really great fun time. Will be back
Christine Bibbey
Liberty, TX
✓
Verified Traveler
We had an amazing time! The food was off the charts amazing! Entertainment was beautiful and full of christmas joy! Our server was on point! Could come back again and again and again!
Frequently Asked Questions for Dolly Parton's Stampede Branson:
Are alcoholic beverages served at Dolly Parton's Stampede Dinner & Show Branson?

No, alcohol is not served.

What is included in the admission price?

Included is admission and a four-course dinner.

Approximately how long is the experience?

The experience lasts approximately 1.5 hours.

In what theater is it held?

It is held at Dolly Parton's theater.

What is the length of intermission?

There is no intermission.

What type of parking do you have?

Parking is free at the theater.

What is the dress code?

Dress code is casual.
Dolly Parton's Stampede Branson Schedule
| | |
| --- | --- |
| Date / Day | Available Times |
| | |
| | |
| | N/A |
| | |
| | |
| | |
| | |
| | |
| | |
| | |
| | |
| | |
| | |
| | |
| | |
| | |
| | N/A |
| | |
| | |
| | |
| | |
| | |
| | |
| | |
| | |
| | |
| | |
| | |
| | |
| | |
| | |
| | |
| | |
| | |
Book Now!